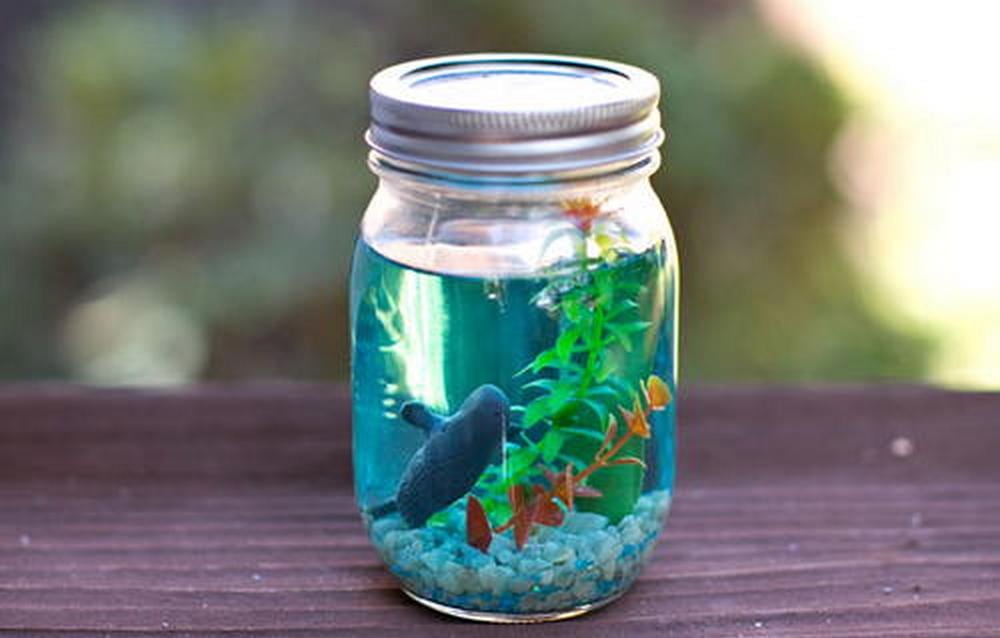 If you're looking for a nice addition to your home, aquariums would be nice. They give off a calming, positive vibe. However, it can get costly. It also requires time and effort to maintain both the aquarium and what's in it. Frankly speaking, not everyone has the patience. They'd just end up neglecting it in the long run.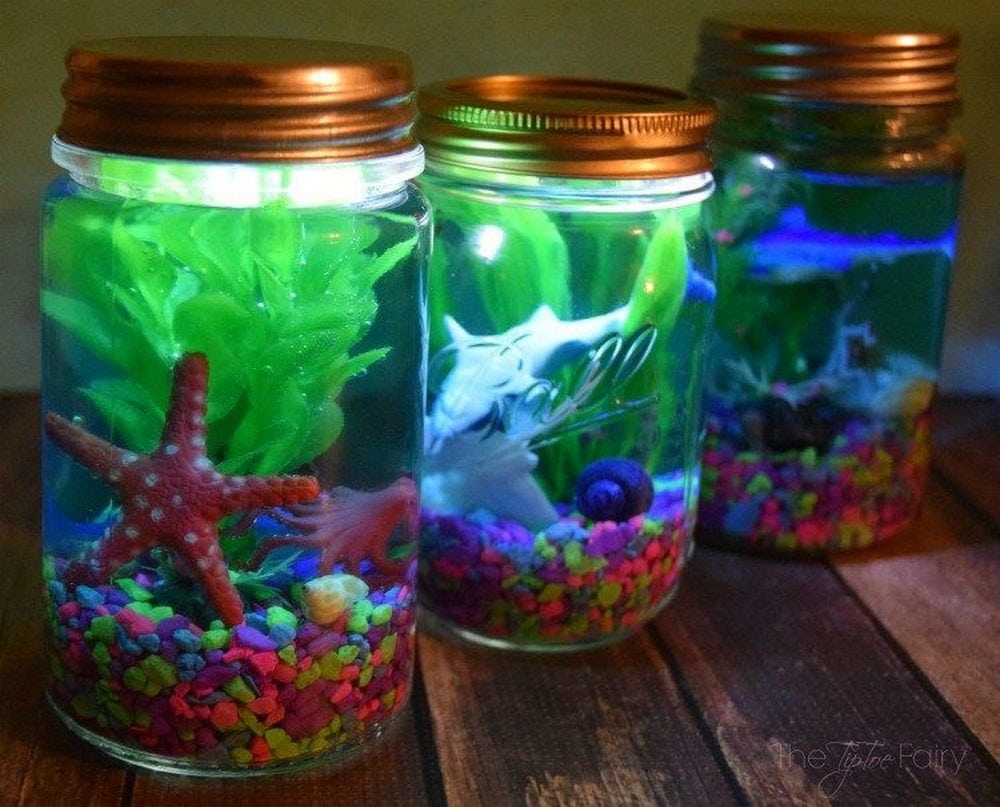 If you have long wanted an aquarium, but cannot keep up with the maintenance, listen up! Aquarium jars are perfect for you. It's a no-sweat, almost-no-expense project that'll give you the aquarium that you've always wanted. The big advantage is, you won't have to worry about the fish!
Materials:
Pebbles/small rocks
Jar
Water
Seashells (optional)
Fake plants/seaweed
Toy fish/octopus
Tools:
Click on any image to start lightbox display. Use your Esc key to close the lightbox.
You can get step-by-step instructions here…