The garden is where I usually spend most of my time at home. It doesn't matter what time of the day it is. I love it during the morning while I drink coffee and read the daily news. On lazy afternoons, I stay there to read a book. At night, I play catch up with the family. There's something special about the garden that invites us to stay there.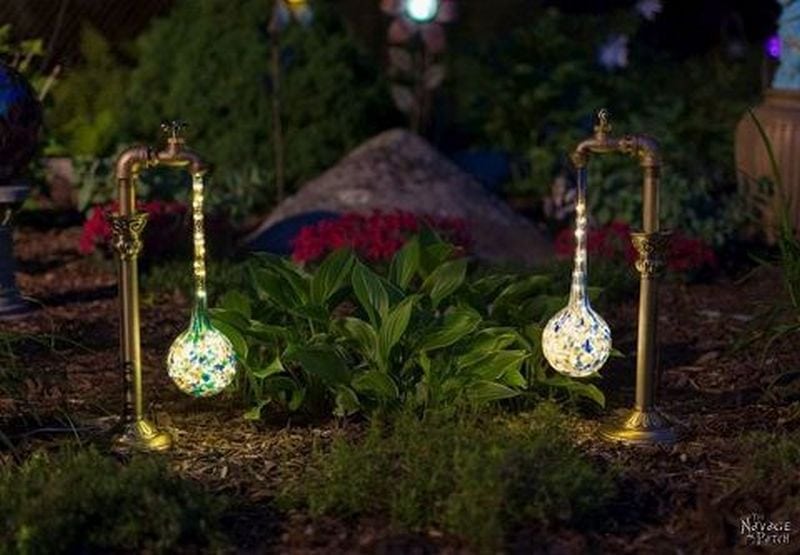 I saw this really dreamy DIY project and thought I'd share it with you. It's for a faucet garden light. The effect is magical and would make a great addition to your garden. It's the perfect backdrop for your wine sessions.
This is very easy to make – and economical, too. It makes use of solar power so you don't have to worry about using electricity. Why not try this out for yourself?
Materials:
Candle holder
½-inch nipple
½-inch 90 degrees elbow
½-inch hose bib
Spray paint (optional)
Solar lights
Watering globe
Skewer
Epoxy putty
Industrial glue
Tools:
Long nose pliers
Scissors
Click on any image to start lightbox display. Use your Esc key to close the lightbox.
Learn how to make a DIY faucet garden light by watching this video…