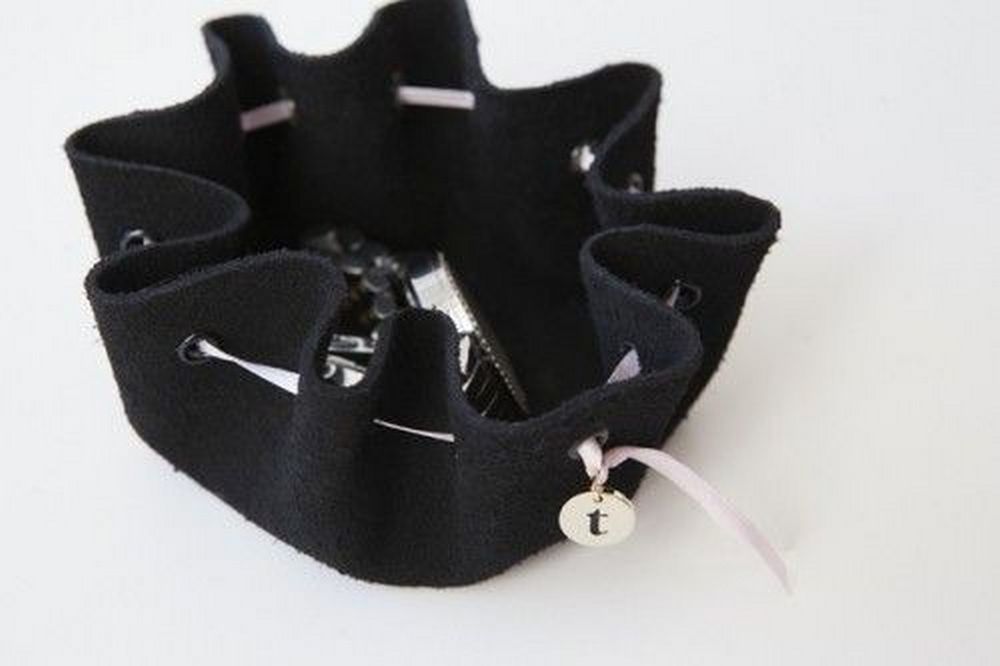 I was doing some window shopping with my daughters one day. We passed by a store with a stack of adorable drawstring bags on display. They came in different shades of pastel colors and we immediately fell in love.
When we got home, my daughters told me they wanted a smaller version of the drawstring bag. They wanted a small pouch where they could put trinkets in. Since my sewing machine was out for repair, I searched for no-sew drawstring projects. No-sew projects are fun because you can involve the family in it. Fortunately, I found one.
Depending on how big you make it, these no-sew pouches can hold various items. You may use it for your jewellery, phone, camera, keys, and many more. Because this is so easy to make, these are perfect as gifts, too.
Materials:
Tools:
Click on any image to start lightbox display. Use your Esc key to close the lightbox.
Wanna learn how to make a no-sew pouch? Check out the video below.