These paper cactus are great substitutes for real ones.
More and more people are collecting cacti and succulents at home. They're easy to care for and they're great as indoor plants. As much as we want to grow our own collection, we sadly cannot. We have small kids at home and they're always playing. We don't want to risk having them hurt because of the plants.
So as not to feel cactus-deprived – if there's such a thing – my husband resorted to giving me anything cactus-related. Now I have mugs, coasters, and paintings of cacti. My daughters made me some paper cactus last Mother's Day. I loved them so much I'm sharing the project with you.
The best thing is, that you have complete freedom over the final design!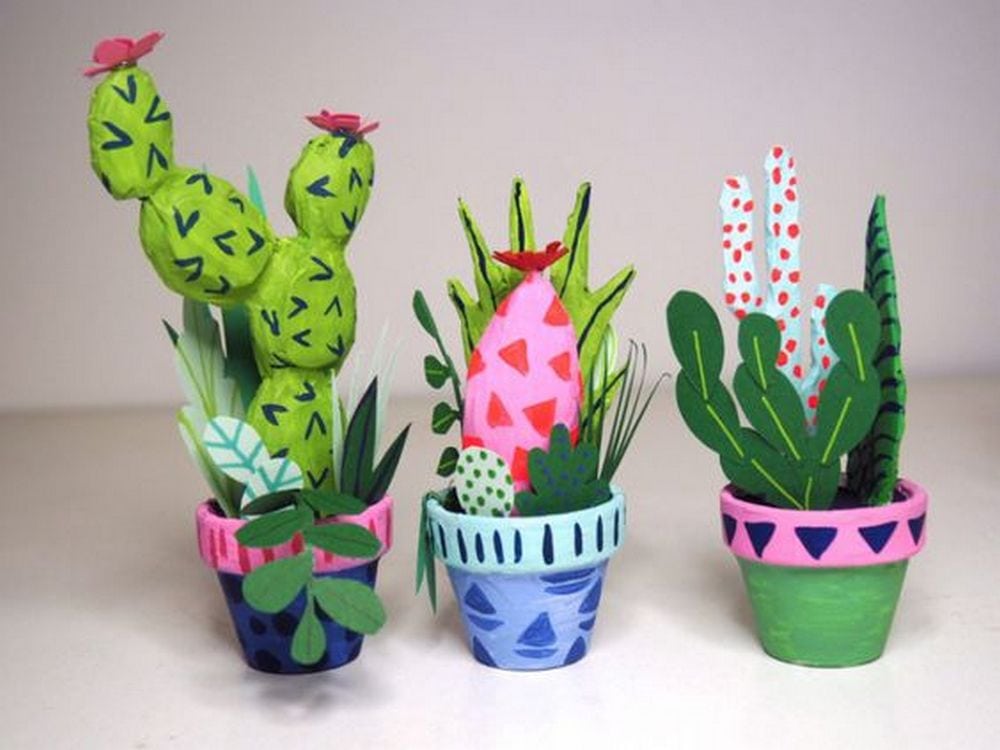 Not sure where to start? Check out some of these inspiring paper cactus designs. From simple and chic to colourful and fun, there's sure to be a project here that's perfect for you. So get crafting, and enjoy your new paper cactus!
Inspiring paper cactus design ideas
Click on any image to start the lightbox display. Use your Esc key to close the lightbox.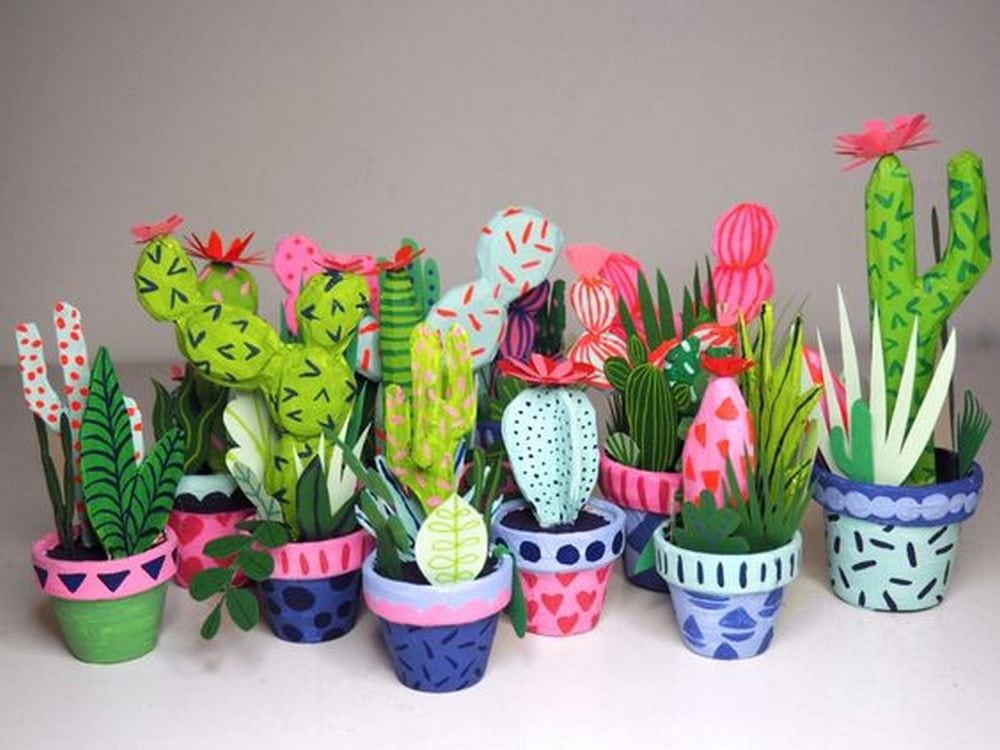 Whether you're looking for a fun project to keep the kids entertained, or you're wanting to add a bit of green to your home décor, these DIY paper cactus designs are perfect. And the best part is, they're super easy to make! So, what are you waiting for? Get creative and start making your own paper cactus today!
Making a paper cactus is a fun and easy project that kids and adults alike will enjoy. With just a few simple supplies, you can create a cute and unique cactus that will brighten up any room. Here's what you'll need:
Materials:
Coloured paper
Small tin can/pot
Glue
Paint/sharpie
Small rocks (optional)
Tools:
Scissors
Pencil
Paintbrush
Hot glue gun
How to make a paper cactus
These cute cacti are perfect for adding a touch of greenery to any room, and they're really easy to make.
So, what are you waiting for? Get creative and start making your own paper cactus today!
Now that you have the materials gathered, let's get started!
1. Prepare the small tin can
First, prepare the tin can by washing it thoroughly.
Paint the tin can white or your favourite colour. Then, let it dry.
Once it's dry, you can add some designs or patterns if you like.
You can paint some floral designs on your tin can. You can also attach a tape around the can with a choice of your design. Just have fun and be creative!
2. Make your cactus
Using your green coloured paper, draw some cactus shapes. Trace the first cactus shape to make more.
Once you have a few cactus shapes traced, you can start cutting them out.
Once you have a nice little pile of cut-out cacti, it's time to start gluing them together. Simply apply some glue to the back of each cactus, and start attaching them to each other, building up a fun little cactus sculpture. Let your creation dry.
3. Add some accessories to your cactus
Using your red and yellow coloured papers, draw some flower and leaf shapes. Glue together. Let it dry.
4. Attach the cactus
Finally, use a small amount of glue to attach your papercactus with its accessories on the tin can. Let it dry.
Great job! Now that your paper cactus ornaments are all finished, you can display them with pride. They make wonderful decorations for your dining table or any other special spot in your home.
You can watch the full video tutorial here…