Can't put up a regular Christmas tree for a lack of space? Then have a Christmas tree that's any size that you want with this DIY project…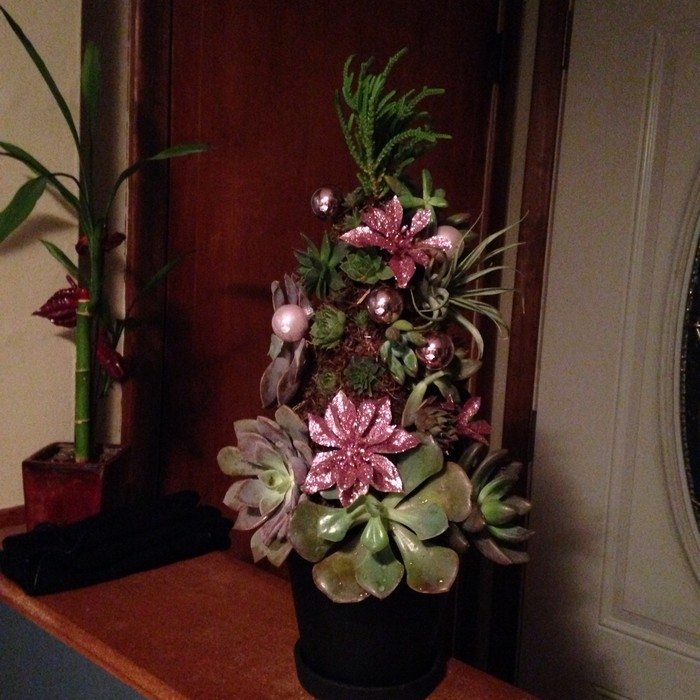 Make your own mini Christmas tree with succulents! It's easy — just make a moss form by shaping a chicken wire into a cone and filling it with sphagnum moss. Choose your favourite succulents and start decorating your moss form.
Of course, a Christmas tree is incomplete without ornaments. For this try to get small red Christmas tree decorations so that they will complement and pop out in your green succulent tree. You can also add mini cool to touch LED Christmas lights to really complete your DIY Christmas tree!
This idea is not just for small spaces as you can make a life-sized version, too. ;)
It's both a Christmas decor and an air purifier that's easy to do and unique! Isn't it just a nice Christmas tree alternative?
Get beautiful inspiration from our album and watch the video tutorial below!
Materials:
Around 200 Succulent Cuttings (Jade, Echeveria, Sedum)
Chicken Wire
Sphagnum Moss
Water
Chopsticks or Pencil
Floral Pin
Base — flower pot or saucer, twigs, etc. (optional)
Click on any image to start lightbox display. Use your Esc key to close the lightbox. 

Thanks to Urban Dirt for this great project. You can watch the video tutorial here: