This seashell book project is a perfect gift for your beach-loving friends!
Scrapbooks make great gifts. It gives the receiver the impression that he or she is special. After all, you spent time and effort working on it. However, the usual scrapbook can get pretty cliché and boring. It would be nice to give it an upgrade and be more creative and innovative.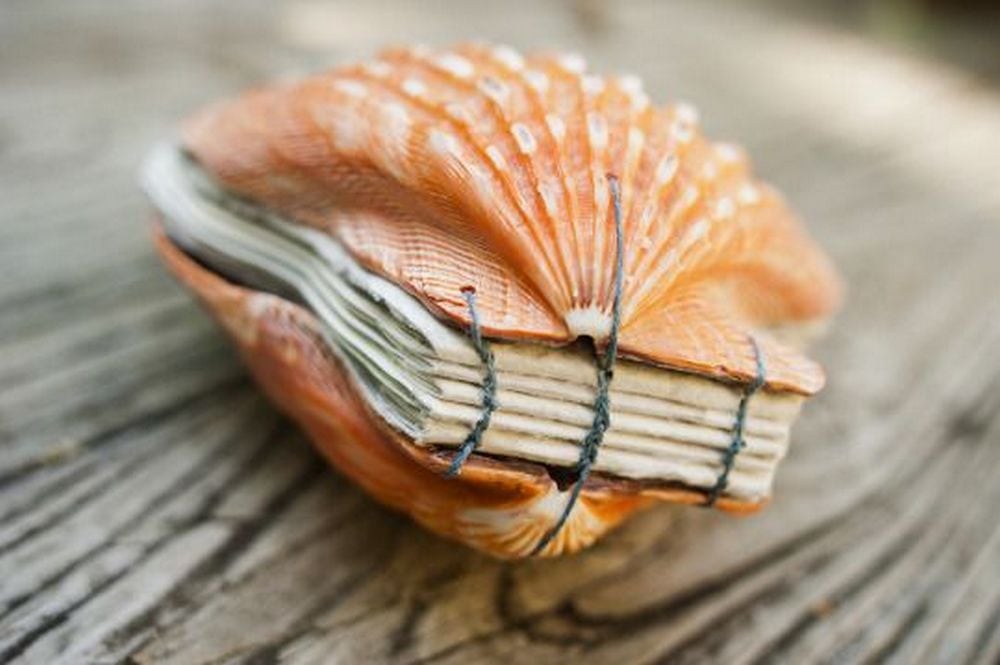 Consider this DIY seashell book. You can have this as a mini-photo book if you have small seashell molds. For large seashells, you can add magazine cut-outs and stickers on each page. This is perfect, especially for your friends who love the beach. Try it out!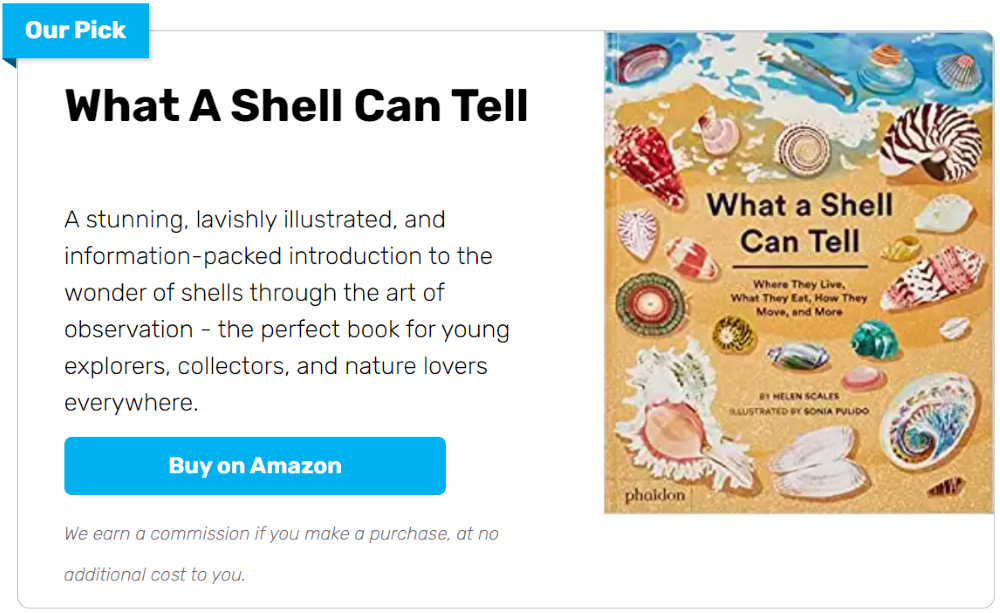 Give the old, boring scrapbook an upgrade with this seashell book.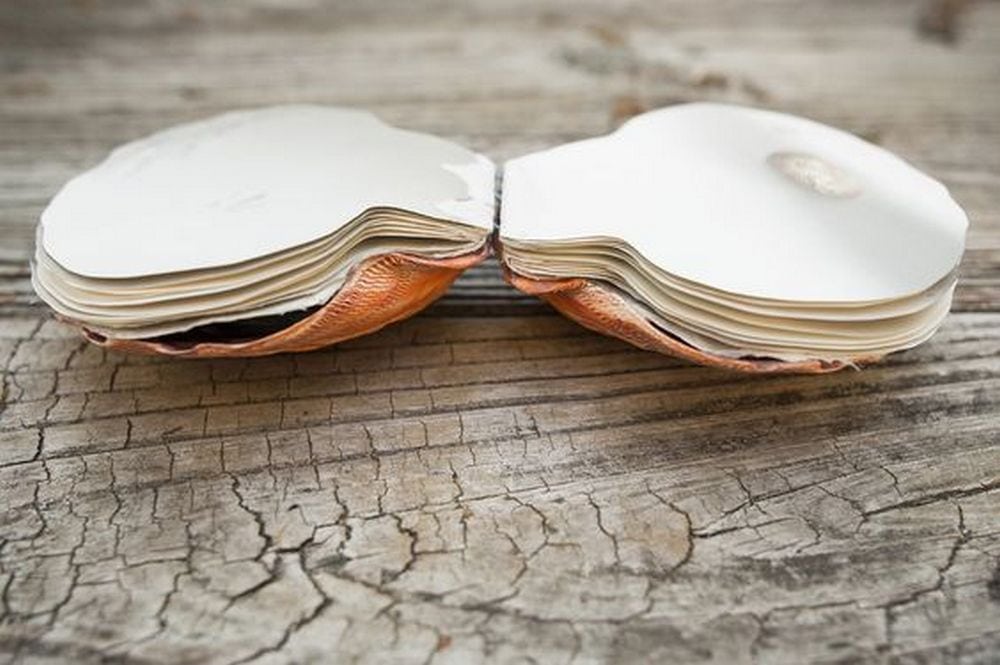 To make your own seashell book, you'll need some supplies.
Here's what you'll need…
Materials:
Sea shells (2 shells, about 3.5″ or 9cm)
9×12″ pad of watercolour paper (7 sheets)
Waxed thread
Rubber band (or hair tie)
Tools:
Pencil
Cutting mat
Awl (or Dremel drill)
Needle
Scissors
A small bowl of water
Towel
If you love spending time at the beach, then you'll love these adorable DIY seashell book designs! They're perfect for summer reading, and they'll inspire you to get creative with your own book covers.
Check out these adorable DIY seashell book designs! These cute books are easy to make and will add a touch of seaside charm to any room in your home. Whether you use real seashells or craft store shells, these DIY books are sure to inspire you. So gather up your supplies and get started on your own seashell book today!
Adorable DIY seashell book designs
Click on any image to start the lightbox display. Use your Esc key to close the lightbox.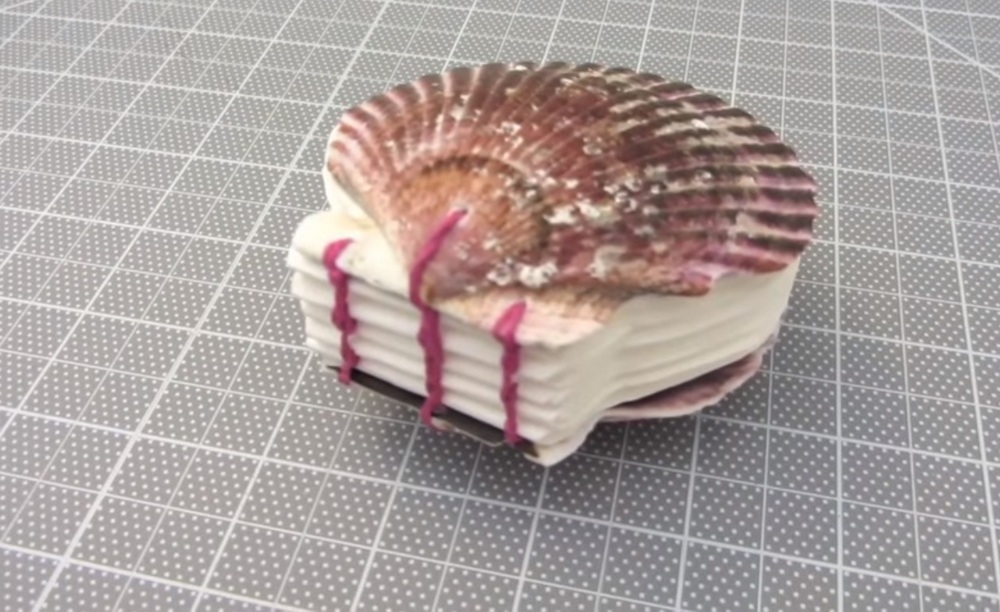 How to create a DIY seashell book
This project is perfect for beachcombers of all ages, and it's a great way to display your seashell collection. Here's how to get started:
1. Make the cover
If your seashell was collected from the beach, make sure to clean it thoroughly. Let it dry.
Using an Awl (or Dremel drill), drill three holes in the seashell's side. You'll need to do this to both seashells.
This will be your book's cover.
2. Make the book pages
Gather 7 sheets of watercolour paper and fold them into the same size as your shell cover.
To make a template for the pages, simply trace the seashell on one of the watercolour paper. Cut the pattern and now you can use this template to make more pages.
3. Thread the pages
Once all seashell-shaped pages are ready, you can now add three holes each to their side, aligned with the hole you made to the seashell cover.
Now you can use a waxed thread and needle to combine your book cover with the book pages.
4. Dip into water
Once the book cover is threaded to the book pages, you can now dip the edge (the part where the waxed thread is) into the water. This will make the book shut even if we have thick pages. Temporarily wrap or close the book with a rubber band. Let it dry.
Once the book's edge is dry, your project is now complete, it's now ready to use! Enjoy crafting and see what amazing results you can achieve with your new creation! 😎
You can watch the video tutorial here:
If you liked this project, you might also like to view the Kids Seashell Collage…