Our house decors are mostly composed of my husband's paintings, my children's projects, and my cross-stitched works. It's always a joy to see them hanging on the wall, knowing that those are our own works.  and not just the typical ones bought from a mall.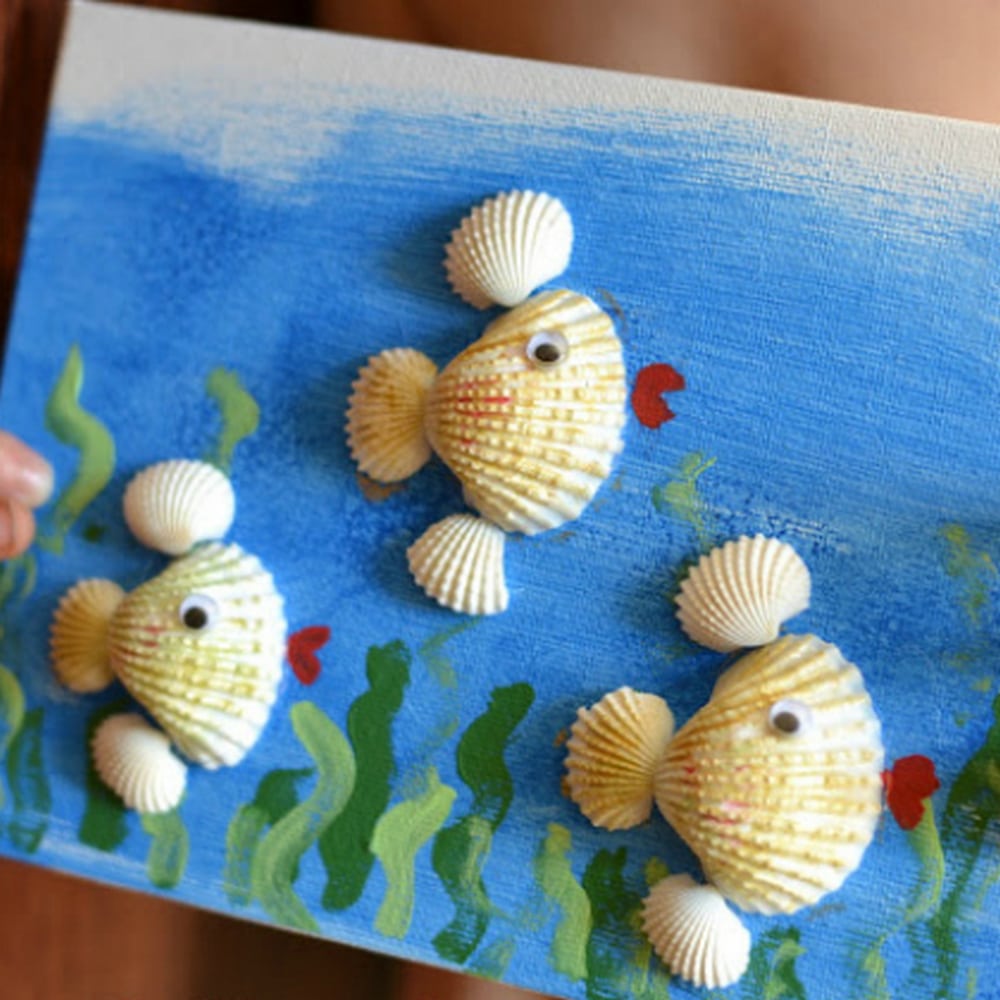 Last summer, while we were out on the beach, my kids spent more time in the shore than in the waters. They were too busy collecting seashells. When we arrived home, I asked them what they're going to do with it and they didn't say anything. A few days later, they presented me their seashell collages, already hung in their rooms!
You can have your kids make theirs, too. It's a fun worthwhile activity for them.
Materials:
Shells
Pieces of wood
Tacky glue
Watercolor and brushes
Eye screws and wires
Tools:
Click on any image to start lightbox display. Use your Esc key to close the lightbox.
Thank you to Art Bar Blog for this artsy project. You can find step-by-step instructions here.