This DIY backseat car organizer is very useful and practical.
One of the things that annoy most car owners – my husband, specifically – is when the car's a mess. Most of us are guilty of having a lot of clutter. We have receipts, coins, kids' stuff, and a lot of other things in there. We just toss them anywhere in the car once we get in.
I was tempted to buy a car organizer to somehow lessen the mess inside the car. However, being the thrifty person that I am, I opted to do it myself.
I found this backseat organizer which I really liked.
It did not only enable me to save money but also saved me from my husband's endless scolding.
Say hello to a clutter-free, organized car!
Awesome DIY back seat car organizer design ideas
Click on any image to start the lightbox display. Use your Esc key to close the lightbox.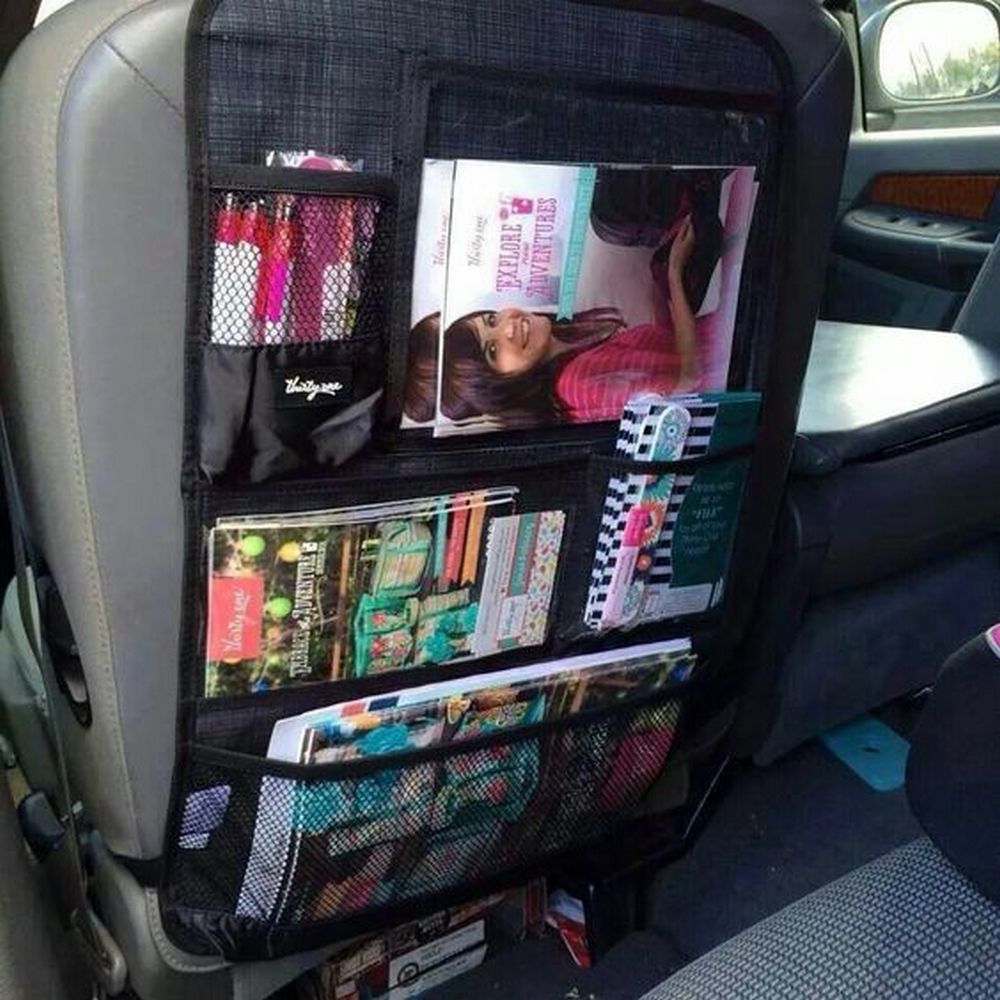 This is a very practical and useful project. If there's some DIY project that you must do in your spare time, this is definitely it.
Materials:
1-yard vinyl
1-yard mesh
5 yards wide Fold Over Elastic
velcro
Tools:
Scissors
Pins
Sewing machine
How to make a DIY backseat car organizer
1. Determine the measurement
Using a tape measure, determine the measurement you need for your car organizer. 
2. Cut and sew the backseat organizer
Based on the measurement, make the markings on your vinyl and FOE. Cut them using your scissors. Sew the vinyl together with the FOE to secure the sidings.
3. Add the pockets
Use the mesh fabric for the pockets. Simply determine the measurement you need for your pockets. Then, cut and sew to your car organizer.
4. Add the straps
Use your remaining vinyl to make the straps. Measure the length you need for the straps. Then cut the vinyl. Straps should be sewn at the top and bottom of your organizer. 
5. Attach to the car's backseat
Finally, you can now attach it to your car's backseat using the straps.
You can now add your stuff to bring with you without having a mess in the car.
Enjoy the ride!
Thanks to Life Sew Savory for the step-by-step instructions.
If you liked this project, you might also like to view the Hammock for your car…