Our niece is off to college and she's in the process of organizing her stuff in her dorm room. Her parents were pretty confident she'll handle it well. After all, it's her thing. Even as a kid, she has always been the most organized among her siblings.
As with most dorm rooms, the challenge lies in the lack of space. One must learn how to properly make use of every inch, get enough storage, and constantly organize. College life can get hectic so knowing where everything is helps a lot.
Our Pick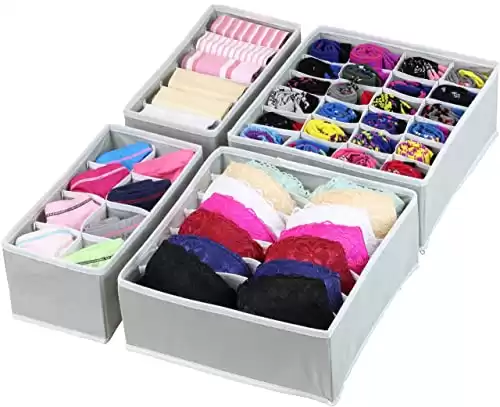 Not one to disappoint, my niece found the perfect tool to organize her drawer. She found a really simple DIY project on the Internet. It's for an accordion organizer made of felt. It's a real space and time saver. With it, she has organized her socks and her underwear, too.
Materials:
Tools:
Colorful Accordion Drawer Organizer Design Ideas
Click on any image to start the lightbox display. Use your Esc key to close the lightbox.
Watch this video to learn how to make your very own accordion drawer organizer.