Last Updated on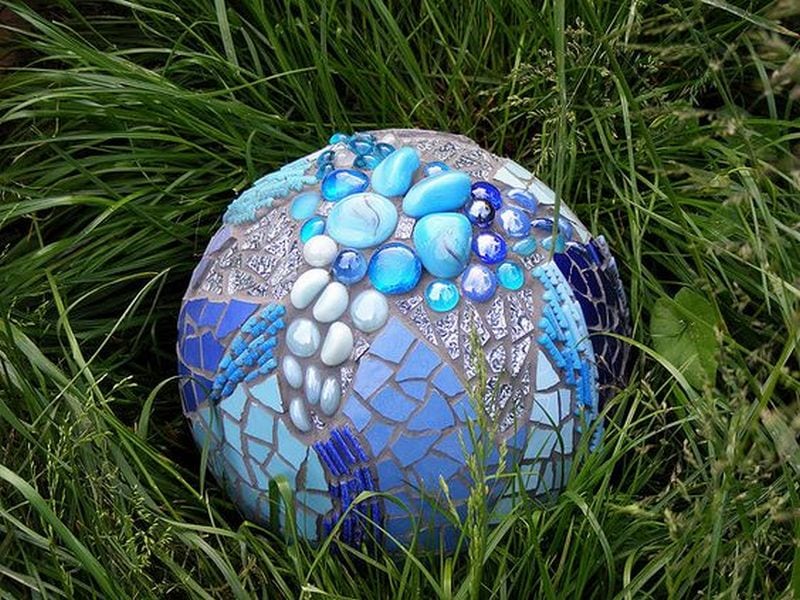 Gardening is an assertion of influence on a tiny sliver of the environment – that's influence, not control.The wise gardener seeks to employ the elements of the garden's environment – soil, plants, critters, the weather – to produce a small, living network of beauty and abundance.
Well-planned, well-maintained gardens allow us to enjoy the best that nature can bring into our backyards. That's why most of us are constantly looking for new ideas to decorate the garden. That's understandable. Sometimes, looking at the same old stone-and-pebble combinations can get pretty boring. Variety is good. It keeps the space fresh and interesting and in touch with natural diversity. That's why it pays to always be on the lookout for innovative and creative garden decor ideas.
Just last month, I added hanging lights and miniature statues. Last week, I was once again having the urge to add something new. I browsed through the Internet for concepts and discovered these decorative garden balls. They're easy and fun to make. I'm sharing with you this adorable project.
Materials:
A round base (either a bowling ball or lamp globe)
Spray paint (color of your choice)
Decorative materials (flat bottom marbles, mini bits, decorative fillers, pennies, costume jewelry)
Outdoor silicone sealant/adhesive
Tools:
Click on any image to start lightbox display. Use your Esc key to close the lightbox.
Thanks to Empress of Dirt for this great project. You can get step-by-step instructions here…