Fairy gardens are magical. Some may argue that these are figments of the imagination. While it may be true, there's something enchanting about them that is very hard to resist. A lot of people are very fond of them. Is it possible to have a tiny world that we don't see? Whatever the reason is, fairy gardens have become extremely popular.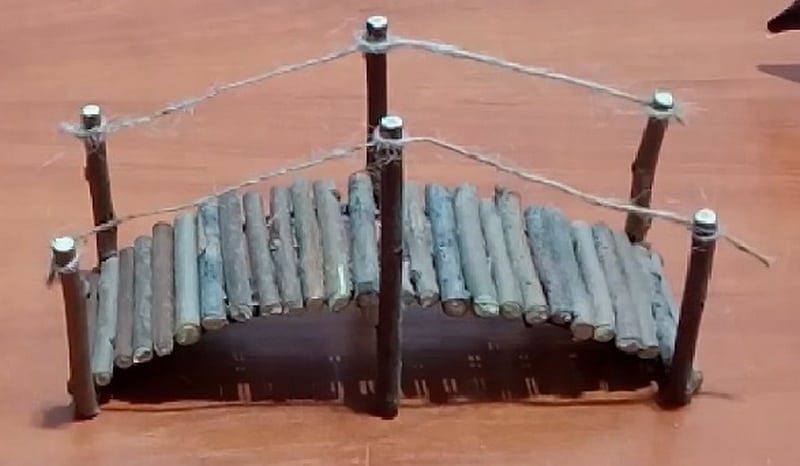 There are a lot of cute and quaint ideas available on the Internet. Adorable miniature DIY projects have sprouted out like mushrooms after the rain. From acorn chairs to Adirondacks, arbors to gazing balls, there's a lot you can actually do.
This DIY project is simple and inexpensive but it sure has lots of charm.
Our Pick
Not sure where to start? Check out these cute fairy garden bridge designs!
These bridges are typically small and delicate, making them the perfect accent for a miniature garden. Best of all, there are tons of different design options to choose from, so you can find the perfect one to fit your style.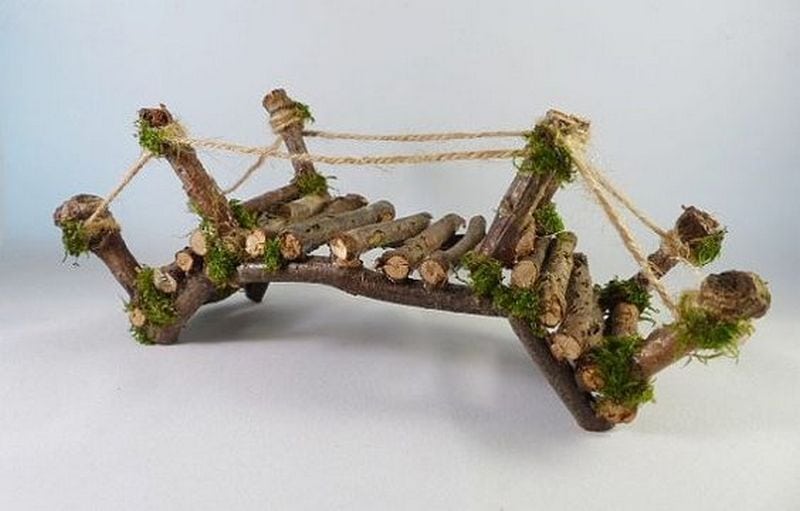 No matter what style you choose, remember to add some special touches to make your fairy garden bridge extra special. Perhaps some climbing vines or sparkling fairy lights would do the trick!
Cute fairy garden bridge designs
Click on any image to start the lightbox display. Use your Esc key to close the lightbox.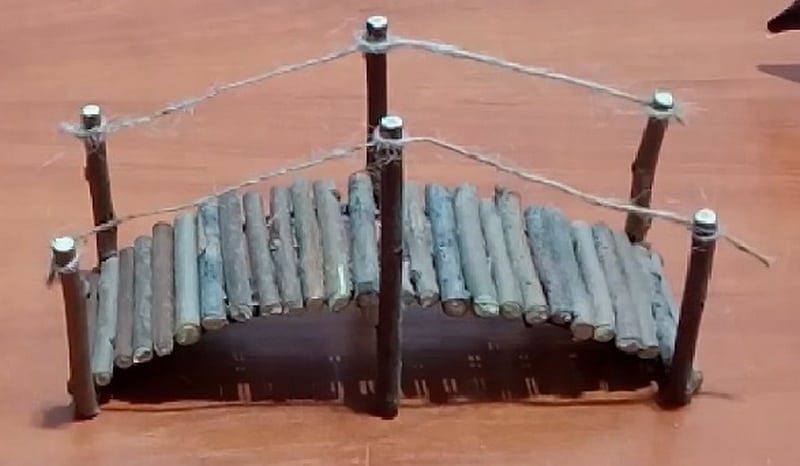 Design your fairy garden bridge any way you want it!
Well, here's something to add to that growing list – a fairy garden bridge. It would make a great addition to your entertaining fairy world. It's so economical you won't have to spend money except on glue.
Here's what you'll need:
Materials:
Twigs
Twine
Hot glue
String
Tools:
How to make a fairy garden bridge
You can add a magical touch to your garden by making your own fairy garden bridge! It's a fun project that's perfect for both kids and adults. Here's how to do it:
1. Prepare the twine and twigs
Make sure to clean them before using them. Measure your desired bridge and check if your twine and twigs will be enough. To measure your desired bridge, simply check to see if your twine and twigs will be long enough to span the entire distance. If not, you may need to find longer pieces of twine or add more twigs to your pile.
2. Cut the twine and twigs
After measuring, cut the twine and twigs. First, cut one and this will serve as the pattern. After cutting, arrange them like in a row a bridge. If needed, use more twine to secure the twigs in place.
3. Apply hot glue
Once arranged, you may now secure them with a glue gun. Hold them there for a few seconds until the glue sets, and then let the arrangement dry for a few minutes before moving it.
4. Add a string
Add a string to tie up the twine and twigs. Tie a string around the twine and twigs to secure them together. This will serve as the bridge's handle for our tiny travelers. to hold onto as they cross the bridge. 😉
And that's it! You can now enjoy your very own fairy garden bridge! This enchanting little addition is sure to bring a touch of magic to your garden.
Now that our bridge is complete, all that's left to do is test it out! Gather up some of your favorite toys and see if they can safely make it across. If they can, then congratulations – you've just built your very own miniature bridge!
You can watch the video tutorial here…
Thanks to the Learning Resources Blog for this project. Get the step-by-step-instructions here….