Pretty doesn't have to mean expensive, right?
It's easy to see why more and more people are falling in love with decorative bowls. They're not just bowls anymore – they're pieces of art. They come in various shapes and sizes, in different designs and colors.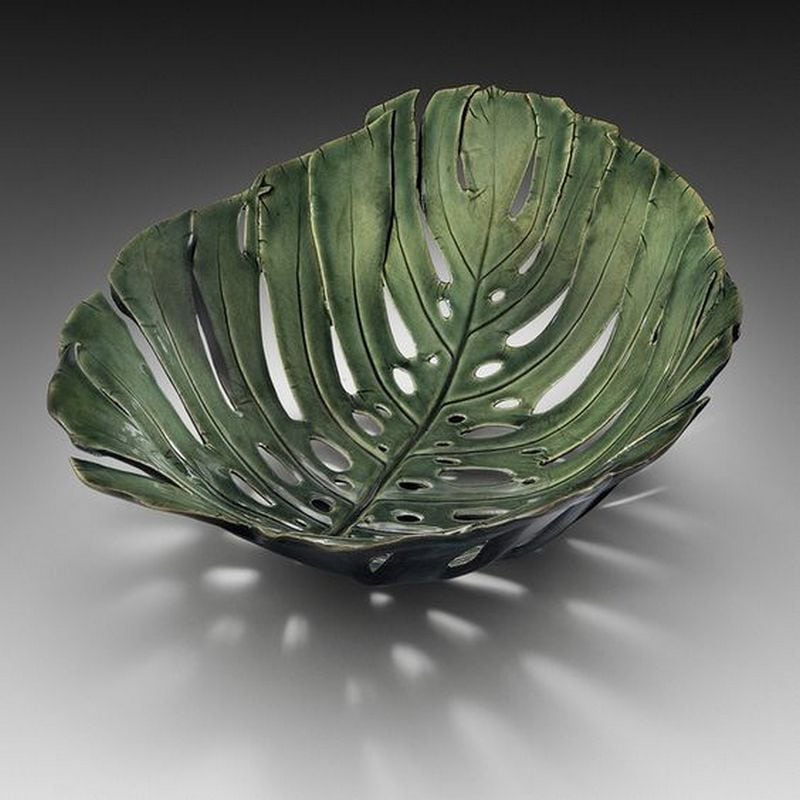 You can use bowls as decorations in a lot of beautiful ways. You can fill them with fruit, ornaments, and other cool stuff. They can even be used as decorations themselves. But finding a beautiful-looking bowl is not exactly easy. They can get pretty expensive, too.
These can double as a bowl and as decor.
There's a leaf bowl that retails for $45 per piece. I don't know about you but I won't spend that much on a bowl. There's an alternative, though. If you can't – or won't – buy one, then make one. Sounds good, right?
These beautiful bowls are made by pressing leaves into clay and can be used for everything from holding keys and jewelry to displaying fresh flowers.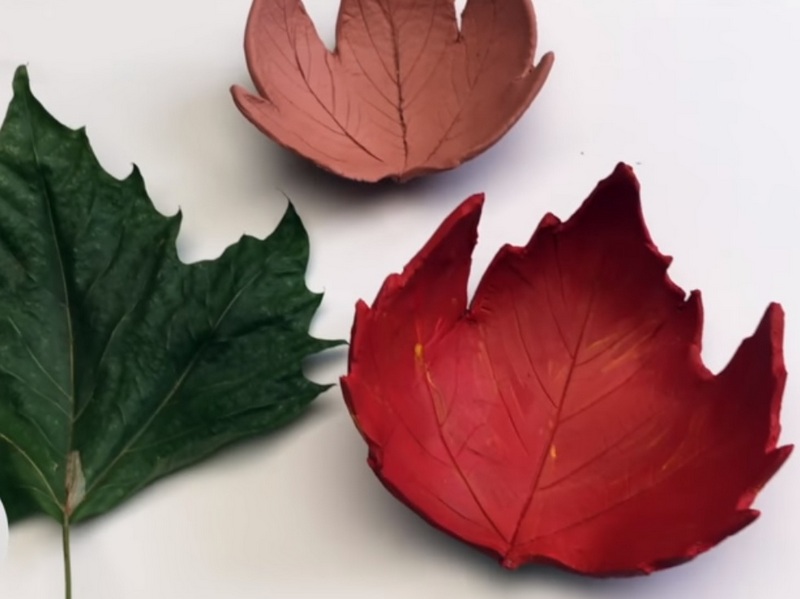 Not sure where to start? Check out these fascinating DIY leaf bowl designs! From simple and rustic to modern and chic, there's sure to be a style that inspires you.
There are endless possibilities for what you can do. So get creative and have fun with it! Here are some ideas to get you started:
Fascinating DIY leaf bowl designs
Click on any image to start the lightbox display. Use your Esc key to close the lightbox.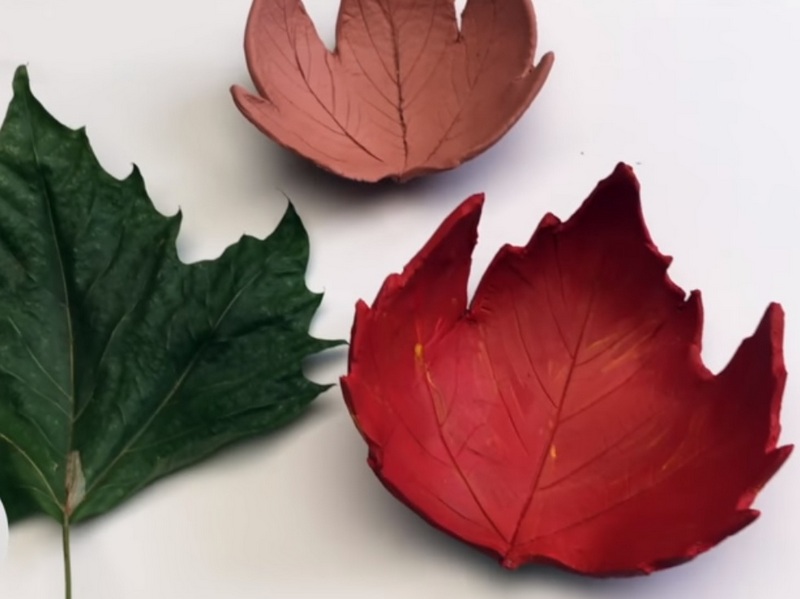 This project is perfect for nature lovers and anyone who wants to add a unique touch to their home décor. Here's what you'll need to get started:
Materials:
Air drying clay
Leaf of your choice
Bowl covered with plastic
Acrylic paint (your choice of color)
Tools:
Rolling pin
Knife
Paintbrush
How to Make a DIY leaf bowl
This DIY leaf bowl is just as pretty but not as expensive. Plus, it's easy to make, too!
All you'll need is a few leaves, some glue, and a bowl or container to serve as a mold. Here's a quick and easy tutorial on how to make your own leaf bowl:
1. Mould the Air drying clay
To mold the air-drying clay, start by breaking off a piece from the block. Knead the clay in your hands until it's soft, then shape it into whatever you like.
2. Trace and cover
Add the leaf by laying the leaf on top of the molded clay. Trace the leaf on the molded clay, to create a unique shape and design. Cut the necessary sides of the clay.
Carefully place it in the bowl with clear plastic. Enclose the plastic to cover it up. Let it dry to harden.
3. Remove the leaf
Once dry. remove the leaf from the bowl with plastic. Be sure to do this gently, as you don't want to damage your newly made clay impression.
4. Color them
To finish up, choose the color that you like, and paint your leaf bowls. Once you're happy with your creation, set it aside to dry. You can display your leaf bowls around your home, or give them away as gifts.
Thanks so much for following along! We would love to see what you've created, so please leave a comment below. We can't wait to see what you come up with! 😊
And Here's a quick video…
Thanks to Red Ted Art for this great project.
If you liked this project, you might also like to view the DIY Cement Lace Bowl…