These quilled paper bowls are perfect accents to any room in the house.
We've featured a lot of arts and crafts posts over the years. This quilled paper bowl, by far, is one of my top favorites. It's fun and colorful, sure to add a splash of color to any room – and it's really functional, too! Don't you just love useful pieces that double as décor?
I have several quilled paper bowls in different rooms at home. In the living room, it's where we put our car keys in. I also have another in the kitchen where it holds some sweets. These bowls are perfect accents as they can brighten up any space.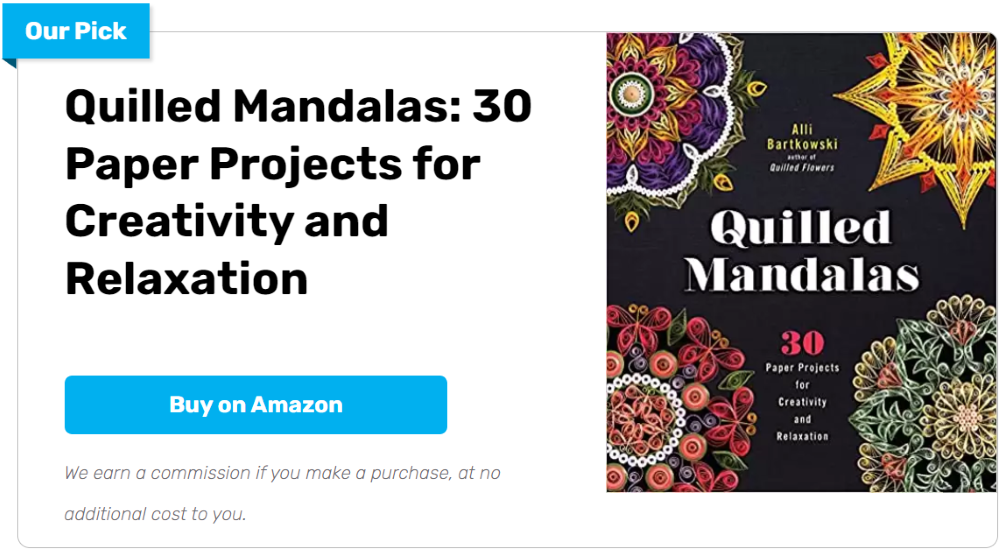 These amazing quilled paper bowl designs are sure to inspire you to create your own unique masterpiece! The vibrant colors and intricate patterns are simply stunning, and the possibilities are endless when it comes to what you can create with this versatile medium.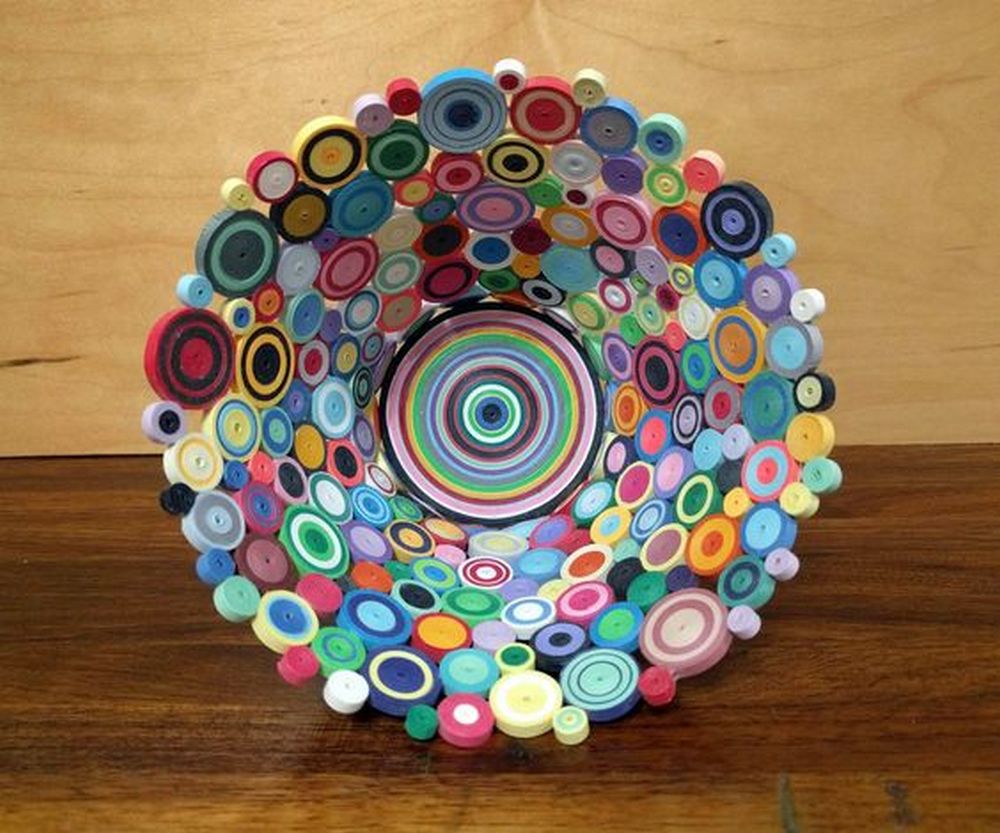 Whether you're a quilling novice or a seasoned pro, these designs are sure to get your creative juices flowing. So what are you waiting for? Get quilling today!
Amazing colorful quilled paper bowl designs
Click on any image to start the lightbox display. Use your Esc key to close the lightbox.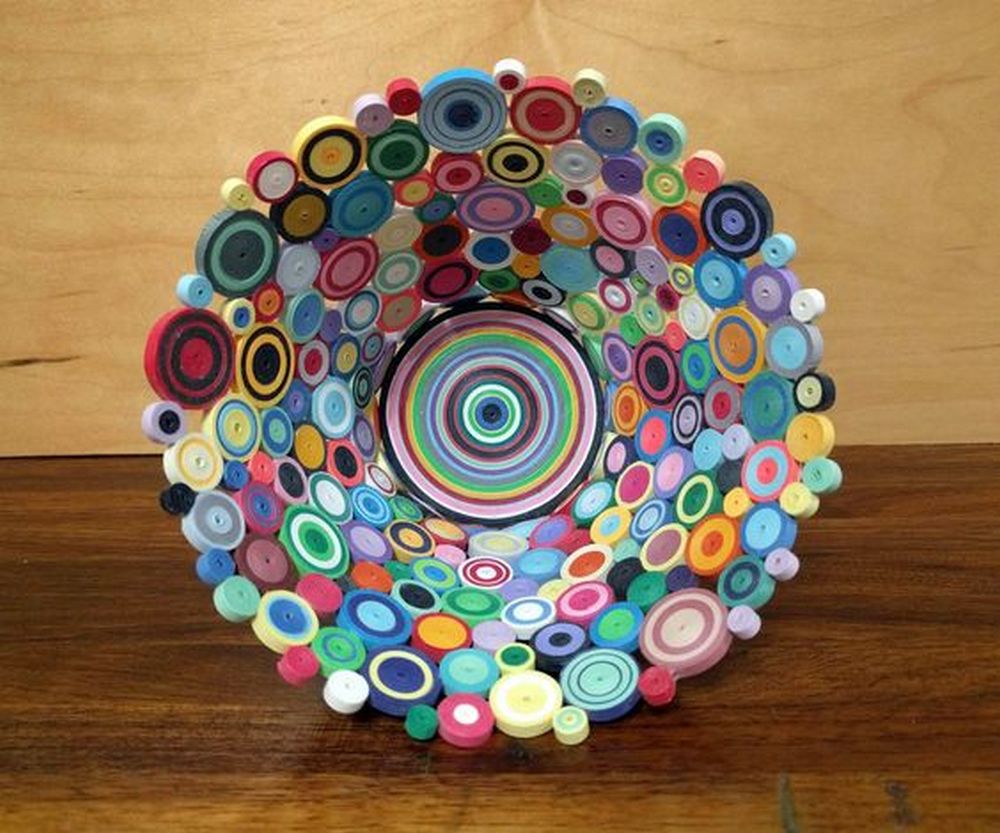 Making quilled circles is actually therapeutic. I find it calming and relaxing. It would also be a great bonding activity for you and the kids. Start today and soon you'll have enough quilled paper bowls to give away as gifts for family and friends. Here's what you'll need:
Materials:
A4 paper
Glue/hot glue
Clear finish
Tools:
Quilling tools
Scissors
Glue gun
Ruler
Pen
Bowl
How to make a quilled paper bowl
Making a quilled paper bowl is a fun and easy project that anyone can do! All you need is some paper, a bit of glue, and a little bit of patience, and you'll be able to create a beautiful and unique quilled paper bowl in no time! Just follow the steps below:
1. Prepare your quills
Start by rolling a strip of paper into a pen. You can make cute and unique quilled paper by following these simple instructions. First, take a strip of paper, add a small amount of glue and roll it into a pen. Make sure it is tight so that it holds its shape. You can use any type of paper you like – construction paper, wrapping paper, or even old magazine pages would work.
Repeat the step to make more quilled papers, you'll need a lot of this to make a colourful paper bowl.
2. Attach all the circular quills together
Once you have a set of quilled papers, start shaping it into a bowl shape. To make a bowl shape, you can use any bowl as a pattern. You can do this by gently pressing down on the coil with your fingers. Once you have the basic shape of a bowl, start adding more coils around the outside.
Once you're happy with the shape of your bowl, glue the quilled papers in place.
3. Remove the bowl
Now you can remove the bowl and start decorating your quilled paper bowl.
You could paint it, add glitter or sequins, or add a ribbon. Let your imagination run wild! These quilled paper bowls make great gifts, party favours, or decorations for your home.
And here's a full video tutorial from Craft with paper:
If you liked this project, you might also like to view How To Make A Bowl From Melted Beads…