We've featured a lot of arts and crafts posts over the years. This quilled paper bowl, by far, is one of my top favorites. It's fun and colorful, sure to add a splash of color to any room – and it's really functional, too! Don't you just love useful pieces that double as décor?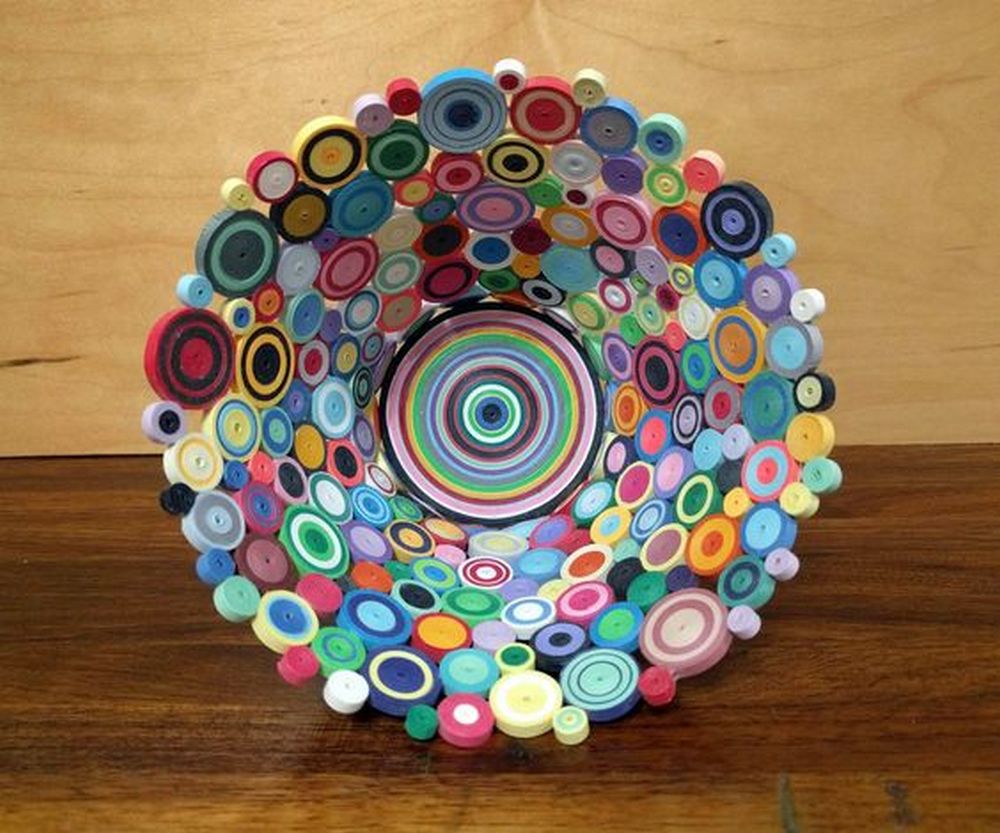 I have several quilled paper bowls in different rooms at home. In the living room, it's where we put our car keys in. I also have another in the kitchen where it holds some sweets. These bowls are perfect accents as they can brighten up any space.
Making quilled circles is actually therapeutic. I find it calming and relaxing. It would also be a great bonding activity for you and the kids. Start today and soon you'll have enough quilled paper bowls to give away as gifts for family and friends.
Materials:
A4 paper
Glue/hot glue
Clear finish
Tools:
Quilling tools
Scissors
Glue gun
Ruler
Pen
Bowl
Click on any image to start lightbox display. Use your Esc key to close the lightbox.
Watch this video below to learn how to make a quilled paper bowl.