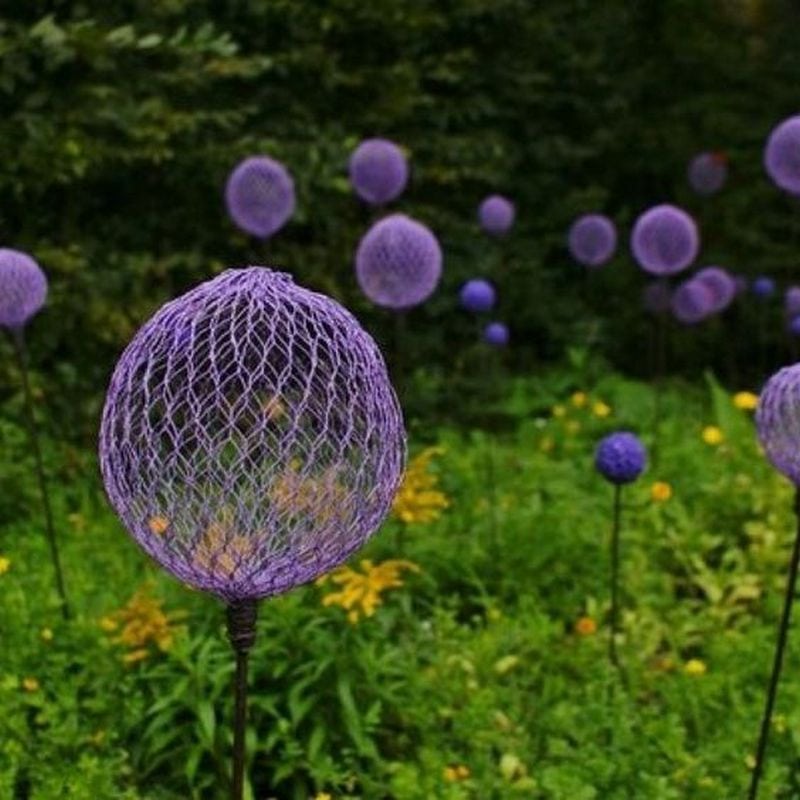 Chicken wire is very versatile. Commonly used in fences to keep fowl in, it's also used in arts and crafts projects. It has been made into a fruit holder, lampshade, pendant lights, animal sculptures, and many more.  Even with basic tools, you can turn a simple chicken wire into a work of art.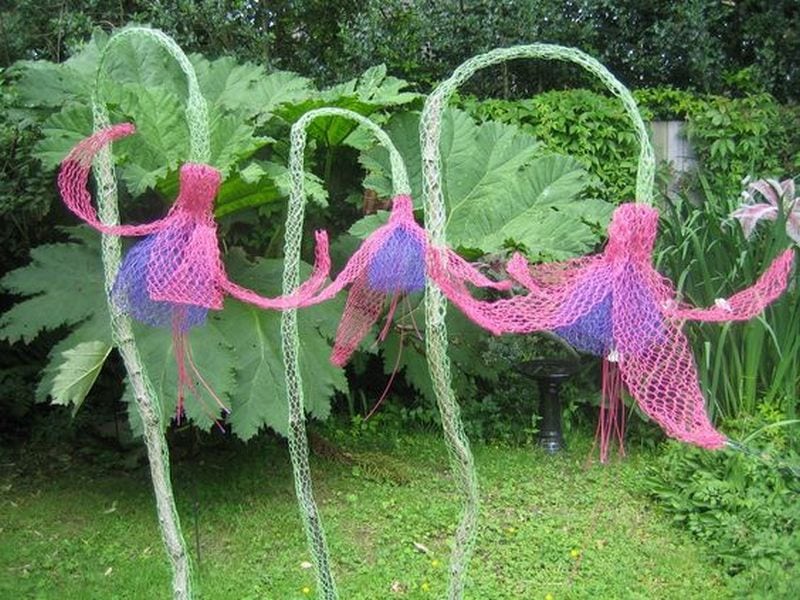 Now you can also make chicken wire flowers and use them to decorate your garden. Now there are a lot of flower varieties that you can choose from. For this project, the spotlight is on alliums. They do stand out well against the green backdrop.
You won't be needing a lot of materials for these chicken wire flowers. So gather your stuff and start working!
Materials:
Chicken wire
Duct tape (preferably green)
Paint (your color of choice)
Tools:
Side cutters
Bamboo stake or metal rods
Mold (something round and hard)
Click on any image to start lightbox display. Use your Esc key to close the lightbox.
Thanks to The Feral Turtle for this great project. You can get step-by-step instructions here…