Tired of using wreaths to decorate your front door? Hey, you can use other materials instead!
Try the gardening materials you're not using too much or make use of that broken umbrella you have.
12 adorable door decoration ideas.
Just scroll down to see how typical materials already found at home can be used to make beautiful door decorations! Be inspired and make unique decor for your front door.
1. Tools holder door decoration
Tools holder from Petal Talk. This is a great door decoration idea for anyone who loves to tinker around in the garage or workshop! Simply take an old toolbox, or create one from a piece of wood, and mount it on the door. Then, add some hooks inside to hold all of your favourite tools. You can even paint or decorate the box to add your own personal touch.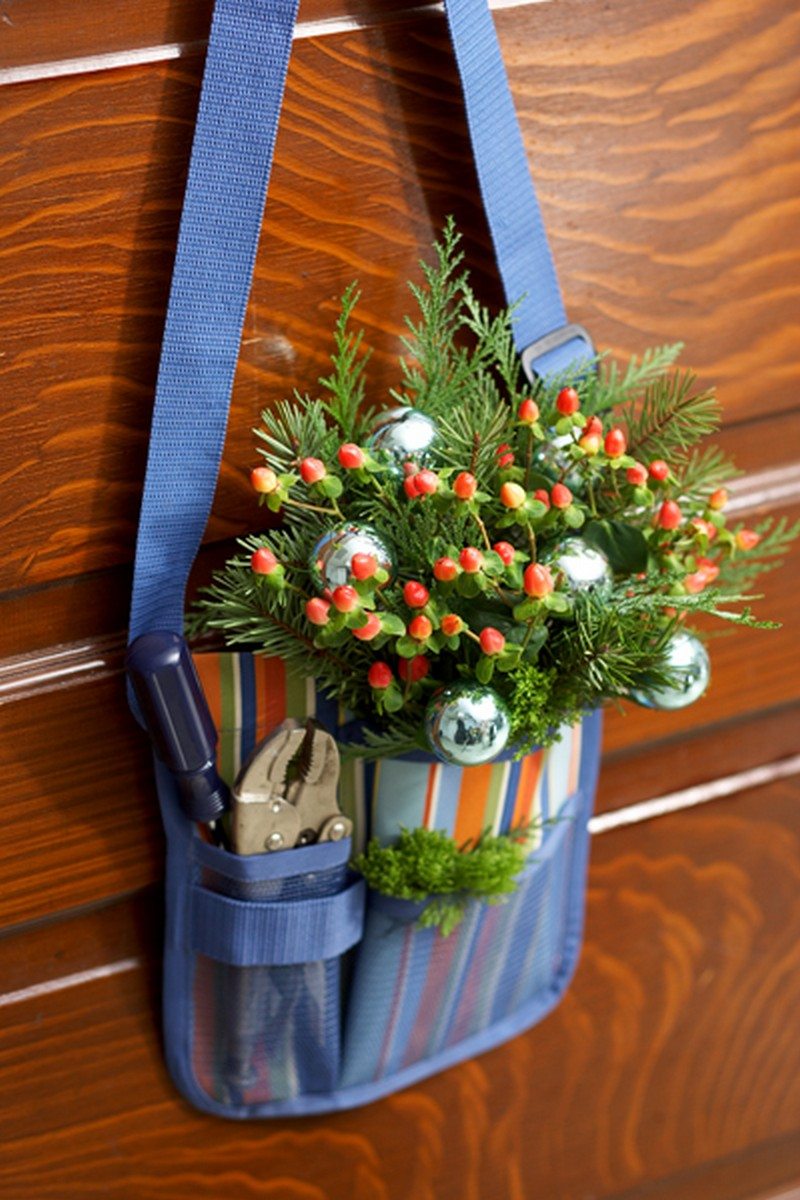 2. Sewing supplies and roses decoration
Looking for a fun and unique way to decorate your door this spring? Why not try a Sewing Supplies and Roses door decoration from Petal talk! This easy DIY project is perfect for anyone who loves crafting, and it's sure to add a touch of charm to any home.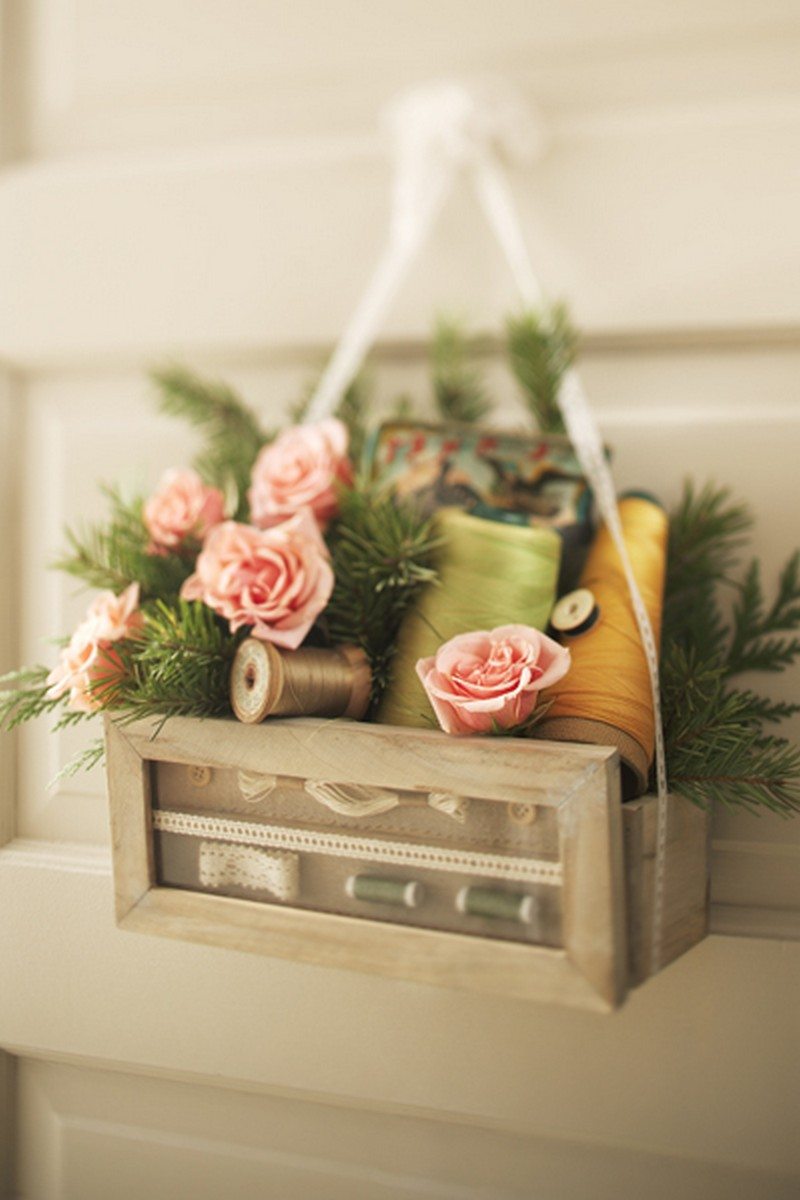 3. Metal basket with chalkboard surface decoration
This metal basket door decoration from Tracy's trinkets and treasures is a great way to add some fun and personality to your home. The chalkboard surface is perfect for writing fun messages or drawing cute pictures. Plus, the basket itself is a great way to store small items like keys or sunglasses.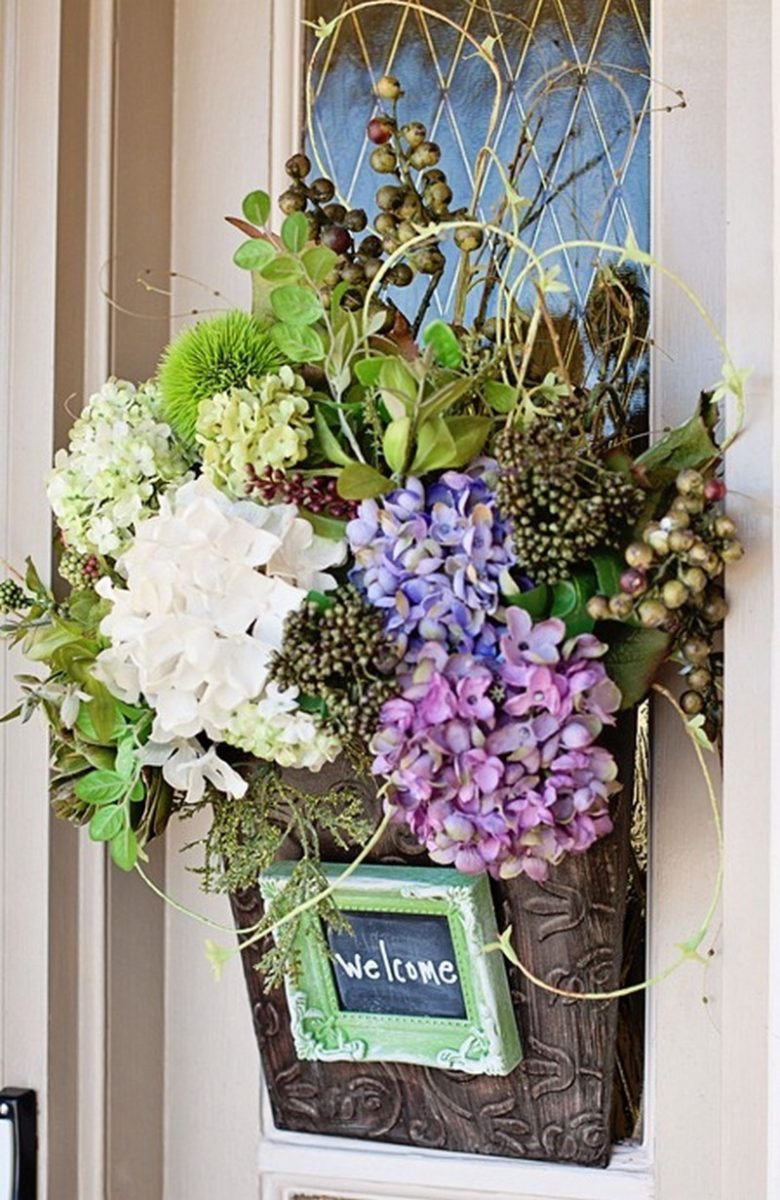 4. Floral Monogram door decoration
This easy and elegant floral monogram door decoration from Daisy Mae Belle is a great way to add a personal touch to your home décor. Using just a few simple supplies, you can create a beautiful decoration that will welcome guests and make your home look more inviting.
To make this decoration, you will just need a hot glue gun, silk flowers in your choice of colours, and a wooden or plastic letter. Start by hot gluing the flowers around the edge of the letter. You can create a random pattern, or use your favourite colour flowers to create a more cohesive look. Once the flowers are in place, allow the glue to dry completely. Hang your finished monogram on your front door and viola! You now have beautiful door decor!
This is a great way to spruce up your home's curb appeal and make a great first impression on guests.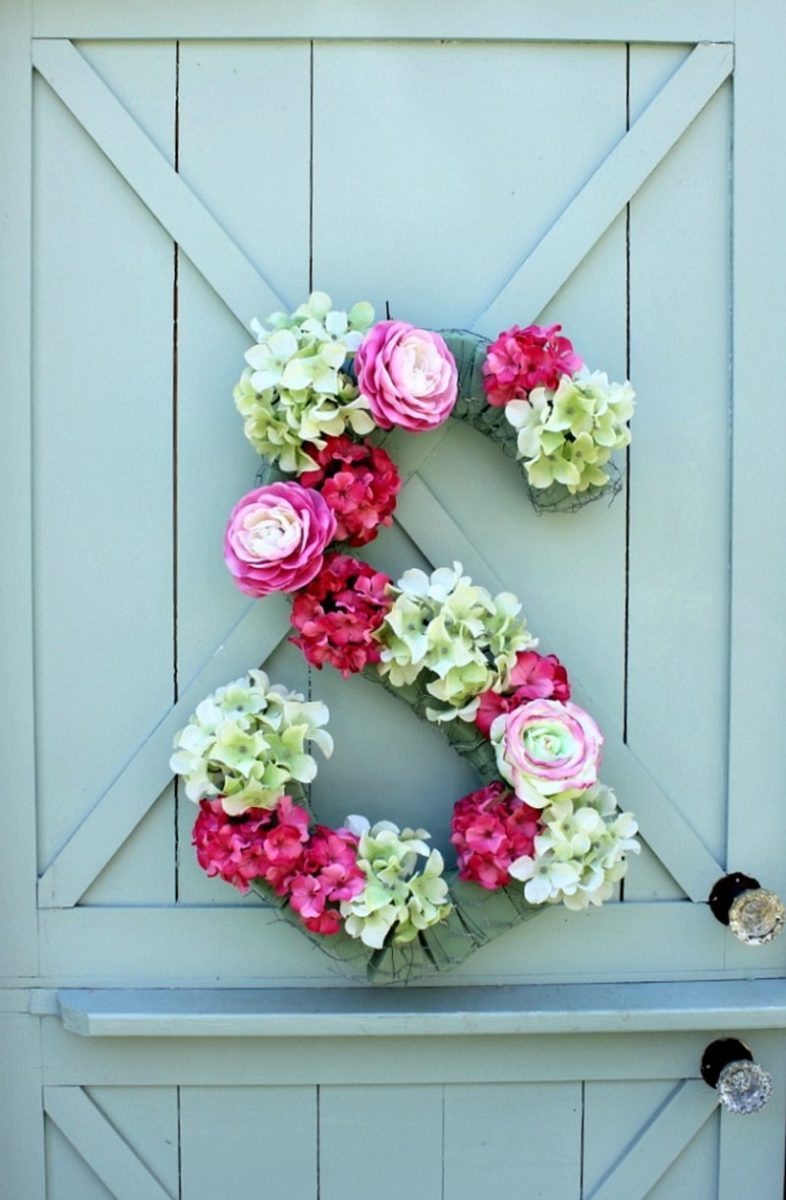 5. Umbrella wreath door decoration
Looking for a fun and unique way to decorate your front door this summer? Then look no further than this adorable umbrella wreath from random thoughts! This cheerful decoration is sure to add a pop of colour to any entryway and is sure to impress your guests. To make this wreath, all you need is an umbrella, a wreath form, a roll of ribbon and a hot glue gun.
First, start by opening up your umbrella. Then, take your wreath form and hot glue it to the centre of the umbrella. Next, begin wrapping the ribbon around the wreath form, making sure to secure it with hot glue as you go. Once you've wrapped the entire decor, you can now hang it on the front of your door. That easy!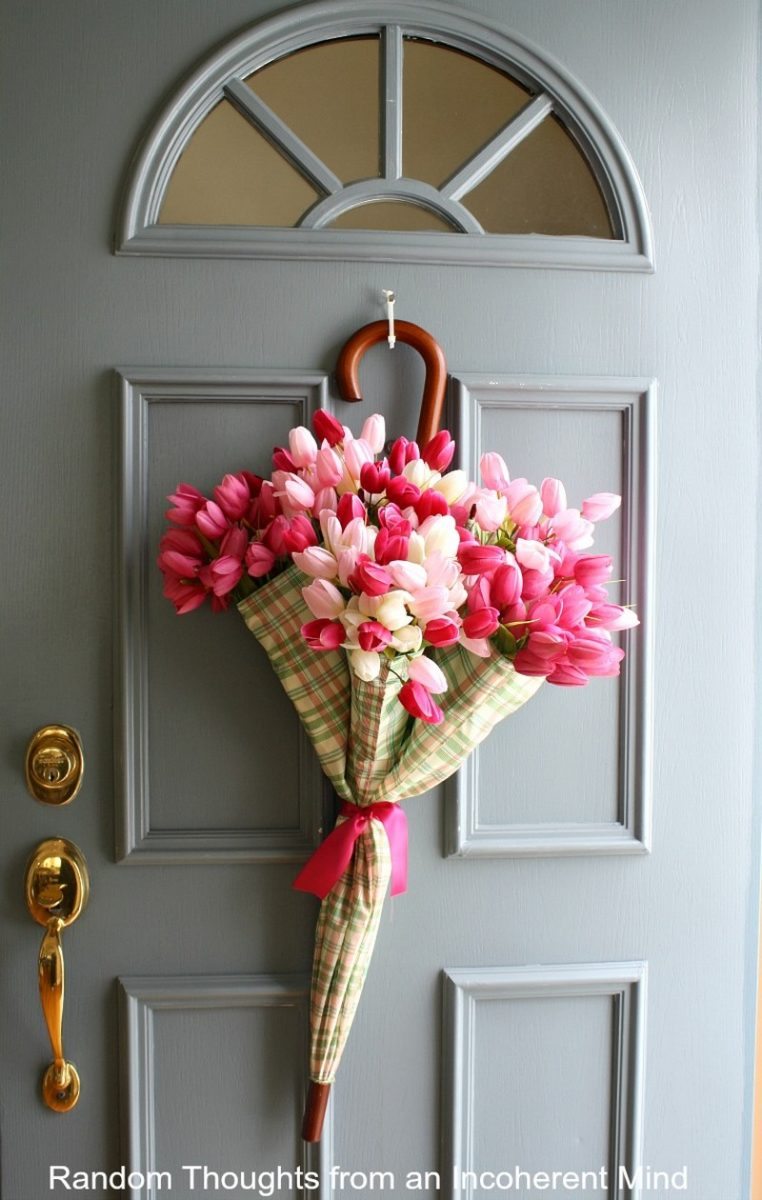 Continued Page 2…