6. Witch for Halloween door decoration
Looking for a fun and festive way to decorate your door this Halloween? Why not try a Witch door decoration! This easy DIY project from Etsy is perfect for adding a touch of Halloween spirit to your home. Plus, it's a great way to get your kids involved in the holiday fun.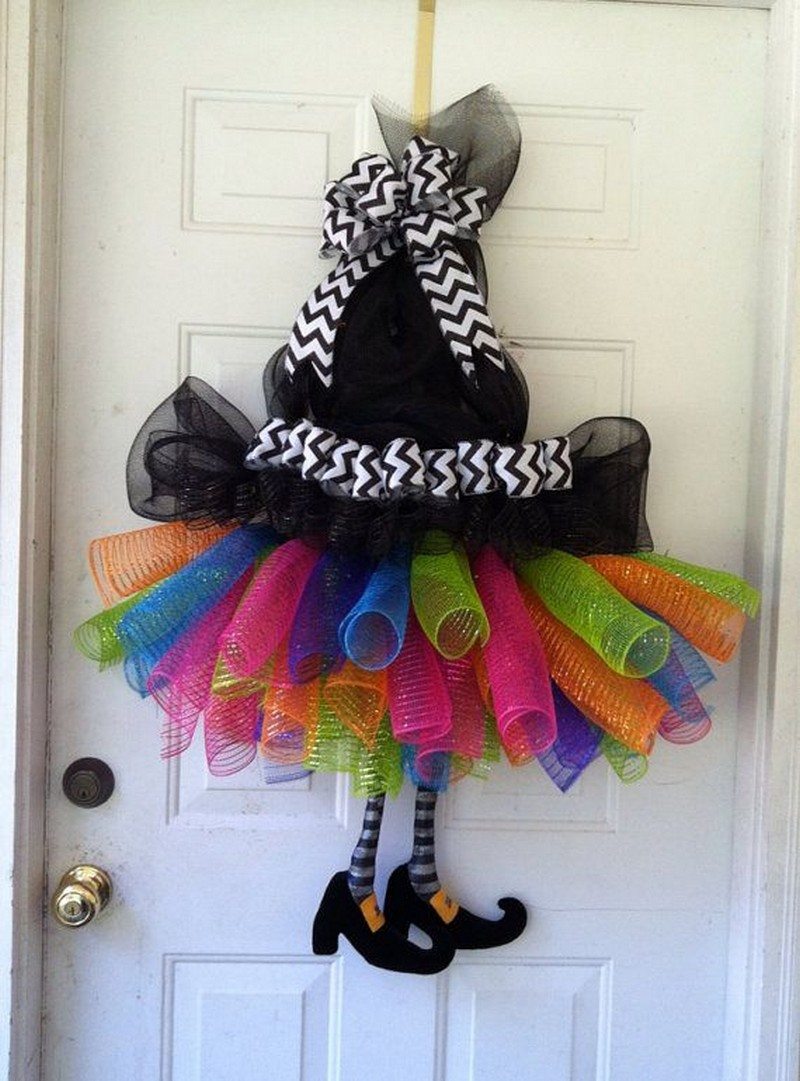 7. Antique camera door decoration
This antique camera from door decoration Petal talk is perfect for anyone who loves photography, and it's a great conversation starter. This decoration is sure to make your guests smile, and it's sure to be a hit at your next party.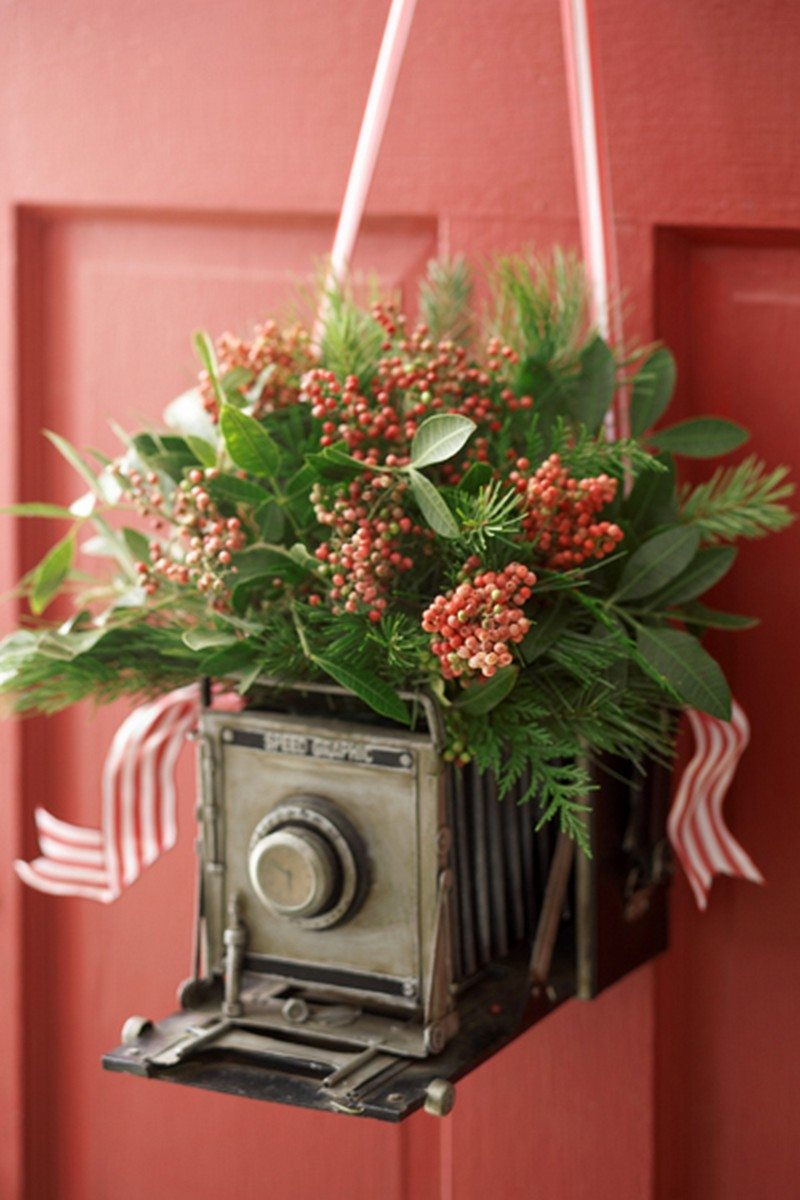 8. Lavender on a bucket door decoration
This lavender on-a-bucket door decoration from Two Inspire You is perfect for any time of year, but especially in the spring! It's a great way to add a touch of color to your home, and the lavender scent is sure to please.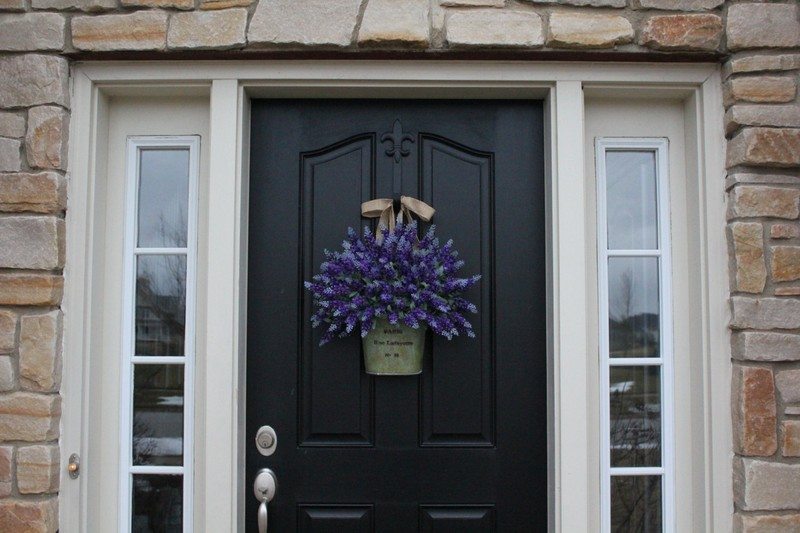 9. Wooden tags door decoration
Add a DIY touch to your door this holiday season with these easy-to-make wooden tags from That's my letter. All you need is a piece of wood, paint, twine and a stencil and you'll be able to create these beautiful decorations in no time.
These wooden tags are a great way to add a personal touch to your home this holiday season. So get creative and have fun with it!
10. Watering can door decoration
This Watering Can door decoration from Holly's stamping addiction is the perfect way to show your love of gardening! It's an excellent way to show off your plants and flowers. You can make this door decoration with sturdy metal and a rustic finish that will complement any home décor. It's so easy to assemble, and it's a fun activity to do with your kids!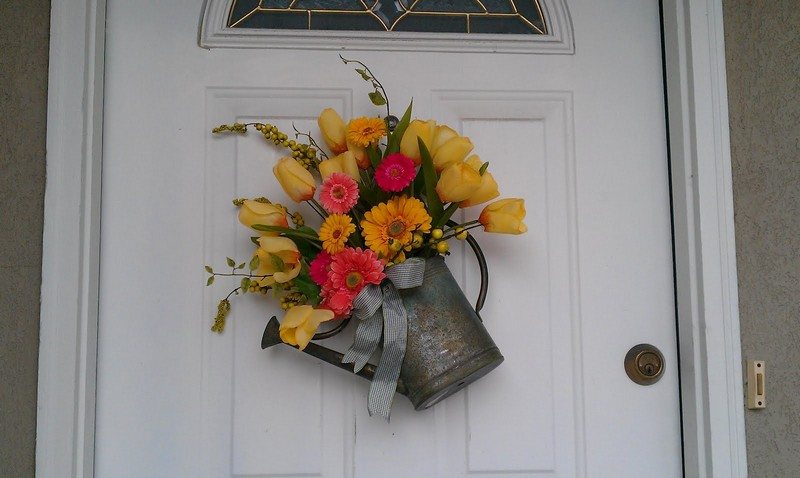 11. Garden hose door decoration
This garden hose door decoration from Create craft love is the perfect way to add some curb appeal to your home. This decoration is easy to make and is sure to impress your guests. Simply take a garden hose and wrap it around your door, then add a wreath and a ribbon. This decoration is sure to add some personality to your home and is a great way to show off your love of gardening.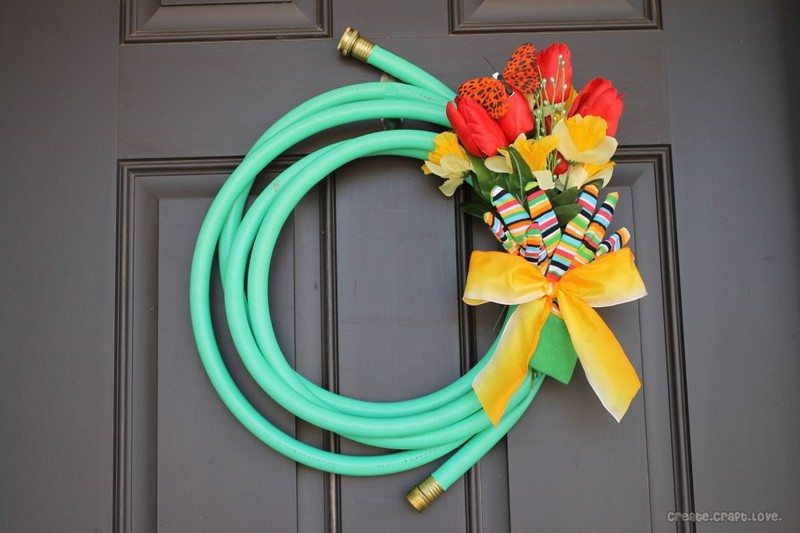 12. Wedding veil door decoration
This wedding veil door decoration from Pinterest is the perfect way to add a touch of romance to your big day! Made from a beautiful white tulle, this veil is accented with delicate lace trim. It's the perfect way to enter your house after the wedding!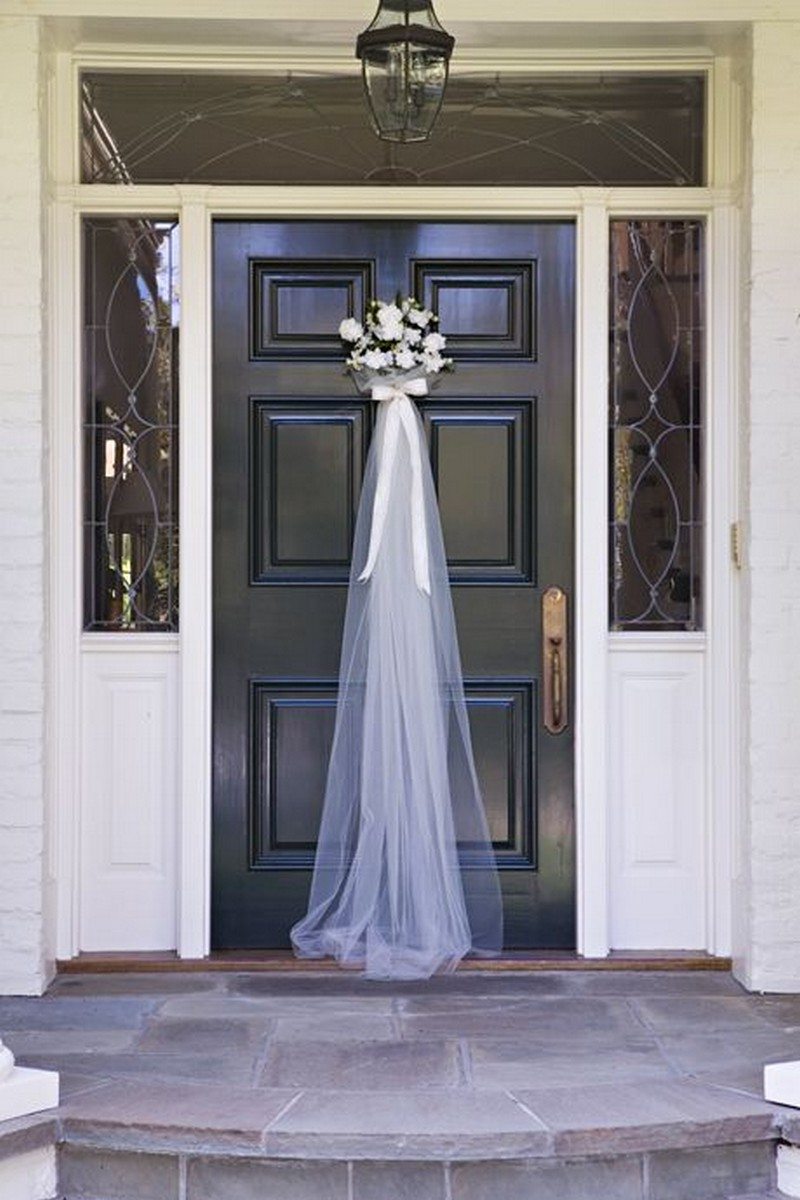 Do you have any new ideas you'd like to share? We'd love to hear them in the comments below!