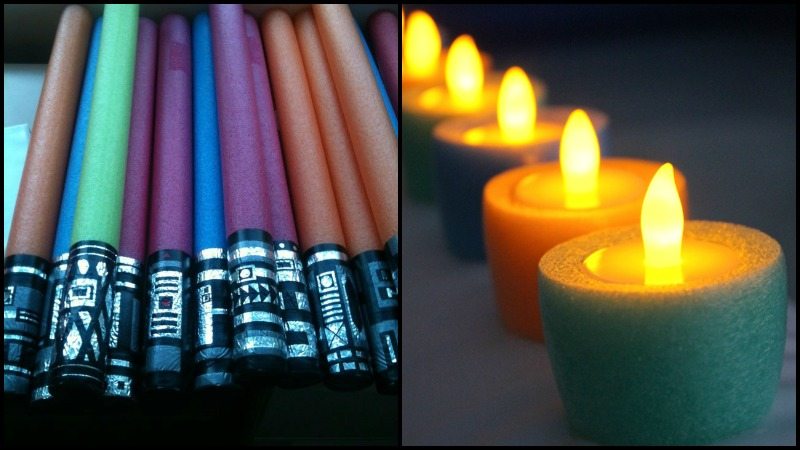 Here are some pool noodle projects great for the kids — for play and home decor!
Many parents warn their children about the dangers of drugs and alcohol. Fewer parents, though, remember to warn kids against games that are so risky they can lead to injury.
Children frequently keep details about these games under wraps. As a parent, you probably won't hear about them until someone in the community is rushed to the emergency room.
But the most fun games always seem to be the most accident-prone! See, kids love doing what the adults are doing. Admit it, even when we were the kids, we couldn't wait to do the things our parents are doing! The boys love sword fights and martial arts, while most girls want to be like mum.
So to make things more a little interesting for them, we've gathered some pool noodle projects which kids can definitely do without you worrying for their safety!
Click on any image to start lightbox display. Use your Esc key to close the lightbox.

Pool Noodle Light Sabers
Foam Sword
Oodles of Fun with Pool Noodles
Indoor Basketball
Pool Noodle Race Track
Easy Pool Noodle Nunchucks
Pool Noodle Candle Holder
Pool Noodle Lollipop Decor
Holiday Decor
Pool Noodle Olympics
Do you have any pool noodle projects for kids to share? :)