What kid (or kid at heart) doesn't love to play with slime? Play foam provides a kind of sensory play which engages a kid's senses, stimulates creativity, and even encourages a calming, in-the-moment effect.
Tactile and gooey, slime also triggers a child's curiosity – the texture occupies an oddly fascinating middle ground between solid and liquid.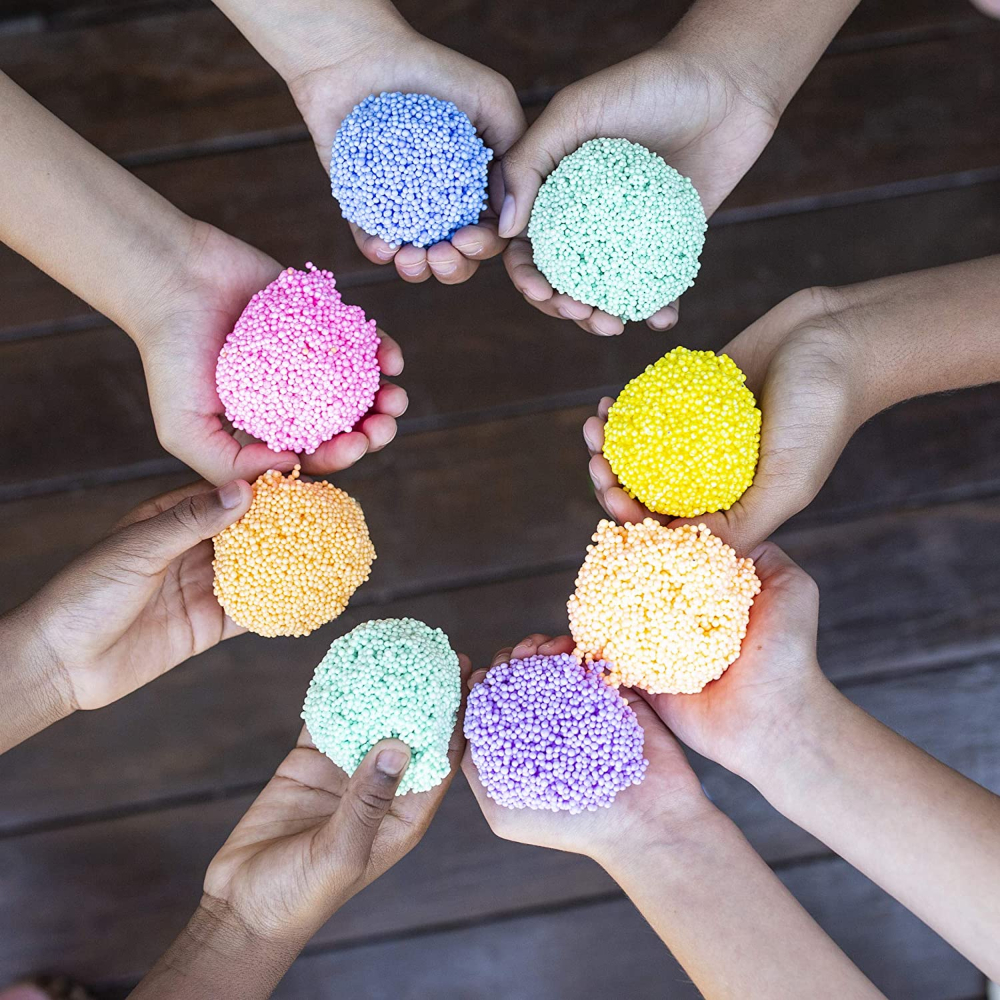 And then, of course, there are those undeniable fart noises when you push your fingers into the slime pot.
There are all sorts of slime recipes for you to try out there and we've got something that you and your kids are bound to love – foam slime!
Our Pick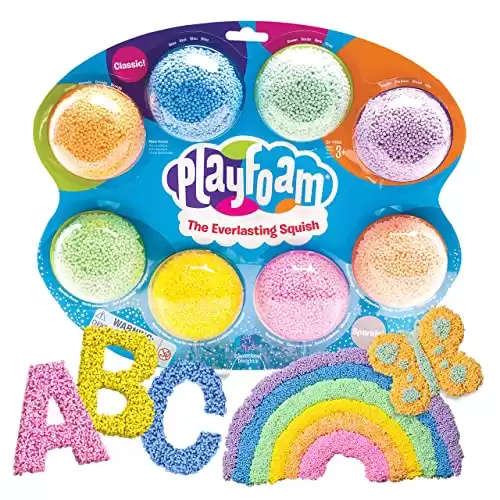 Also called play foam, this slime comes with an amazing texture that regular slimes don't have. Doesn't it look like running your hands through it will be so satisfying?
Play Foam is a unique material that is both soft and moldable. It is a non-toxic, flexible foam that is pliable and soft. Also used to make a variety of shapes and figures.
Play Foam is a versatile material that can be used on any hard surface and can be used for a variety of projects and can be used for arts and crafts, home décor, and even furniture.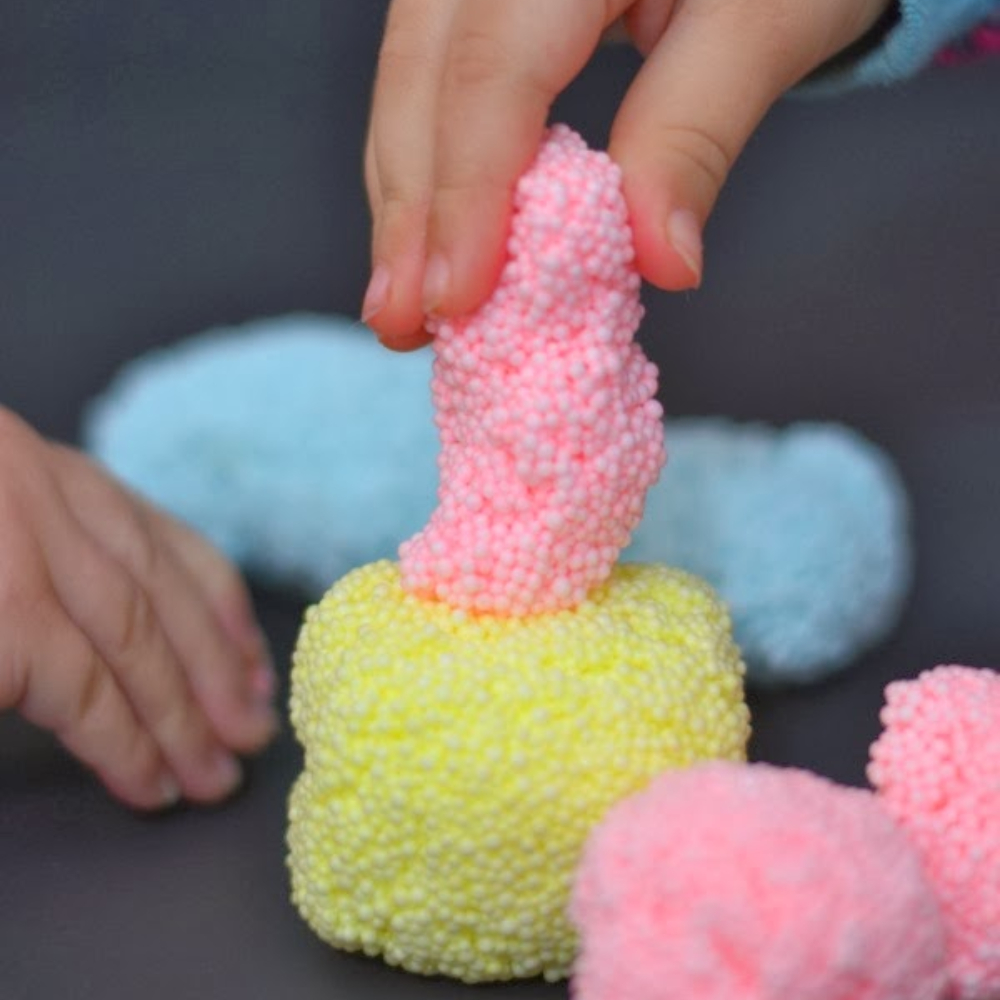 This project calls for your usual slime materials with the addition of small styrofoam balls. If you've got some styrofoam from a package or cups, you can just use those instead of buying from the store.
If you can't find any styrofoam balls, take a look at this recipe for a fluffy unicorn slime instead! Or you know, you could always make both of them… ;)
You can make different batches of different colors, too! Isn't this a fun project to do with the kids?
You'll need these materials…
1/4 cup school glue
1/4 cup warm water
1/2 cup hot water
2 tsp borax
Food coloring
Polystyrene or styrofoam balls
And these tools…
Popsicle stick (for mixing)
Large bowl (for mixing)
Spoon
Making floam is a fun project. It's also a bit of a pain, so make sure you have plenty of time on your hands when you try it.
Play foam ideas for your kids
Click on any image to start the lightbox display. Use your Esc key to close the lightbox. 😎
In conclusion, making Floam is a fun, hands-on way to learn about basic chemistry. It's simple, easy, and doesn't require a lot of expensive equipment. It requires a little bit of patience, but the results are worth it.
Watch the video below to learn how to make this project!