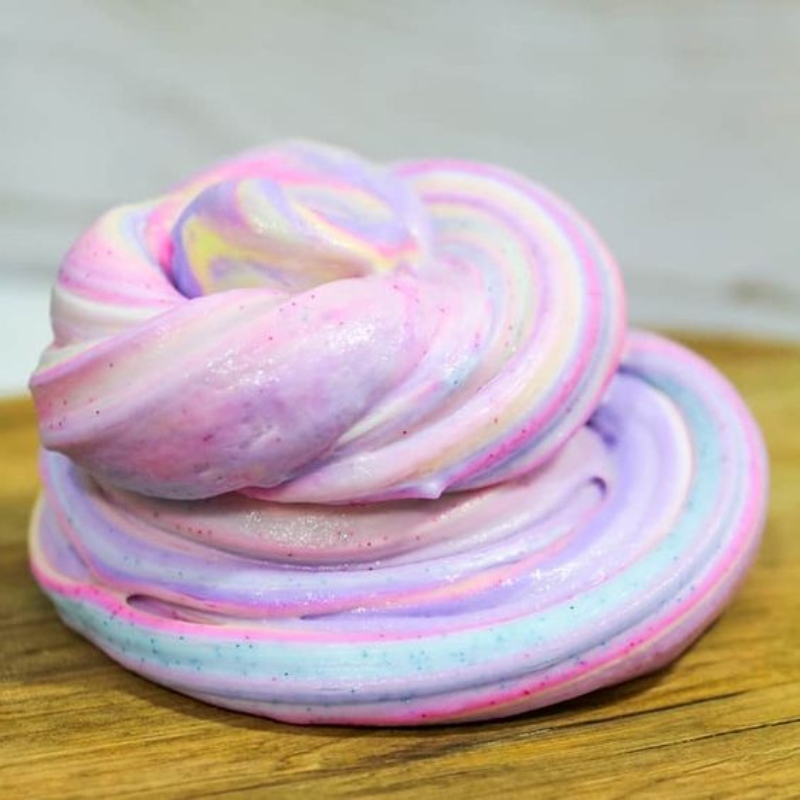 Slimes are all the rage these days among children and adults alike. Your kid has probably seen one of those viral slime videos online and if they've been asking you to buy them one, save yourself some money by making them yourself!
This slime is super fluffy and addictive so you better buy enough materials because we're sure you and your kids are going to want to make more than just one each… ;)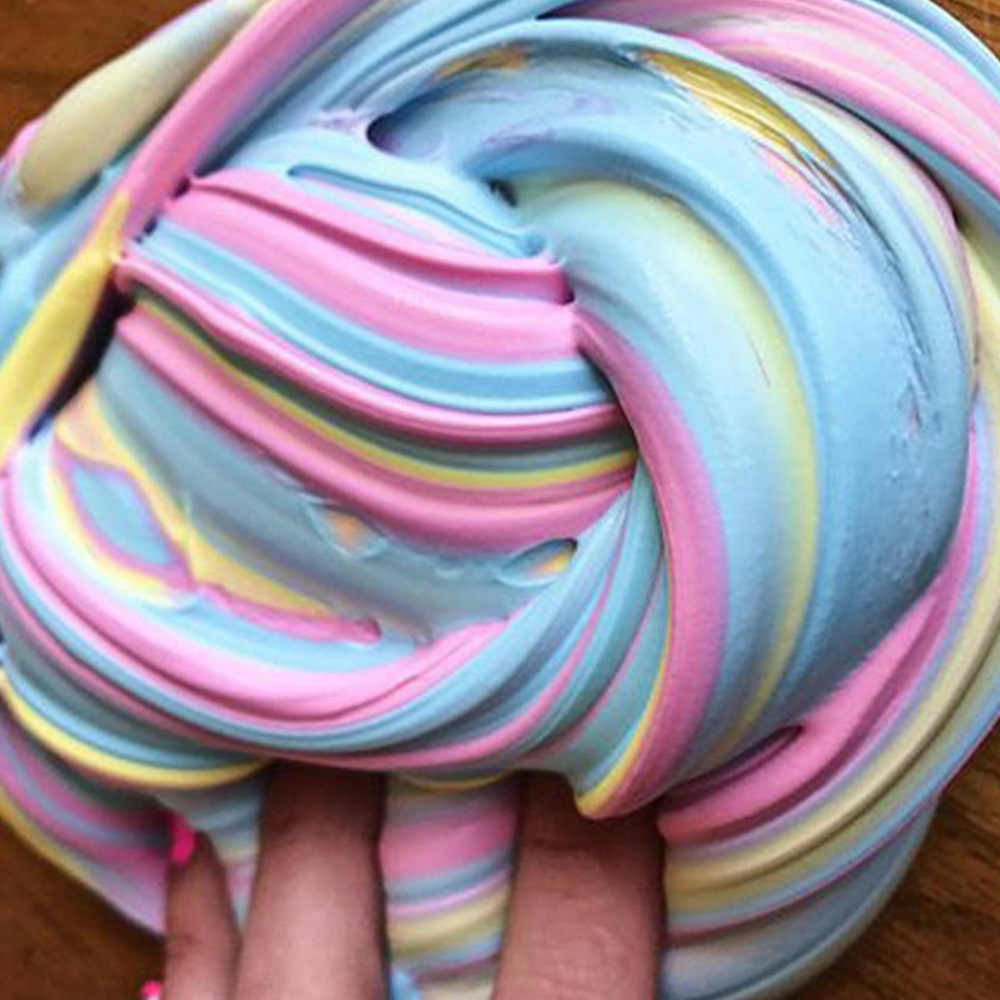 The best part about making things yourself is you get to personalize it according to your tastes. If your kid LOVES colors, you can go crazy and use all the colors of the rainbow!
If you choose to use the same pastel yellow, blue, and pink colors in the photo above then your slime is going to turn into a dark shade of blue when you mix all of them. Other colors will turn your slime into brown when mixed together so if you don't mind ending up with that then, by all means, use any colors that you like.
These fluffy unicorn slimes are totally instagrammable and it's so easy to make, you don't need any more than five minutes to finish. Just grab all of your materials and start mixing them!
Isn't this project perfect for little kids who don't have a lot of patience and want to start playing with their new fluffy slime immediately? ;)
You'll need these materials…
1/2 cup white glue
1/2 cup foaming shaving cream
1/2 teaspoon borax powder
1 cup water
Blue, pink and yellow neon food coloring
And these tools:
Large bowl
Spoon or spatula for mixing
Click on any image to start lightbox display. Use your Esc key to close the lightbox. 😎
You can get the step-by-step instructions here…