These fluffy unicorn slimes are totally instagrammable and it's so easy to make, that you don't need any more than five minutes to finish. Just grab all of your materials and start mixing them!
Slimes are all the rage these days among children and adults alike. Your kid has probably seen one of those viral slime videos online and if they've been asking you to buy them one, save yourself some money by making them yourself!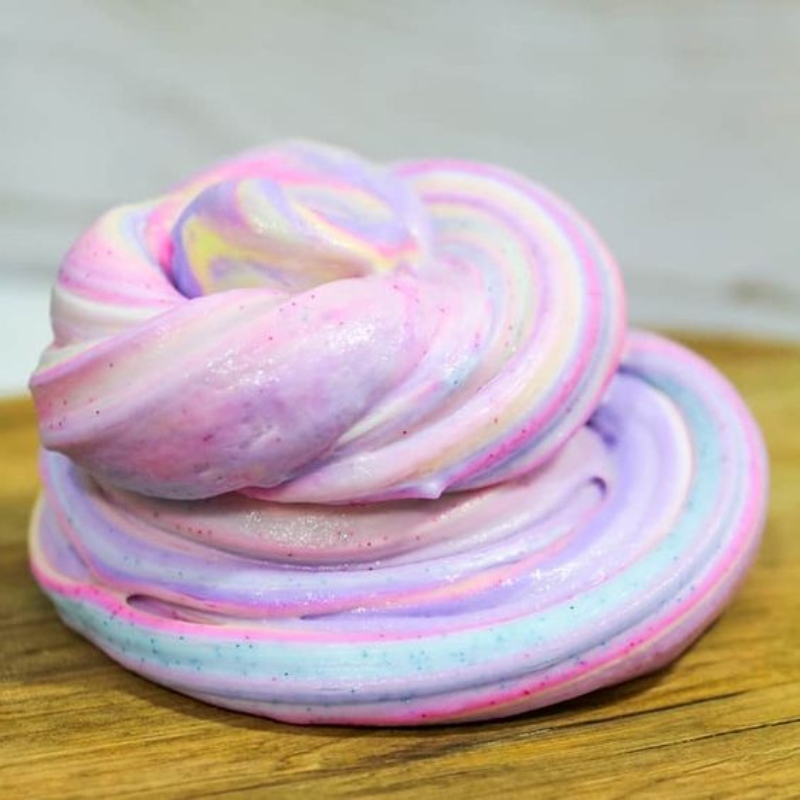 They are the latest craze in the toy world, and it's hard to find a gift that doesn't have one of these squishy toys in it. Although it is hard to believe that these sticky toys have actually been around since the 1950s, they have just recently reached their peak.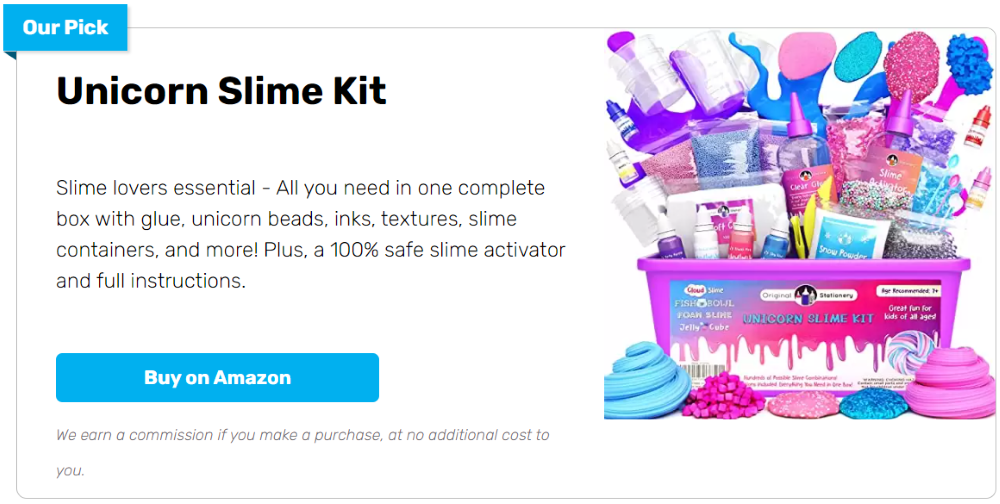 This slime is super fluffy and addictive so you better buy enough materials because we're sure you and your kids are going to want to make more than just one each… ;)
The best part about making things yourself is you get to personalize them according to your tastes. If your kid LOVES colours, you can go crazy and use all the colours of the rainbow!
You can make slime with a wide variety of ingredients but one of the most popular and easiest to make is fluffy slime. The fluffy slime we are going to make today is super fluffy and has a texture that feels like cotton candy. Good luck and have fun making slime!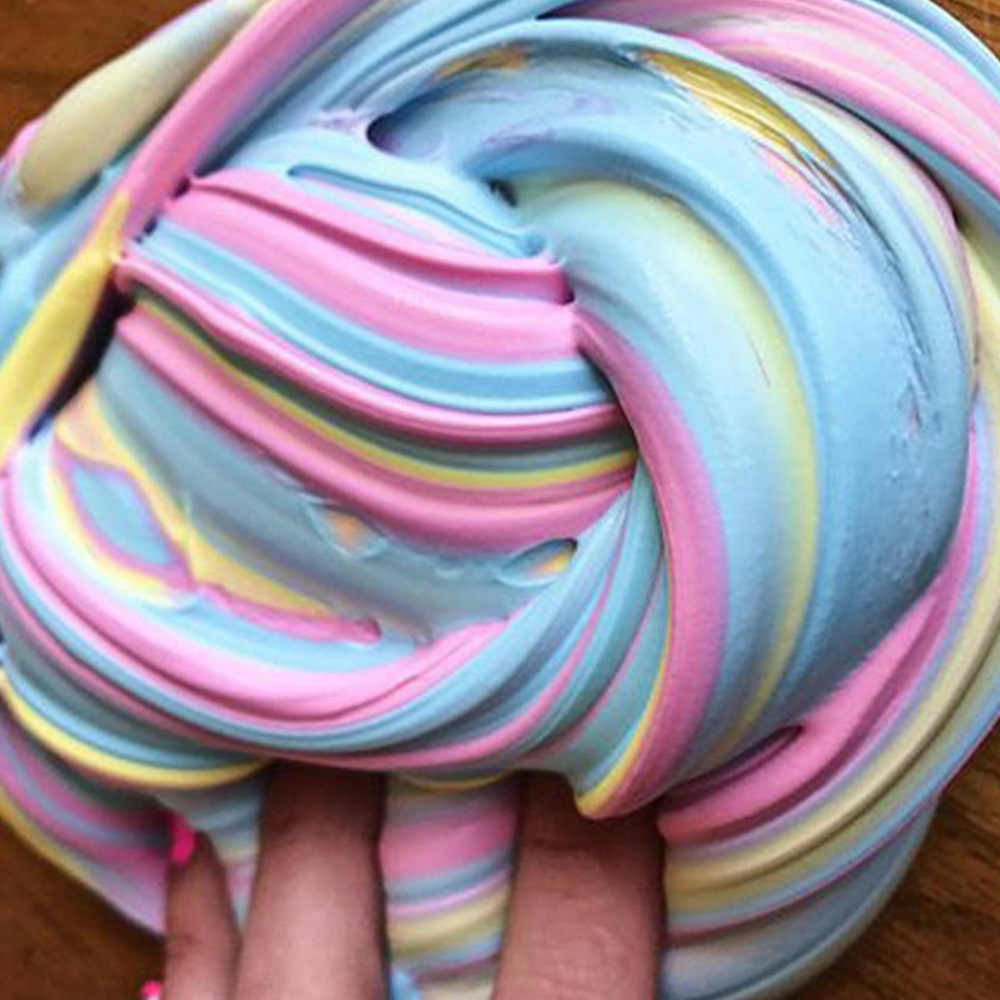 So how do make a fluffy unicorn slime?
The main reason why you should own one is that the photos and videos taken of it will most definitely go viral on Instagram and other social media sites. This slime has a lot of uses, and it's not just for Instagram. It makes for a great stress reliever, it's a fun toy for kids, and it's also an awesome decoration for your room. Don't just save it for special occasions, either. It's great for just chilling during class or as a quick distraction when you're bored.
Below are images of DIY fluffy unicorn slime design ideas that will inspire you.
Fluffy unicorn slime design ideas
Click on any image to start the lightbox display. Use your Esc key to close the lightbox. 😎
Isn't this project perfect for little kids who don't have a lot of patience and want to start playing with their new fluffy unicorn slime immediately? ;)
You'll need these tools and materials to create your own fluffy unicorn slime.
1/2 cup white glue
1/2 cup foaming shaving cream
1/2 teaspoon borax powder
1 cup water
Blue, pink and yellow neon food colouring
Large bowl
Spoon or spatula for mixing
If you choose to use the same pastel yellow, blue, and pink colours in the photo above then your slime is going to turn into a dark shade of blue when you mix all of them. Other colours will turn your slime into brown when mixed together so if you don't mind ending up with that then, by all means, use any colours that you like.
Some colours are not slime-safe. Remember that the slime colour is determined by the colour of the borax and the glue colour. Mixing colours will change the slime colour.
For example:
Pink slime = 1 part glue to 2 parts borax
Red slime = 1 part glue to 2 parts borax
Brown slime = 1 part glue to 3 parts borax
All of the above will be different colors of slime with different properties.
How to create make a fluffy unicorn slime
1. Mix the glue and shaving cream.
Mix the glue and shaving cream in a bowl. Keep mixing until it looks even.
2. Add the borax mixture.
Mix the borax powder in 1 cup of water. Add the borax mixture to your bowl. Keep mixing, if it's too sticky, add more borax mixture.
3. Divide and colour the fluffy slime.
Divide the fluffy slime into three. Add the 3 different neon food colouring to each fluffy slime. Mix each of the fluffy slimes. Keep mixing by pressing or rolling until the colour is even.
4. Combine the three fluffy slimes to make the fluffy unicorn slime.
After dividing your slime and colouring it blue, pink and yellow. Combine the three fluffy slimes to make the unicorn colour. Now enjoy your fluffy unicorn slime! 😉
You can get the full step-by-step instructions here…
In conclusion, my slime turned out fluffy and adorable! I hope you enjoyed this activity and that you'll come back to see more crafting videos!
Can't get enough of unicorn slime now? While you're here try making your own magnetic slime too!