If you're someone who loves to sew then you're going to love this beautiful DIY pin cushion made from an old photo frame!
If you're into sewing and knitting, you've probably found yourself with a bunch of pins and needles in awkward shapes and sizes.
This can quickly become frustrating, especially if you're trying to use them for a project and you can't find a pin that you can easily grip.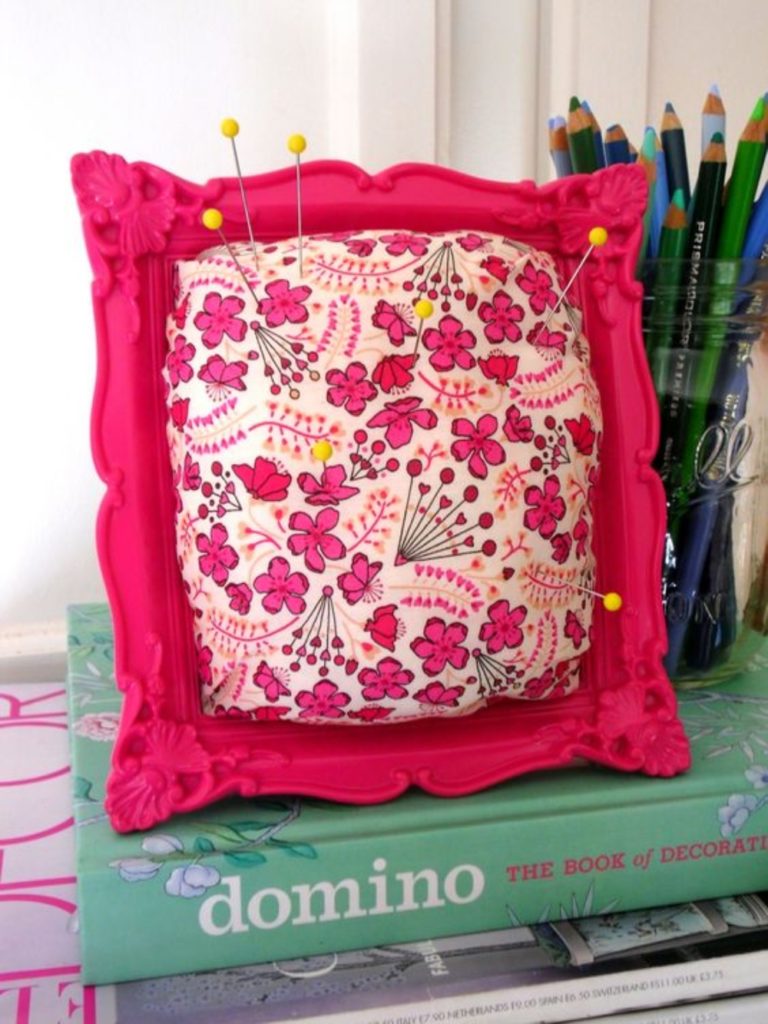 Traditional pin cushions are great for storing pins, but they are not so good for keeping them within easy reach. This clever solution uses a photo frame to provide a comfortable way to organise your pins while still keeping them easily accessible.
These stylish photo frame pin cushions will make it easier for you to well, pin and access your pins and even your other sewing tools like your needs, threads, and scissors — like in the example below!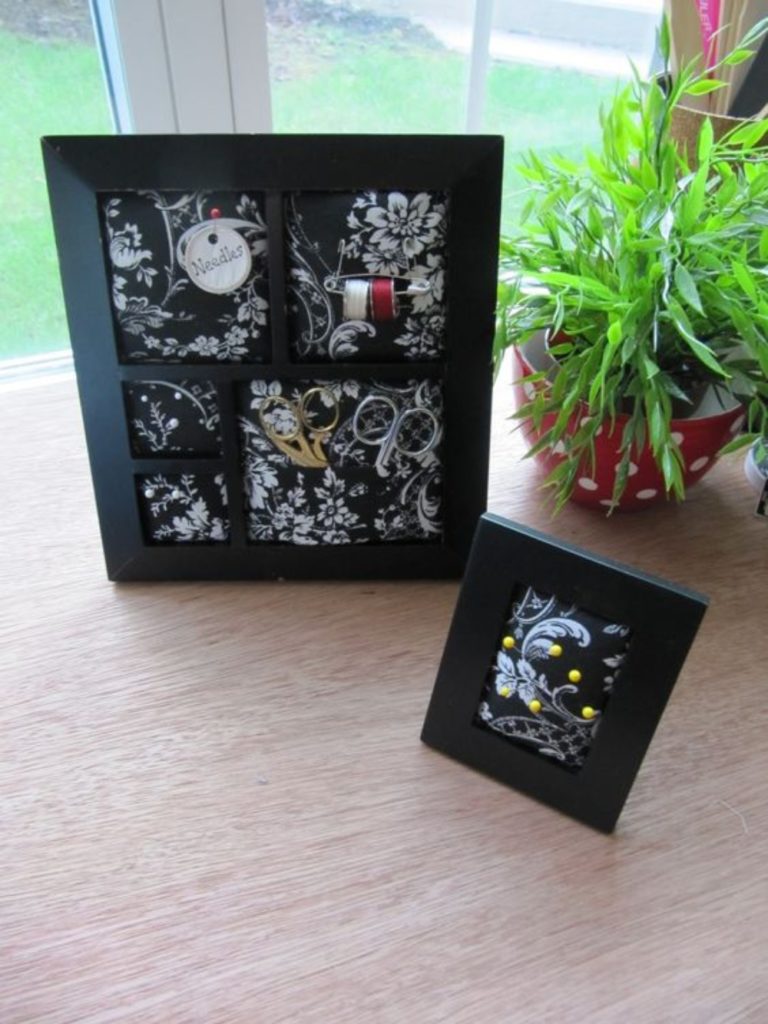 You can go for a more sleek look by using a plain rectangular frame or a more classic and vintage look by using an old-fashioned frame that you can update by giving it a quick spray paint in your favorite color.
Bonus points if you're the one who embroidered the cushion! ;)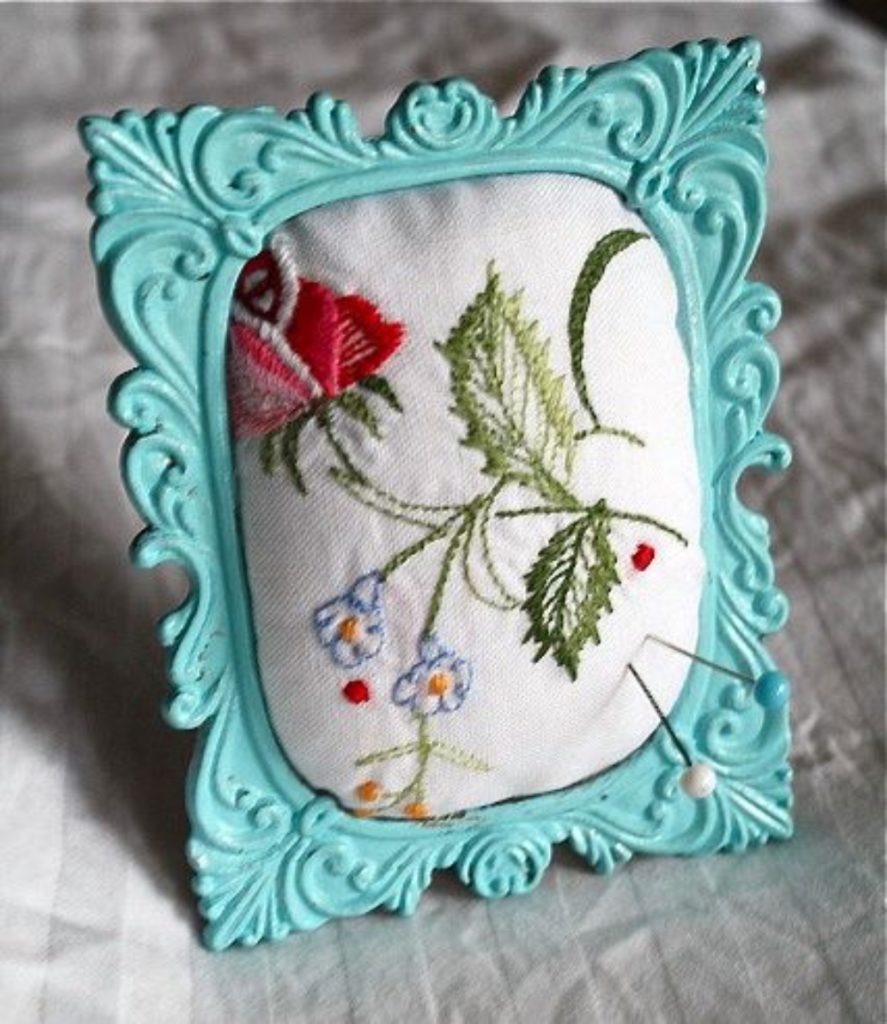 Why settle for a regular boring pin cushion when you can have something this pretty instead?
Repurpose a photo frame into a pin cushion now!
You're going to need these materials…
Photo frame
Poly-fill
Fabric Scraps
And these tools…
Scissors or pinking shears
Click on any image to start lightbox display. Use your Esc key to close the lightbox. 😎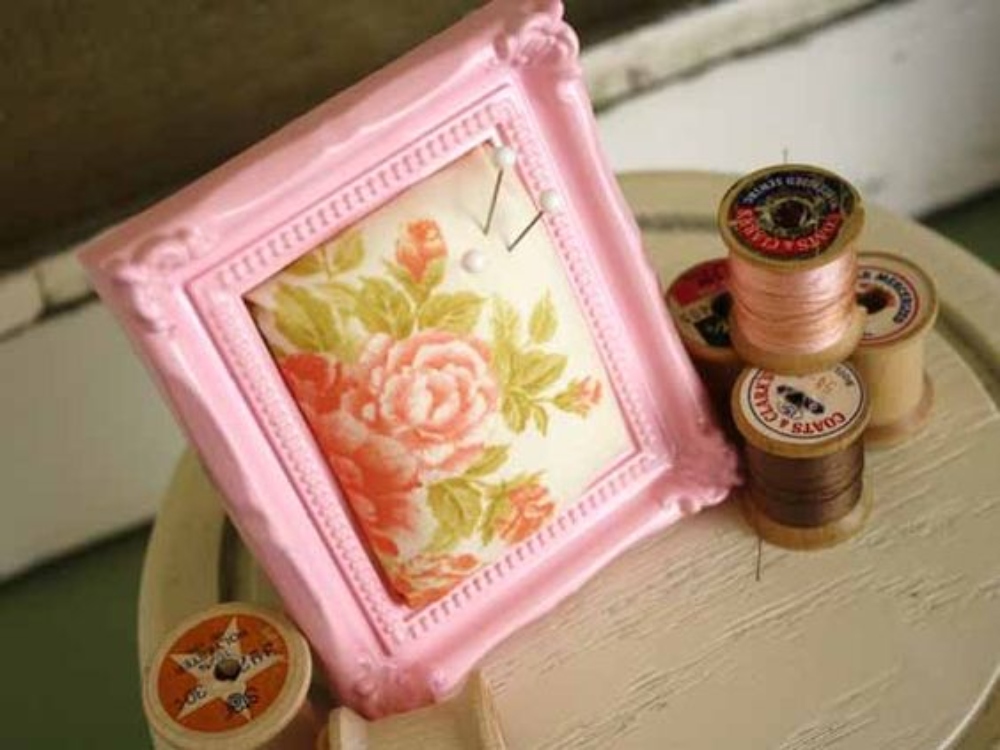 Learn how to make this by watching the video below!
While you're here you might want to know How to Make Pressed Flower Frames too!