Canvas tote bags have been getting more popular recently and what used to be just plain boring reusable shopping bags have now become a fashion trend — and here's how you can design yours with a stencil!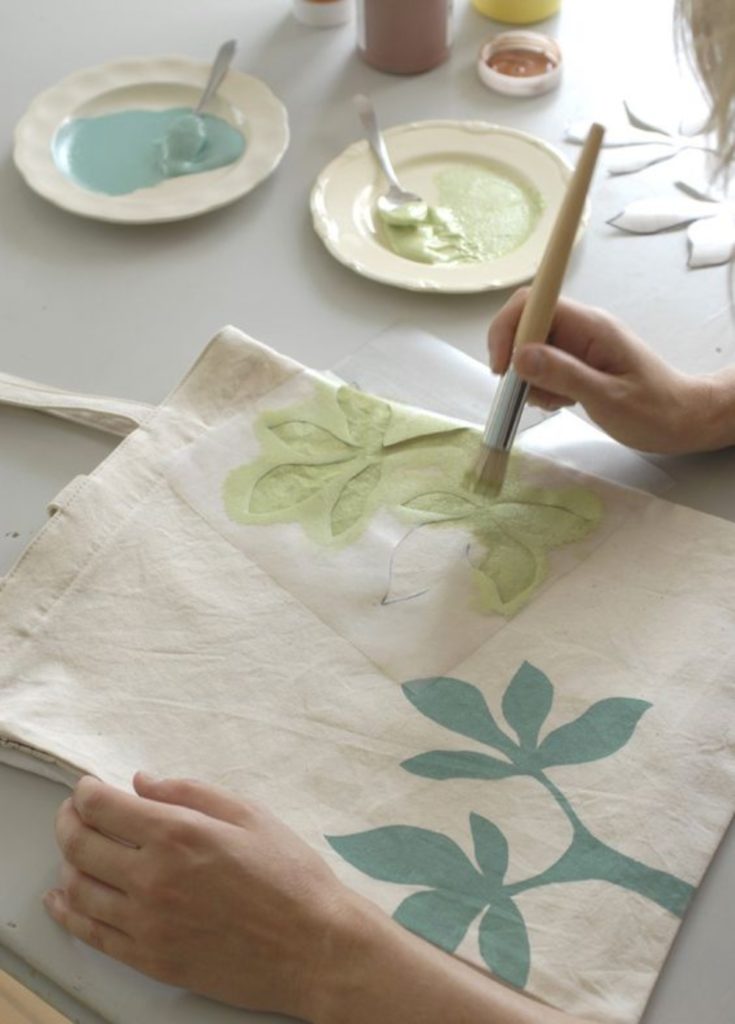 You can paint yours in one solid color (maybe green or even black like the one below?) or go crazy and add gold! No one's going to stop you if that's what you want… and we think it's super stylish too! ;)
Grab a plain ol' canvas tote bag and get a stencil with the design you like and start painting!
You'll need these materials…
Canvas tote bag
Stencil of your choice
Fabric Paint
Cardboard (optional, so the paint won't seep to the back)
Painter's Tape
And these tools…
Paintbrushes
Pallete or mixing dish (optional)
Click on any image to start lightbox display. Use your Esc key to close the lightbox.
Watch this video to learn how to make this project!