If you're planning to go on a zero-waste lifestyle then these DIY beeswax wraps are the perfect plastic wrap alternative for you!
In a world where almost everything is disposable, beeswax wraps offer a great way to cut down on plastic wrap usage – if you can wrap your mind around it! They're not exactly like the plastic wrap you know and love, but if you're the type of person who likes to touch and feel before buying anything, or who wants to avoid plastic wrap altogether, then you'll find that beeswax wraps are the perfect addition to your kitchen.
They're made by hand, in small batches, and come in a wide range of colors, patterns, and designs. Whatever you
People didn't always use plastic wrap in their kitchens and in order to keep their food clean and fresh, they used cloth wrapped in beeswax instead. You can make them in any size you want and they'll stick to your bowl using just the heat from your fingers. Neat, right?
Our Pick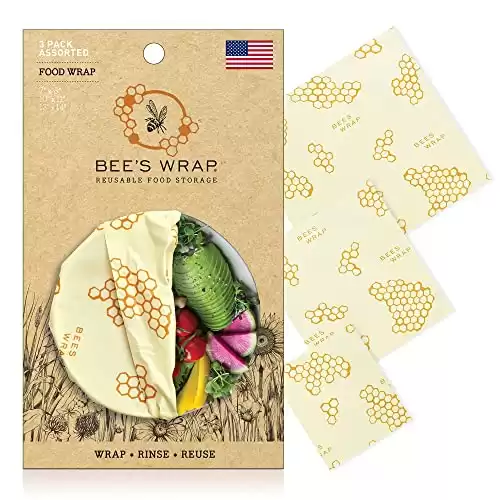 Reusable Beeswax Food Wraps - Assorted Sizes 3 Pack
A fresh take on food storage; uniquely designed reusable beeswax food wraps that eliminate single-use plastic and keep food fresh; from prepping meals and storing leftovers in the kitchen to packing lunches and snacks on the go.
Buy on Amazon
We earn a commission if you make a purchase, at no additional cost to you.
12/01/2022 11:44 am GMT
These beeswax wraps are really easy to make and not only do you save money because you don't need to keep buying plastic wrap, you'll also be helping the environment!
Making things by yourself helps you ensure that what you make is durable and perfectly fits your needs. If people started to make more and buy less, we won't have to have to produce so much to the point of running out of our natural resources and it would lessen our pollution problem, too.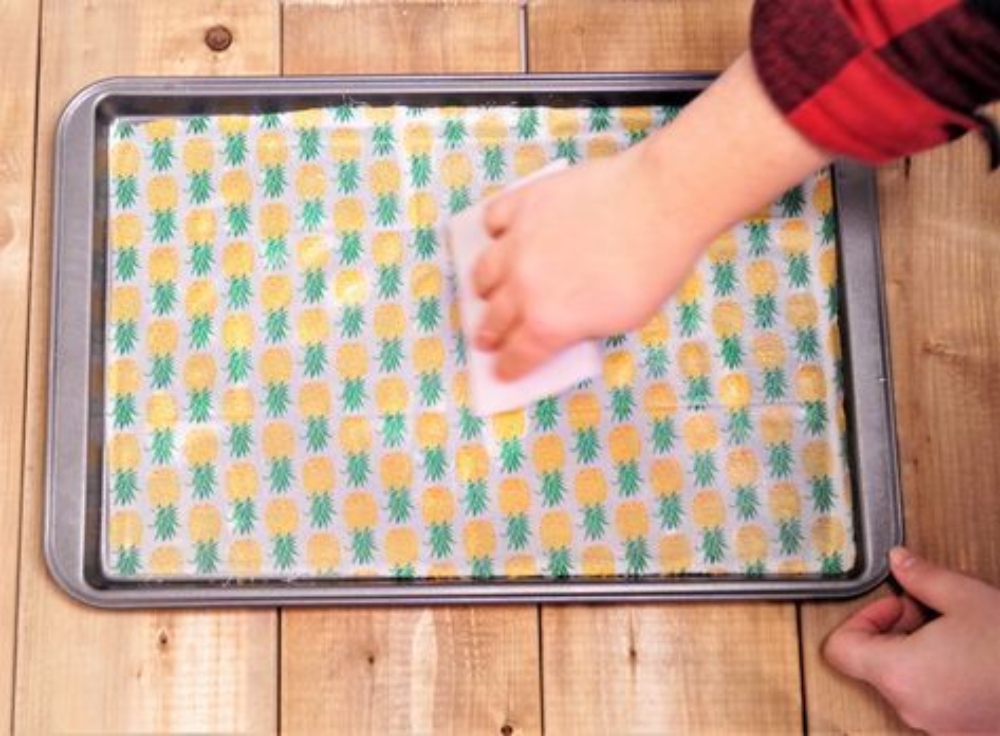 Excited to make and use your own beeswax wraps in the kitchen?
You'll need these materials…
scraps of 100% cotton fabric (some good sizes for the wraps are 7 x 7″, 10 x 10″ and 13 x 13″)
beeswax (or beeswax pellets)
Jojoba oil
old towel
parchment paper
And these tools…
iron
pinking shears
ruler
pencil
Click on any image to start the lightbox display. Use your Esc key to close the lightbox. 😎
Watch the video below to learn how to make this project yourself!
In conclusion, these beeswax wraps are a great alternative to plastic wraps. They're made from organic beeswax, organic jojoba oil, organic coconut oil, and tree resin. They're durable, washable, and reusable. Say goodbye to plastic wrap!
While you're here, check out How to Turn Plastic Bags into a Basket for more fun recycling ideas.