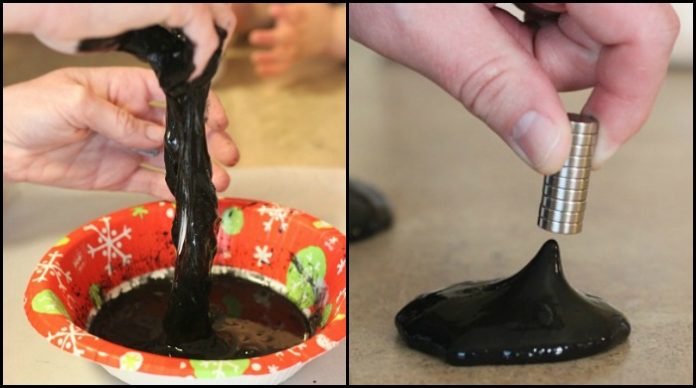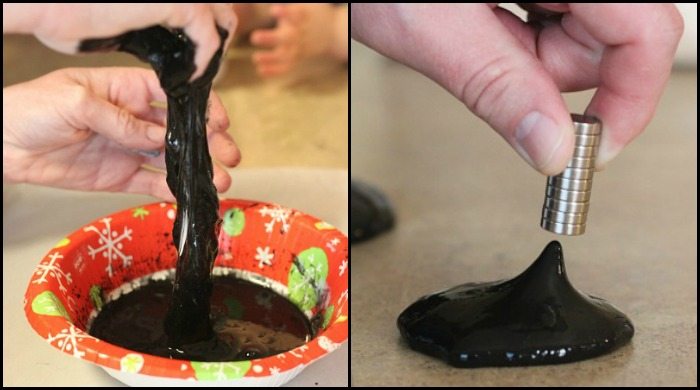 A slime is a very entertaining toy to play with on its own. You can squish it, stretch it and watch it make weird shapes as you throw or hold it up. Add the magnetic feature to it and you have something that's even more awesome!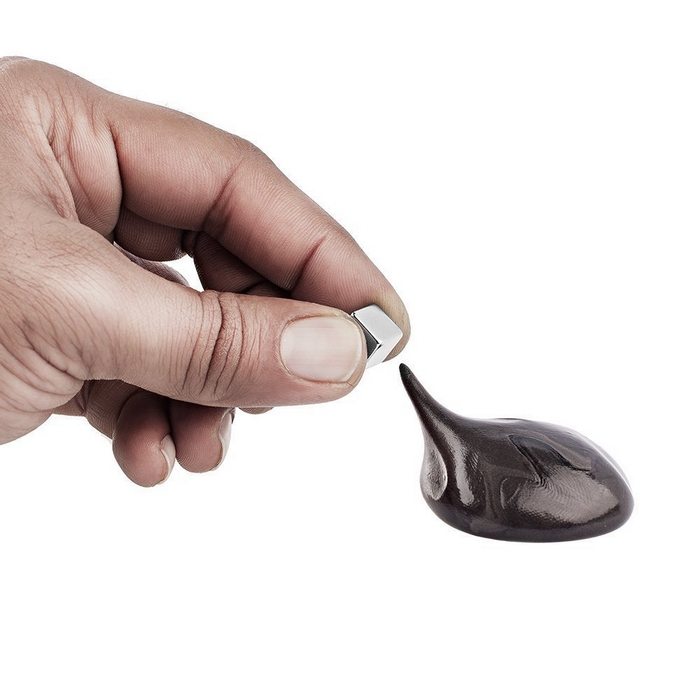 Yes – it may sound too cool to be true, but magnetic slimes do really work and you can easily make one yourself. The kids can definitely join in this fun activity too!
Now this project is a little messy to do. Although the slime is easy to wipe out don't forget to use old newspapers or plastic covers to protect surfaces you don't want to risk getting stained.
Doing this project with kids? Make sure the curious little ones don't eat the slime! Also, iron oxide powder is not good to breathe in. So make sure to read the complete tutorial we've linked for you below our album and follow instructions properly for a fun and successful DIY magnetic slime project with them!
You'll need these materials:
Liquid Starch
Elmer's Glue
Iron Oxide Powder
Disposable Bowls and Craft Sticks
Neodymium (Rare Earth) Magnet
Click on any image to start lightbox display. Use your Esc key to close the lightbox.

You can get step-by-step instructions from Sarah over at Frugal Fun 4 Boys and Girls…