The hardest part of this project is finding an appropriate rock. Look for rocks that are flat and smooth enough that you'll be able to drill safely into them.
If you want to update the look of a room in your house, it helps to pay great attention to detail. Why go with typical home decors when you can have unique ones? If you're worried it might cost you a fortune, think again. Fun, quirky pieces should not be overly expensive. You can easily DIY your own.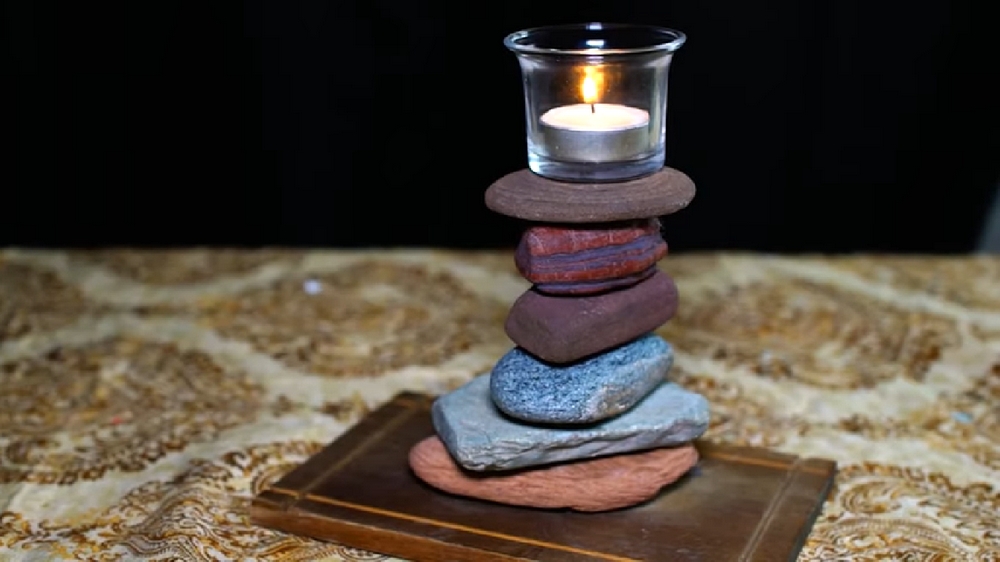 Do away with boring pieces such as typical candle holders. This project will show you how you can make your own statement piece – a candle holder made out of rocks. It's an inexpensive way to create something unique that's both useful and visually appealing.
Choose rocks with flat surfaces. Go with rocks of different colors, too for aesthetics. You can make several of these candle holders and put them up on display. These would also be good as a housewarming present, or even during Christmas. You can even paint on the rocks if you want.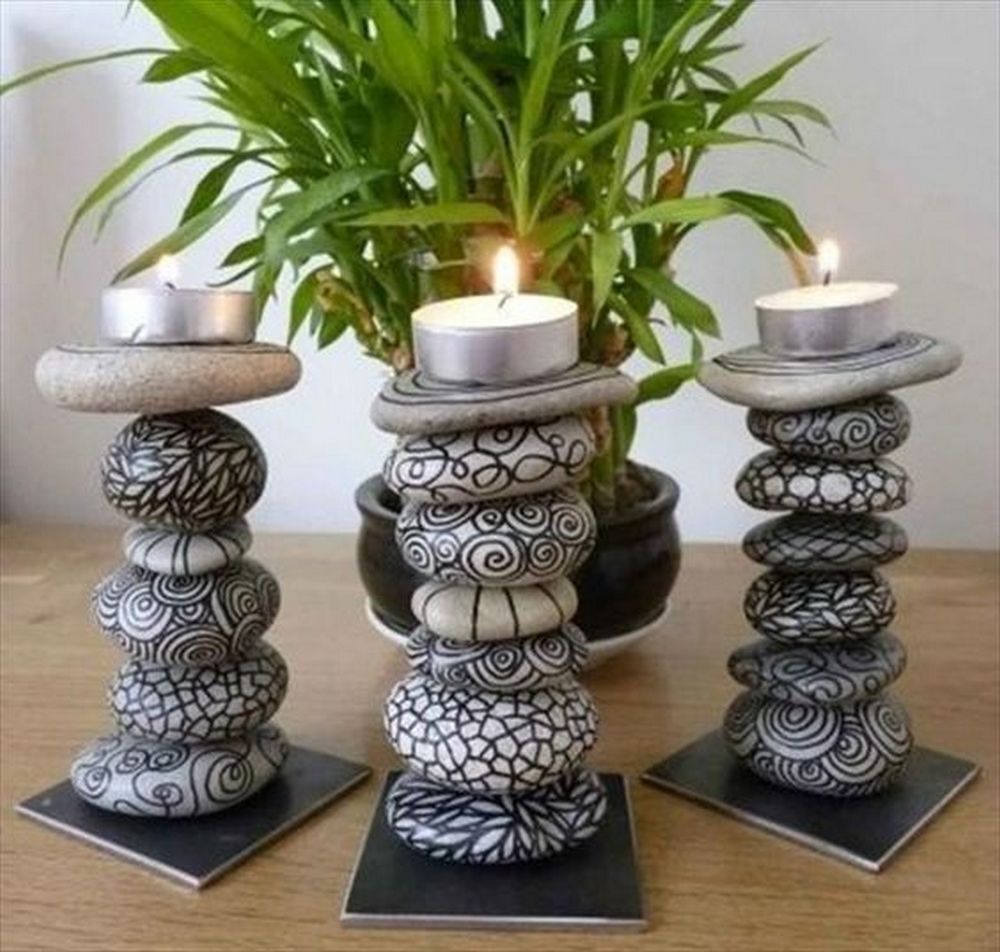 Materials:
Plank of wood
Rocks
Hot glue
Candle holder
Tealight candle
Tools:
Rock candle holder design ideas
Click on any image to start the lightbox display. Use your Esc key to close the lightbox.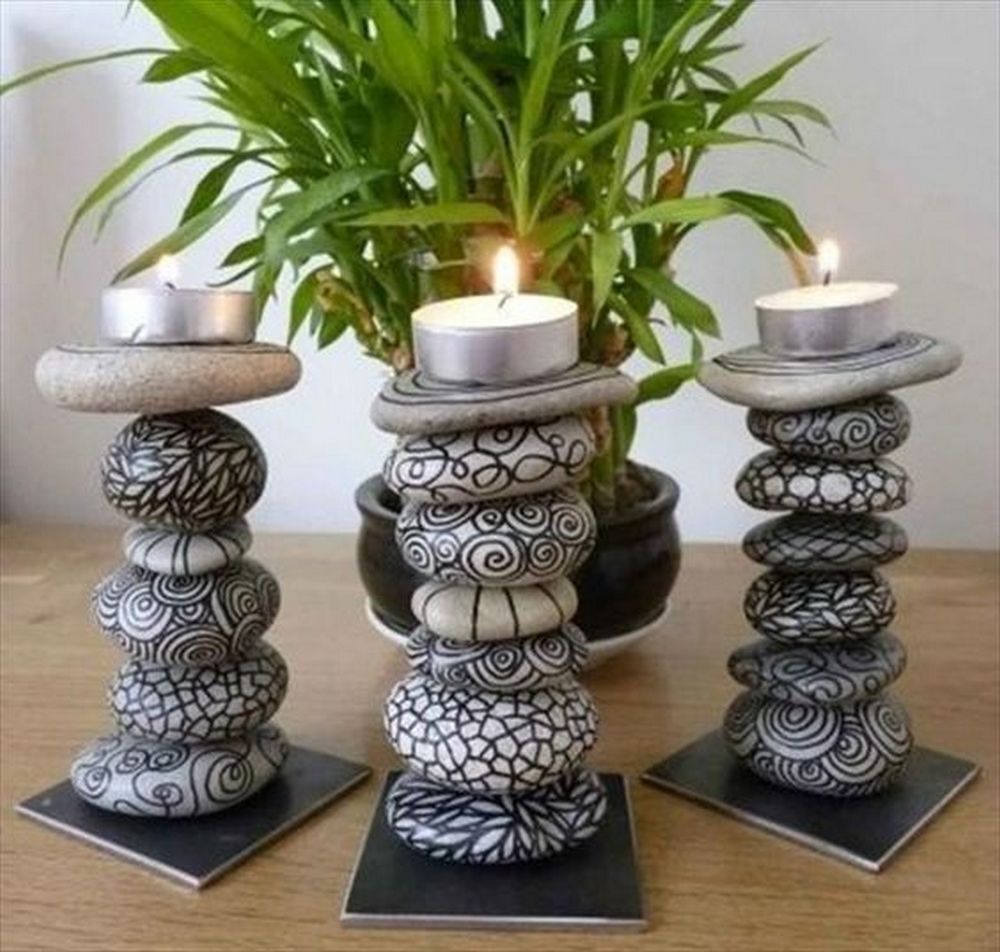 Watch the video below and learn how to make a rock candle holder.
In brief, home made candles are inexpensive, easy to make and look beautiful.
While you're here, you might want to also know how to make concrete balloon candle holder too!