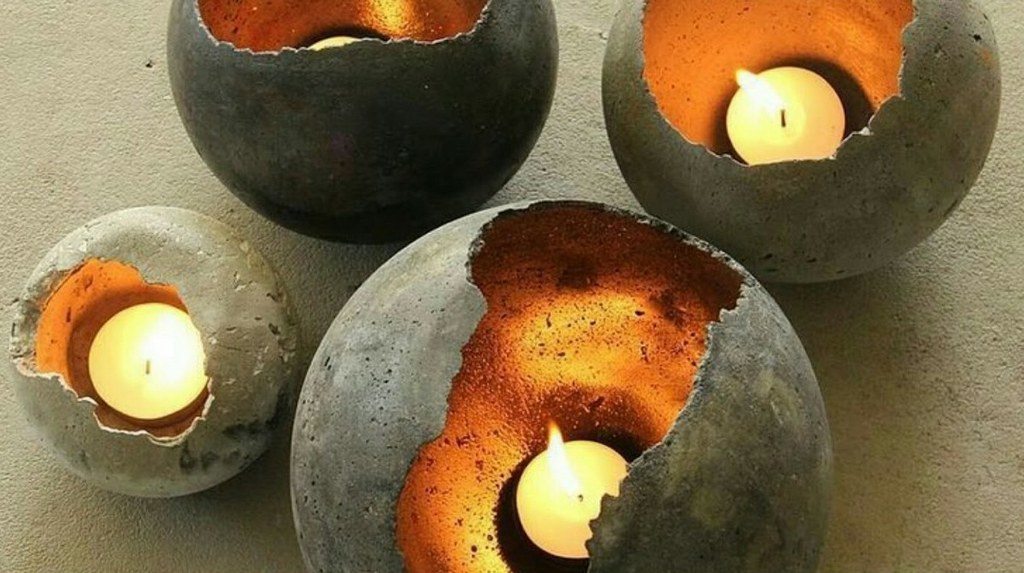 If you're into candles like most people, you'll find this DIY project very interesting. Made out of concrete, this candle holder has a rugged yet charming appeal to it. You can easily place several of them anywhere you want to.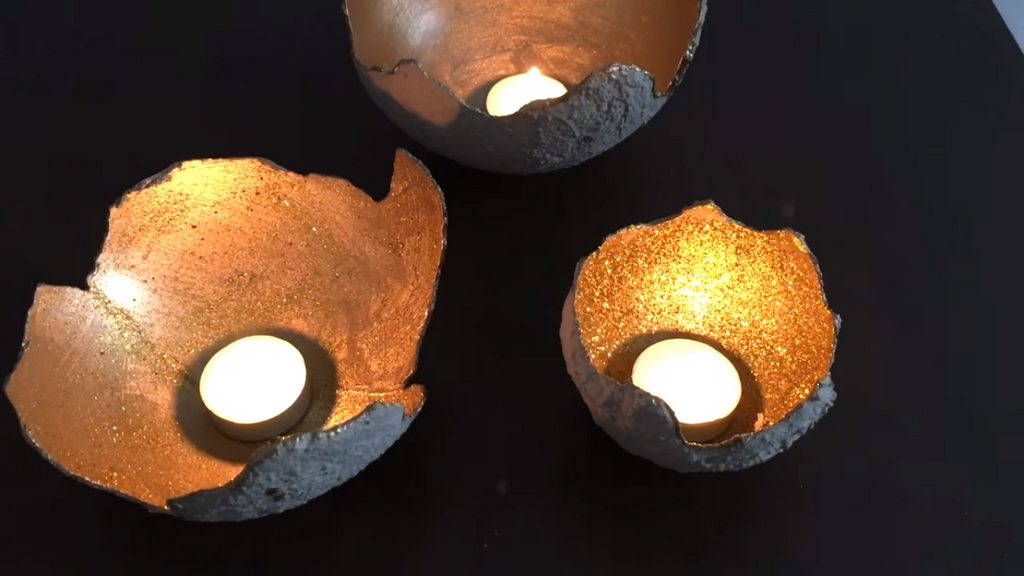 I imagine these would look good beside your tub. Light some scented candles and indulge in a relaxing bubble bath to ease the stress away. Or perhaps, line your pathway with these, put in some tea light candles, and light 'em up during an outdoor dinner party. They'd look like glowing orbs. So whether it's indoors or outdoors, these candle holders are a sure hit.
A balloon is used as a mould to achieve that half-circular shape. And because it's free-wheeling, no two candle holders usually come out the same. The variety adds an element of surprise to this fun project.
Materials:
Concrete
Balloons
Recycled/disposable cups
Tape
Gloves
Paint (your choice of color)
Tea lights
Tools:
Face mask
Eye protection
Paint brush
These candle holders are perfect for you and your friends. Place them inside cute little boxes and give them away as gifts. The receiver will surely appreciate your thoughtfulness.
Click on any image to start lightbox display. Use your Esc key to close the lightbox.
You can get step-by-step instructions here…
Here's a quick video…