This is a very, very easy and useful project that you ought to try.
Wine is always a good idea. Whether you've had a rough day at work or you just got promoted, drinking wine seems to be the best choice.
Since this has been a favorite go-to drink for quite a while now, it's no longer a surprise when the majority of us have too many empty wine bottles at home. Some of which we recycle or upcycle.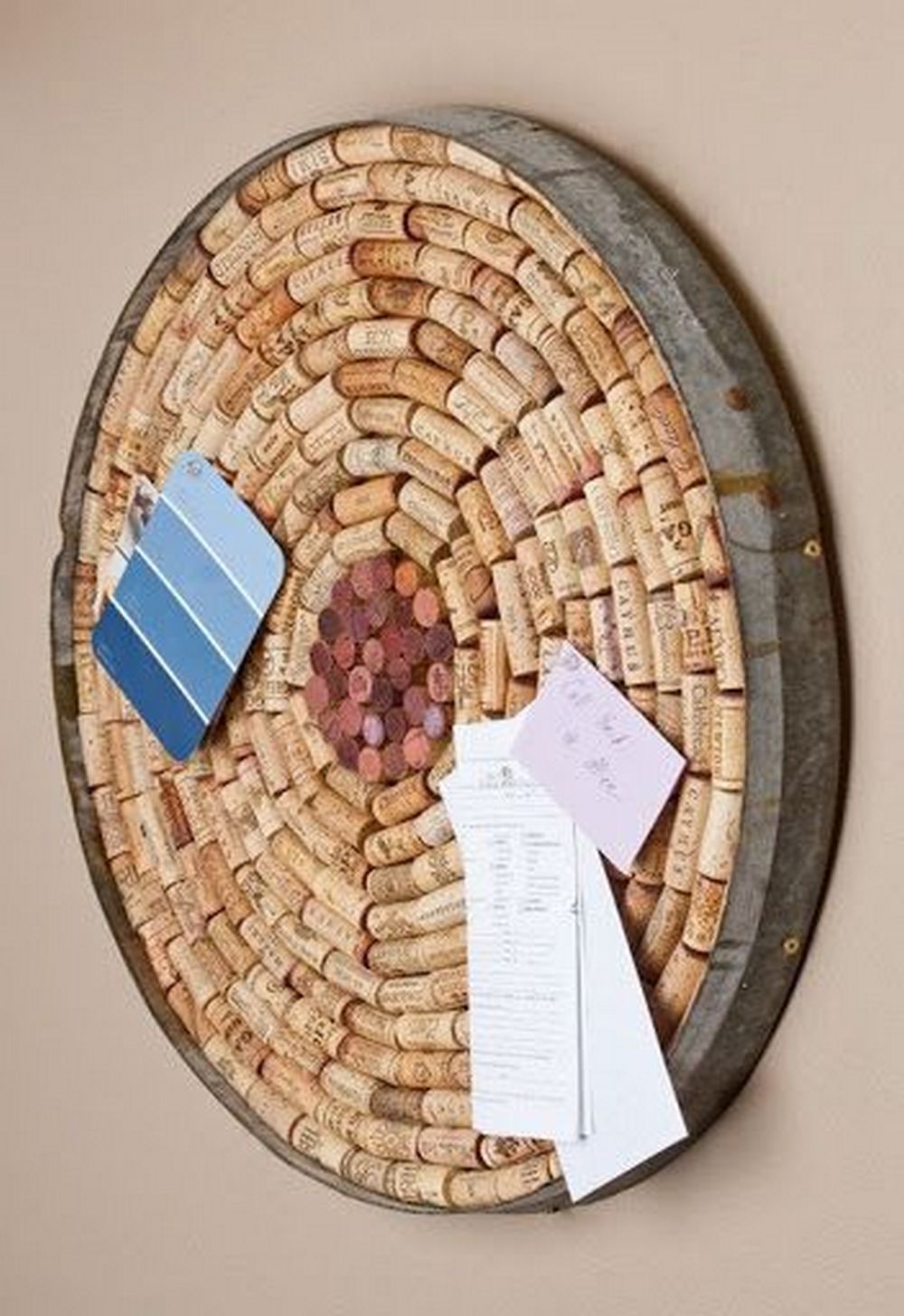 This DIY wine corkboard would be a great gift for family and friends.
However, wine bottles also have corks on them. If you're wondering what to do with them, we've got good news for you. In this easy DIY project, you can make a board out of wine corks. It's simple, easy to make, and very functional. You can even give this away as gifts!
If you love wine, then you'll love these fascinating wine corkboards! They'll inspire you to create your own unique corkboard display.

Wine corks are the perfect material for creating beautiful and unique corkboards. You can use them to create any design you can imagine. And they're a great way to recycle those wine corks you have laying around.

So if you're looking for some inspiration, check out these fascinating wine corkboards. You'll be sure to find the perfect one for your home.
Fascinating wine corkboard designs.
Click on any image to start the lightbox display. Use your Esc key to close the lightbox.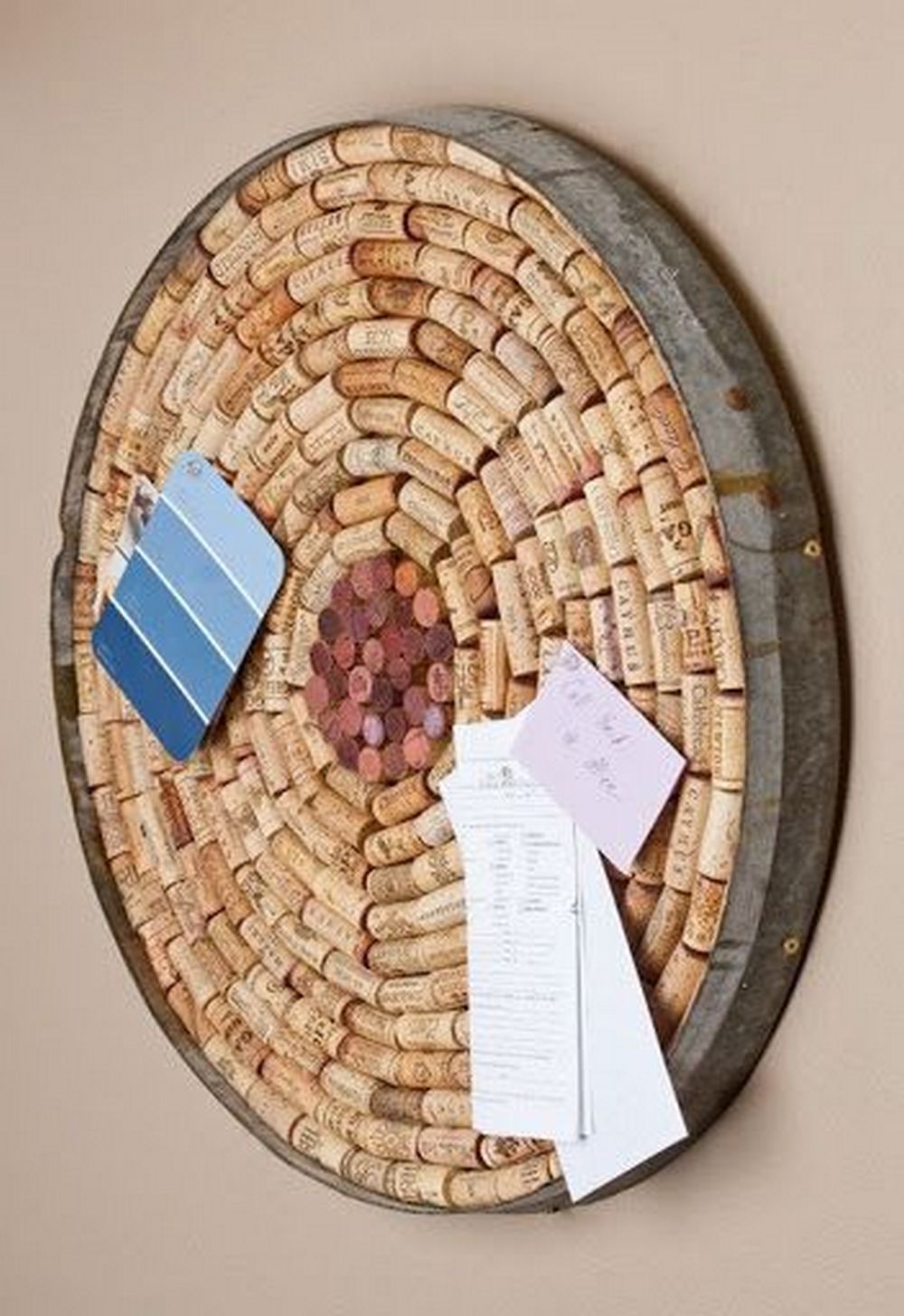 This can be a fun project to do with a group of friends. Here's what you'll need:
Materials:
Wine corks

Hot glue sticks

Frame without a glass
Tools:
Hot glue gun

Sharp serrated knife

Ruler

Pencil
Now that you have your materials, let's get started!
How to make your own wine corkboard
Not only is this a fun weekend project, but it also makes for a great conversation piece.
It's easy to do, and you can customize it to match your home décor. Here's how you can make your own wine corkboard in just a few easy steps:
1. Gather all your wine corks
Gather all your wine corks – this is the fun part! You can ask your friends and family to save them for you or collect them from your own wine-drinking adventures.
Make sure all your wine corks are clean and dry
2. Prepare the frame
Prepare the frame – you can use an old picture frame or pick up a cheap one from a thrift store. Just make sure it's big enough to fit all your wine corks.
3. Arrange the wine corks on the frame
Arrange the wine corks on the frame – this is the creative part! You can arrange them in a pattern, or just randomly. Get creative and have fun with it!
4. Glue the wine corks
Now that you've got your masterpiece all put together, it's time to let the glue dry so your new artwork can go up on the wall. Just be patient and let it dry thoroughly before attempting to hang it – otherwise, you might end up with a big mess on your hands. But once it's all set, enjoy your handiwork and the compliments you're sure to receive from your guests! They'll be amazed at how you were able to transform your space into something so beautiful and inviting.
Here's quick a video tutorial from Haley Stone:
If you liked this project, you might also like to view the DIY Cork Stamps…