This pencil roll is the proper way to organize colored pens, pencils, crayons, or even make-up brushes!
I'm pretty sure most parents can relate to my predicament. My young kids have a lot of art supplies that they bring to school. Every day, without fail, they come home with their coloring materials in complete disarray. At the end of every month, I end up having to buy a new set because their supplies are dwindling.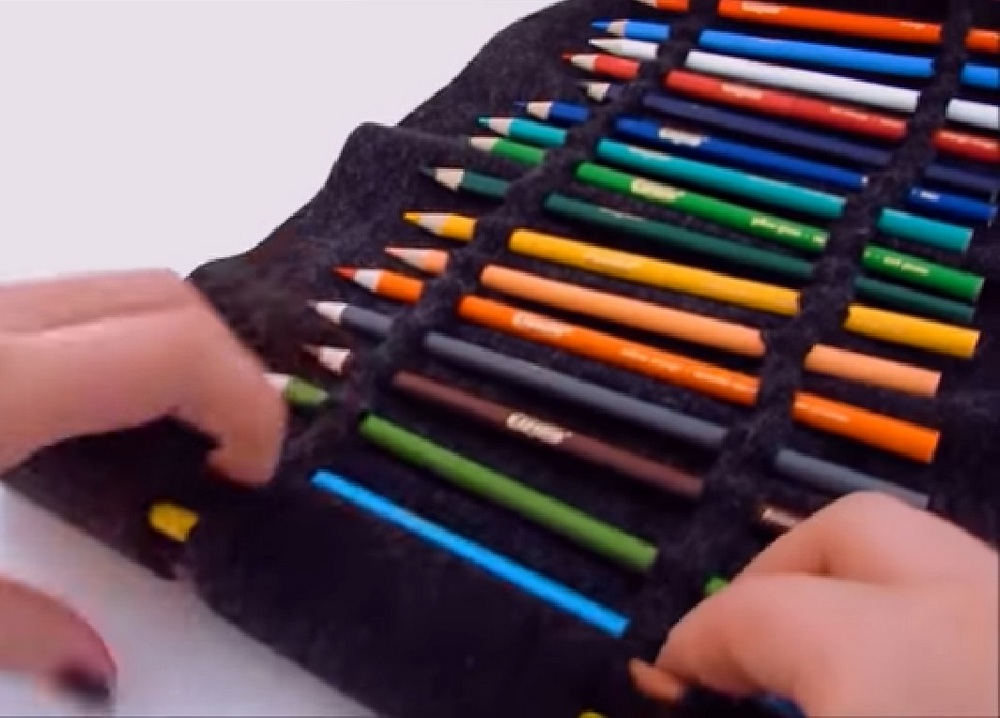 I realized that the fault is not entirely theirs. Because their colored pens and pencils are just kept in their respective boxes, the boxes disintegrate easily. I should have provided better storage.
Say goodbye to messy art supplies!
Our Pick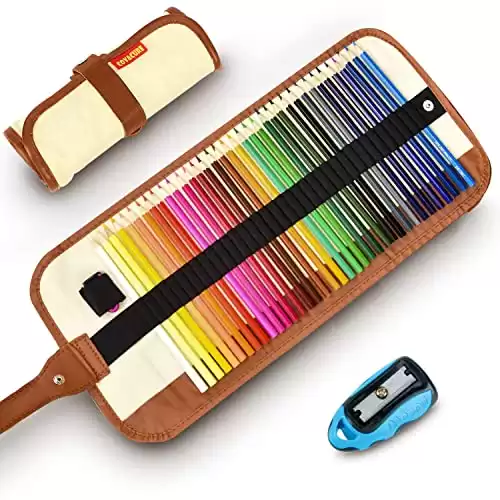 Here's a selection of fun and colorful DIY no-sew colored pencil roll designs that will inspire you to create your own!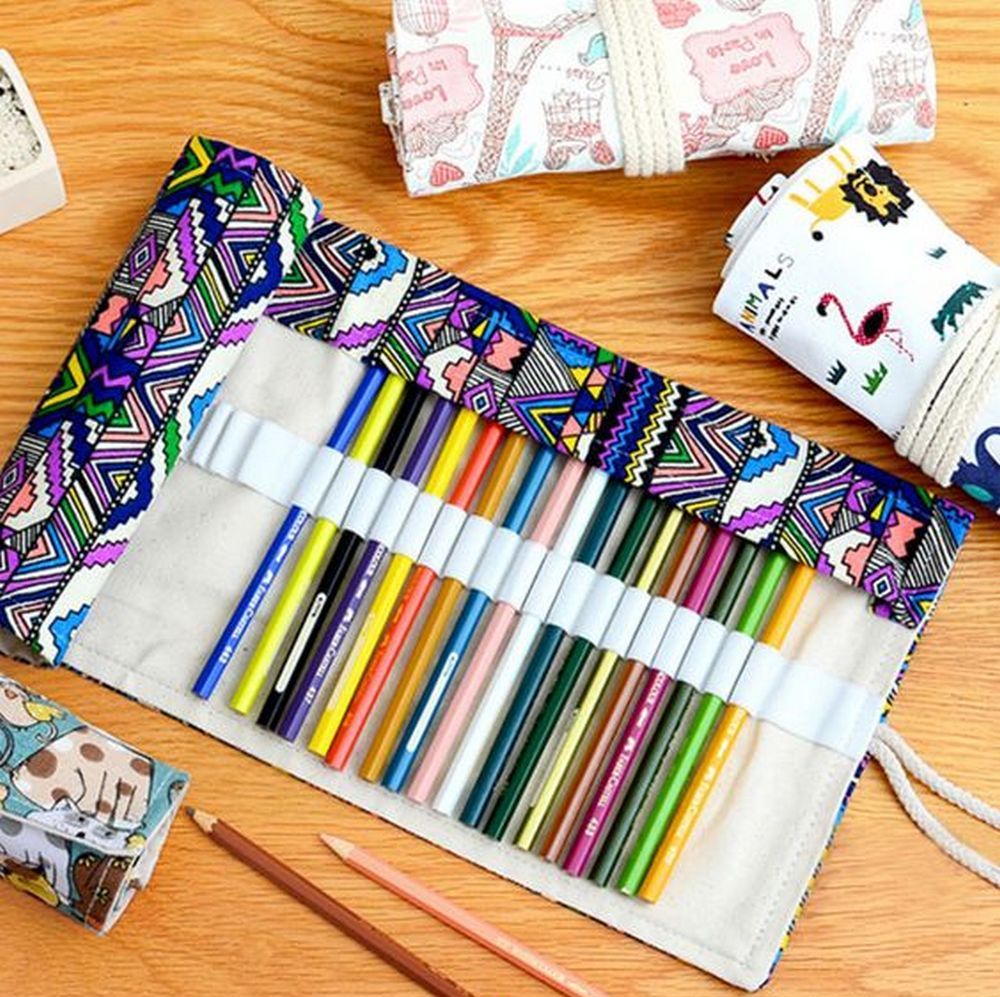 These easy-to-make pencil rolls are perfect for keeping your coloring pencils organized and tidy, and they make a great gift for any budding artist or crafter. With a little imagination and some basic sewing skills, you can create a one-of-a-kind pencil roll that is sure to brighten up anyone's day. So get creative and have fun!
Colorful DIY no-sew colored pencil roll designs
Click on any image to start the lightbox display. Use your Esc key to close the lightbox.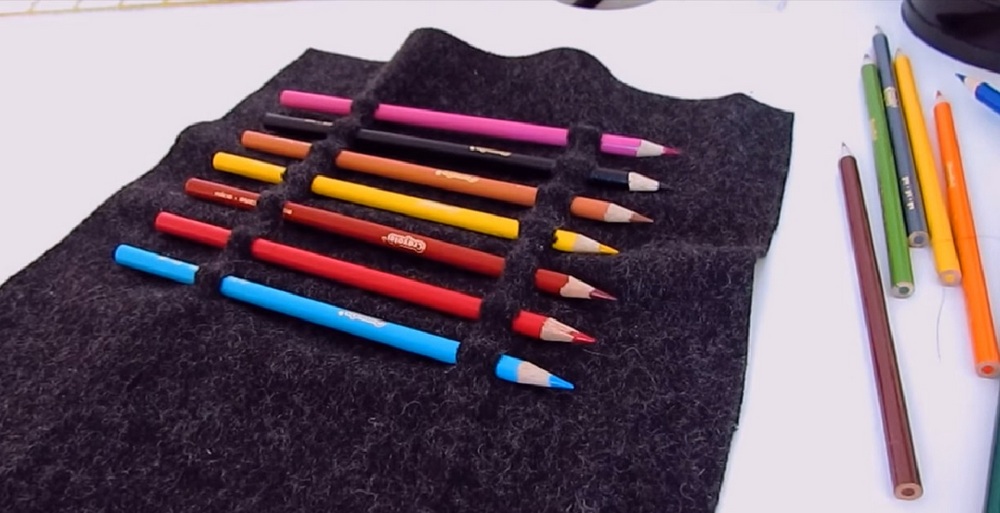 I'm sharing with you a great DIY project: a no-sew colored pencil roll. The materials needed to make one are inexpensive. Plus, those with no sewing skills can easily make one. This is basically a mother's dream project come true.
Materials:
Tools:
Scissors

X-Acto knife

Ruler

Marker
How to make a DIY no-sew colored pencil roll
Do you have a bunch of loose colored pencils that need organizing? You can make a DIY no-sew colored pencil roll to store them in an easy and stylish way.
With just a few simple supplies and a little bit of time, you can create this fun and functional pencil holder. So grab your supplies and get started!
Just follow these simple steps and you will have your own no-sew colored pencil roll in no time!
1. Prepare your wool felt
Prepare the wool felt by tracing your desired measurement. Make sure all your pencils will fit on your roll. Once the pattern is done, carefully cut the wool felt using the X-acto knife.
2. Make the slits
Make slits in the fabric by folding them according to the marks.
3. Make some holes
Make a small hole at one end of the roll. This is where you will insert your colored pencils.
4. Add a closure
Finally, sew a long string to close the colored pencil roll. By doing this, you'll create a safe and secure way to keep your colored pencils organized and in one place. Plus, it'll be much easier to grab and go when you're on the go!
Once all of your pencils are inserted, you can start rolling the paper until it's tight.
And that's it! You're done with your DIY no-sew colored pencil roll. This project is perfect for organizing your colored pencils, and it makes a great gift for any artist in your life.
Once you have your colored pencils on the roll, you can start drawing!
Thanks for following along, and we hope you enjoy your new pencil roll!
Here's the full video tutorial from Nancy Mac:
If you liked this project, you might also like to view the DIY Zippered Pencil Case From Soda Bottles…