There's been a call to minimize the use of plastic bags. While most stores have started using paper or eco-friendly bags, there is still a lot left in most homes. If you're one of them, here's a bit of good news for you. Instead of throwing them away, you can easily turn them into a basket.
These baskets may be used for different purposes, depending on how big you make them. There are basket plastic bags used as a hamper for soiled clothes. Others use them as shopping bags. You can also make small ones holding fruit and vegetables.
This is a DIY recycling project that hits several birds with one stone. First, it promotes effective recycling. Second, it gives you something that is both beautiful and functional. And lastly, it's good for the environment.
Get started on this project today and you'll have plenty you can give away as gifts.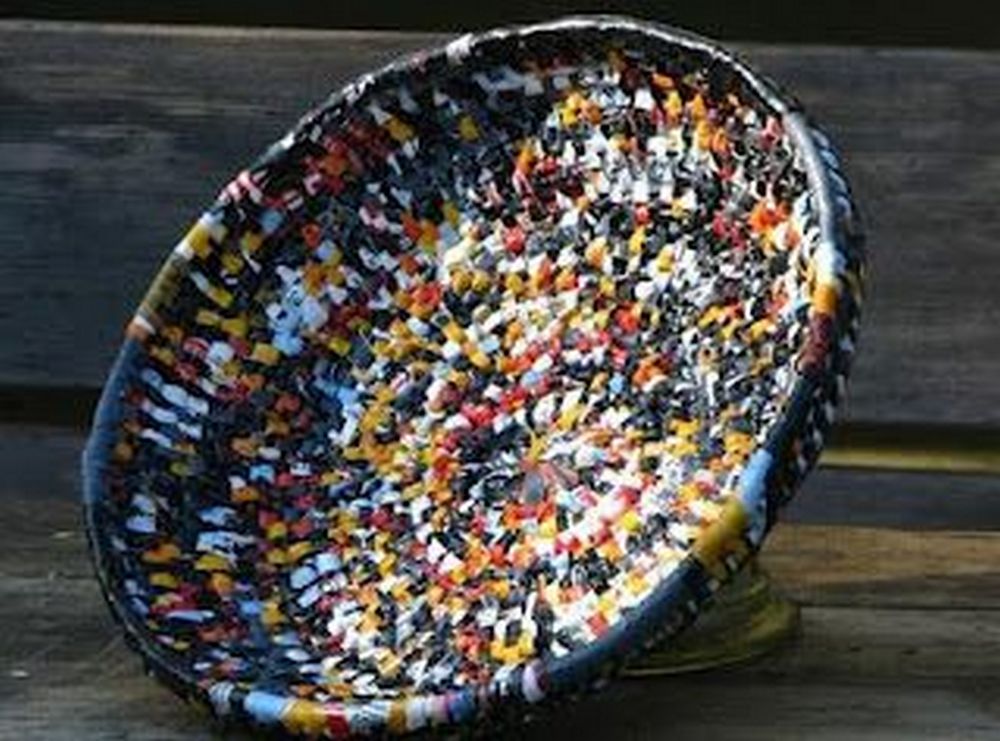 Materials:
white thread
plastic bags of all types
Tools:
sewing needles (sharp/heavy-duty ones work best)
a thimble
Plastic Bag Basket Design Ideas
Click on any image to start the lightbox display. Use your Esc key to close the lightbox.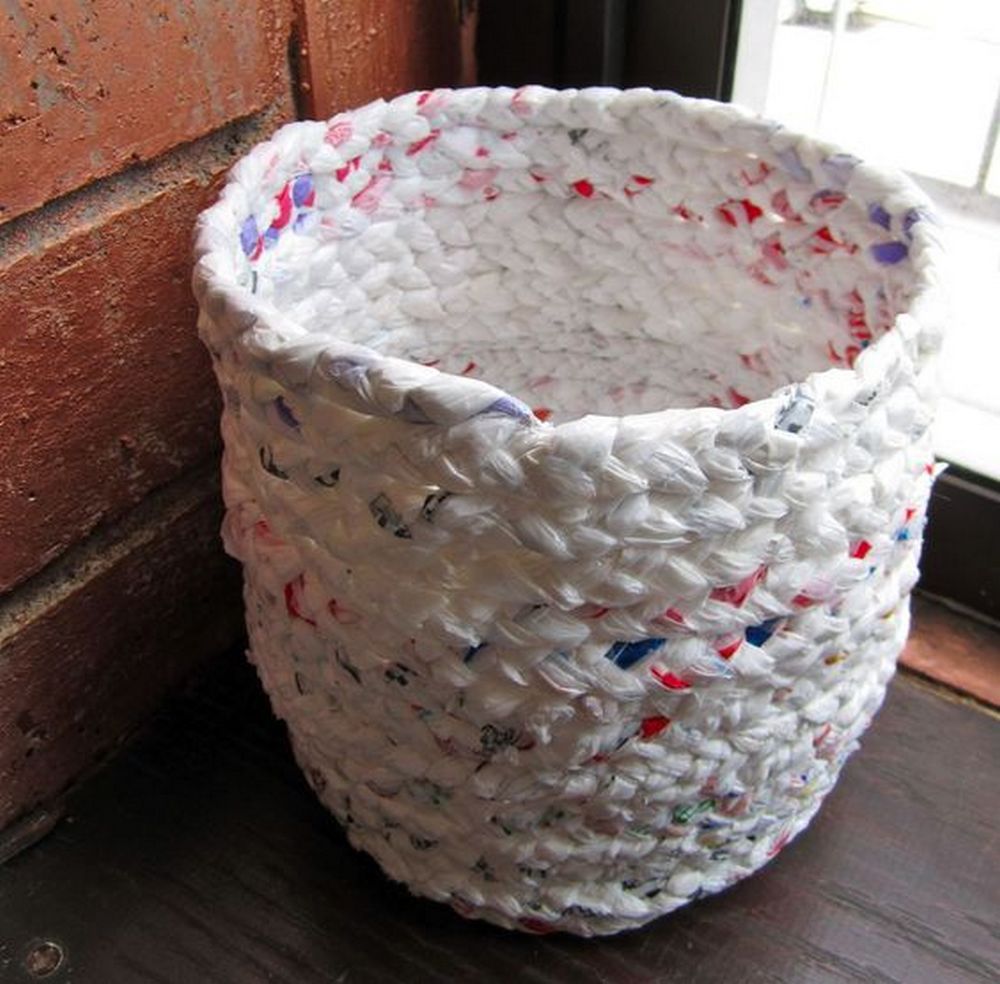 Learn how to turn plastic bags into a basket by watching the video below…