There are toys our children outgrow. You can give them away to friends with little kids or put them up for sale. But hold on to some plastic army men your son seems to have hundreds of. You can breathe new life into them and turn them into a bowl.
This project is very easy. If you already have plastic army men, you won't need to spend anything. However, if you don't have plastic army men, you can buy them online. It's inexpensive. The price ranges from $3-6, depending on where you buy them.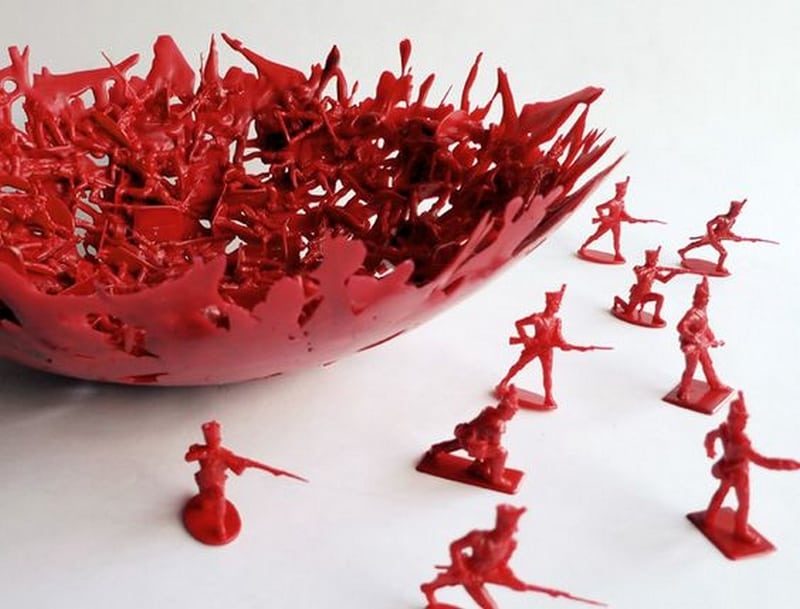 Before you proceed, here's a word of caution. Because you'll be melting plastic, work outdoors. Wear a protective mask so you don't inhale the fumes. And be careful not to touch the metal bowl during and right after work. Let it cool down first because it's extremely hot.
Needless to say, do not work with, or near, children. Keep them away. Remember, it's always safety first.
Materials:
Plastic army men
Metal bowl
Tools:
Heat gun
Face mask/protective face gear
Click on any image to start lightbox display. Use your Esc key to close the lightbox.
Thanks to ThreadBanger for this great project. You can get step-by-step instructions here…