We all need organizational help, no matter how small it is. You have to admit that the small things are often the ones that cause clutter. Sometimes, finding them can prove to be a challenge, too. It helps if you have someplace to keep those small things together. This way, you don't have to worry about either stepping on them or losing them altogether.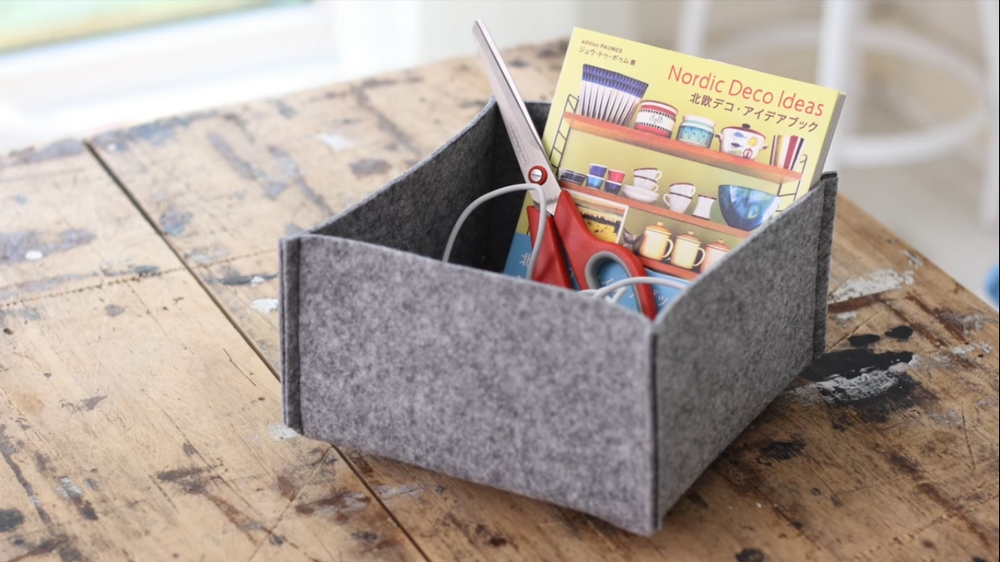 Having school-age children at home can sometimes be a mess. There are a lot of things strewn on the floor like crayons, pencils, craft buttons, and small toys. This felt basket that I saw on Pinterest really captured my attention. Finally, something that could help me organize the clutter at home.
So far, I have made five of these. I've lined them up against the wall inside my kids' rooms. I'm actually planning to make some more so I can give them out to other mothers who are in the same predicament as I used to be. This is very easy to make – and inexpensive, too!
Our Pick
Collapsible Storage Felt Basket
The storage bin is made of felt polyester, soft yet sturdy enough to stand up on its own. Durable and high-quality material makes this storage basket last a good long time.
Buy on Amazon
We earn a commission if you make a purchase, at no additional cost to you.
12/01/2022 04:38 am GMT
Whether you're looking for a new place to store your yarn or you're just in need of some fresh DIY inspiration, these portable felt basket designs are sure to do the trick! Not only are they easy and fun to make, but they're also super stylish and versatile – perfect for holding everything from yarn and knitting needles to makeup and hair accessories.
So what are you waiting for? Grab some felt and get started on your very own felt basket today! You'll be glad you did.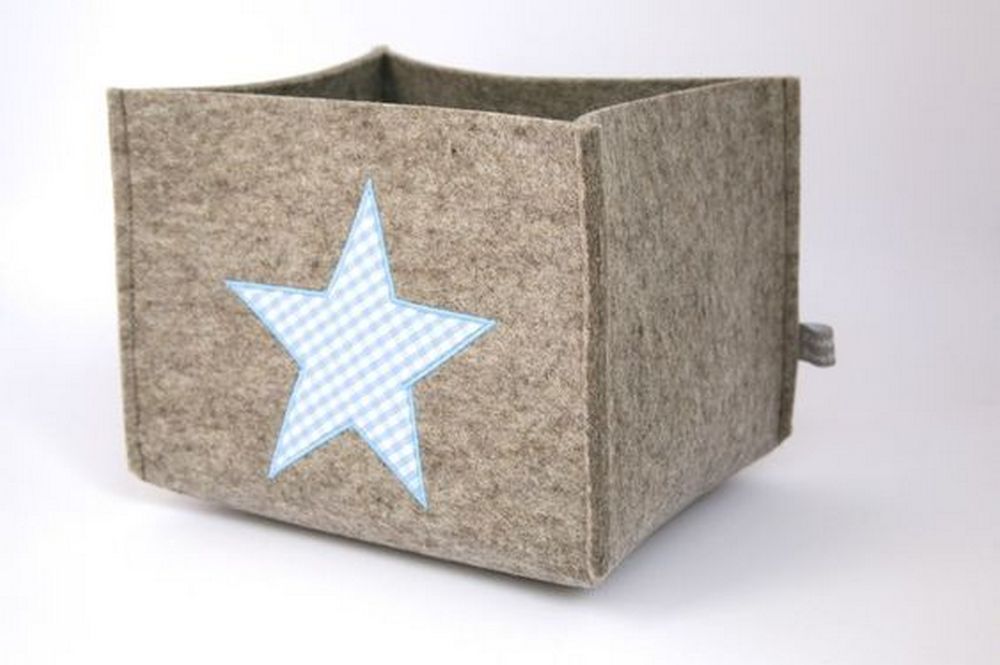 Portable DIY felt basket design ideas
Click on any image to start the lightbox display. Use your Esc key to close the lightbox.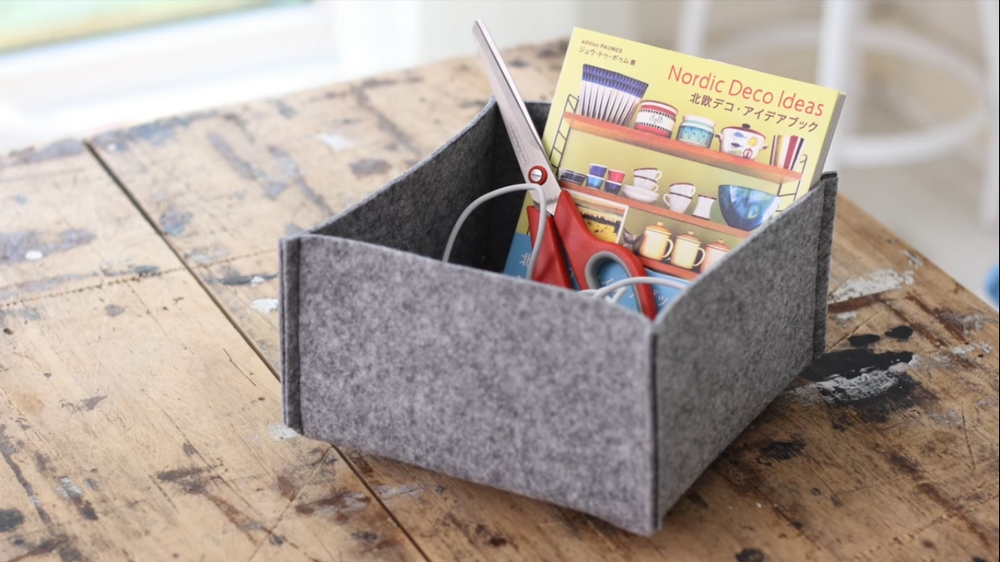 Making your own felt basket is a fun and easy project that you can do at home with just a few simple materials. To make your own felt basket, you will need:
Materials:
Tools:
Sewing machine/needle and thread
Scissor
Ruler
Pen
How to make a DIY felt basket
Making a DIY felt basket is a great way to add some extra storage to your home without spending a lot of money. Felt is a great material to work with because it doesn't fray and is easy to manipulate. Plus, it comes in a variety of colors so you can find the perfect shade to match your home décor. Here's how you can make your own:
1. Draw a pattern
Determine the size of your felt basket, then trace a pattern.
Before you begin tracing your pattern for your felt basket, you'll need to determine the size of the basket you'd like to make. To do this, you can measure the circumference of the object you'll be storing in the basket, or you can use a ruler or tape measure to estimate the size. Once you have the measurements, trace your pattern onto the thick felt. You can use a pencil or pen to trace the pattern, but be sure to make the lines as dark as possible so they'll be easy to see when you're cutting out the fabric.
2. Cut the felt
Cut the sides of the felt outside the pattern, using scissors or a rotary cutter. Be sure to cut along the lines of the pattern so that your final product is the correct size and shape.
3. Fold the felt
Fold the felt according to the pattern
4. Sew the sides
Sew around the edge of the felt, using a sewing machine. If you're not confident using a sewing machine, you can hand-sew the felt instead. Just be sure to use a strong thread so that the felt doesn't come undone. You can also add a strong hold glue on the sides. This will help keep the felt together and make it more durable.
There you have it! Your very own felt storage basket! This stylish and sturdy basket is perfect for storing all sorts of things, from blankets and pillows to toys and games. It's also great for keeping your home tidy and organized. Thanks for following along, and congratulations on your beautiful new basket!
If you want to start making your own felt basket, you can watch this video tutorial:
If you liked this project, you might also like to view the DIY denim fabric baskets…