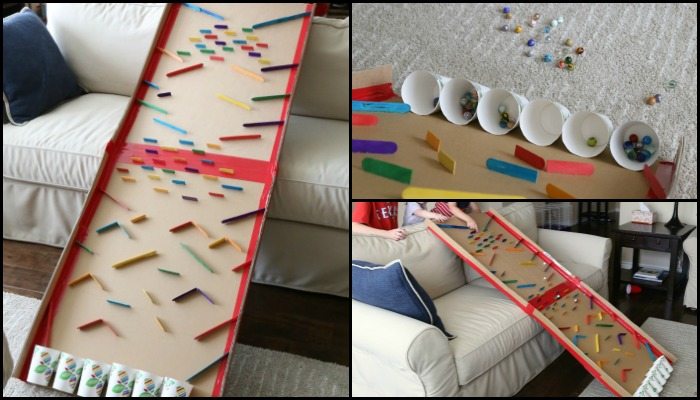 Kids always want something new to do! The early years of a child's life are extremely important. The child is growing and developing, learning new things every day. You can help your child grow and develop to the fullest by keeping him or her busy!
If you've got a little one that seems to be bored with his or her "old" toys, then this cardboard project might interest you…
Our Pick
Race to the Finish Marble Run Blocks, Multicolor
Use the building ideas from the included instructions or your own imagination and engineering vision to build different marble rollercoaster constructions with this Vertigo wooden building set.
Buy on Amazon
We earn a commission if you make a purchase, at no additional cost to you.
08/18/2022 06:54 pm GMT
A marble run is a simple yet, fun game that even adults can find entertaining.
It's simply a long cardboard sheet, with strips of the same material attached to the sides that prevent the marbles from rolling off. Craft sticks were positioned on the cardboard using hot glue. Now to keep the marbles from scattering all over the place, paper cups were glued at the end of the marble run. The rims were cut off first so that the marbles can easily roll into the cups.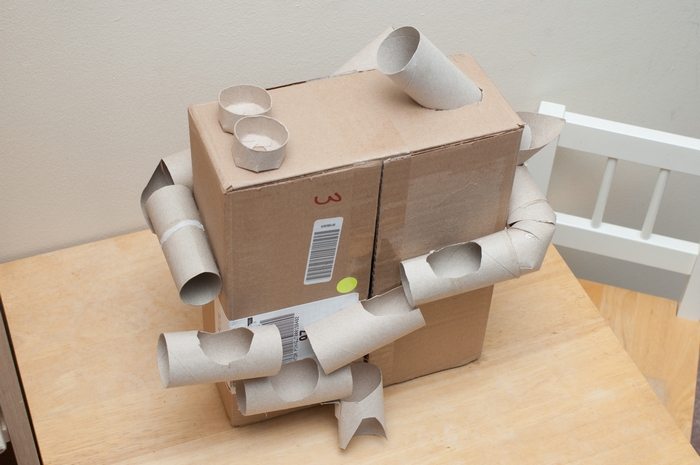 You can let the kids build one themselves, with help/supervision with using the hot glue gun. It's a great project to involve them in since it can serve as an engineering challenge for them – how they can position the sticks so that it takes the path they want the marbles to go!
Now to make this game even more interesting, add the competition factor! Use solid-colored marbles so that all participants have the same number of marbles, but with each having his or her own color designation. Then assign point values to every cup. Participants can then send their marbles down the track. At the end of the game, points will be added depending on where their marbles end up, and the person who gets the highest total wins!
Who says we need to spend on expensive toys to keep the kids entertained? ;)
You'll need these materials:
Cardboard
Craft Sticks
Paper Cups
Duct Tape
Hot Glue
Marbles
And this tool:
You can get step-by-step instructions from Sarah over at Frugal Fun For Boys and Girls!
Check out these other versions of a marble run…
Click on any image to start the lightbox display. Use your Esc key to close the lightbox.

Cardboard Tubes with Magnets on Refrigerator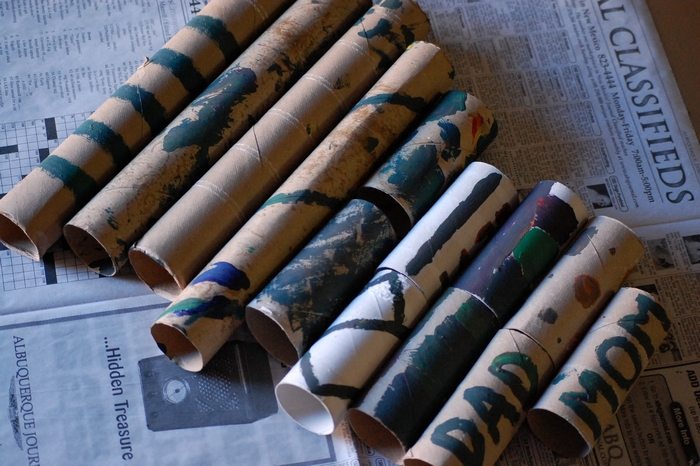 Cardboard Tubes and a Box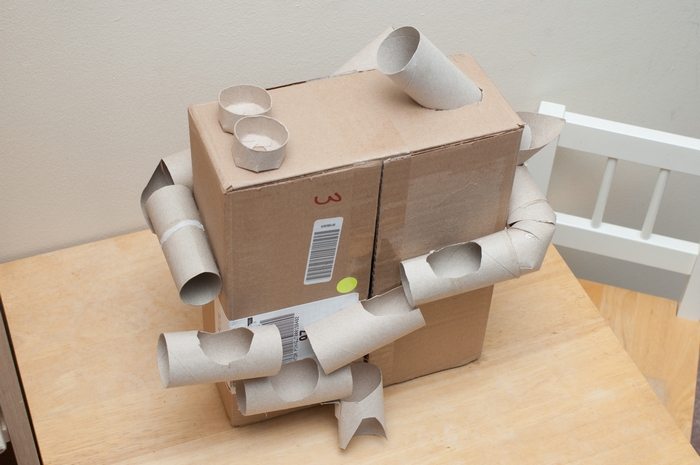 Cereal Box Marble Run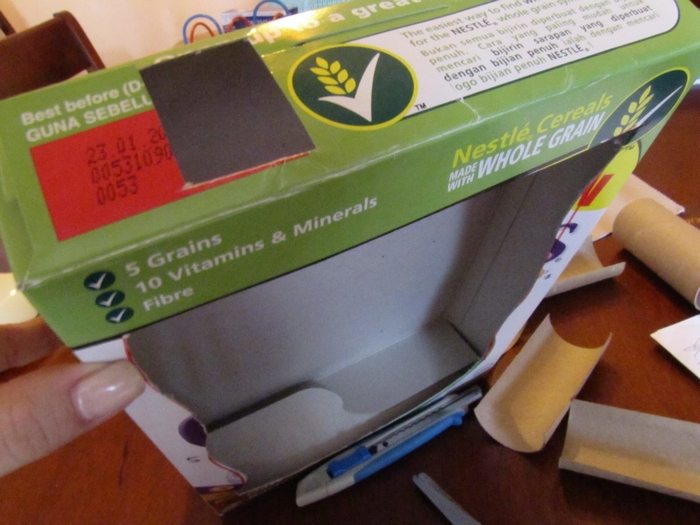 Paper Plate Marble Run