Carboard boxes easily pile up in our homes. Most of the time we reuse them as storage for other things or they head for the trash (or hopefully, recycling) bin. Sometimes they'll even get used as a protective cover for when we're doing messy DIY projects.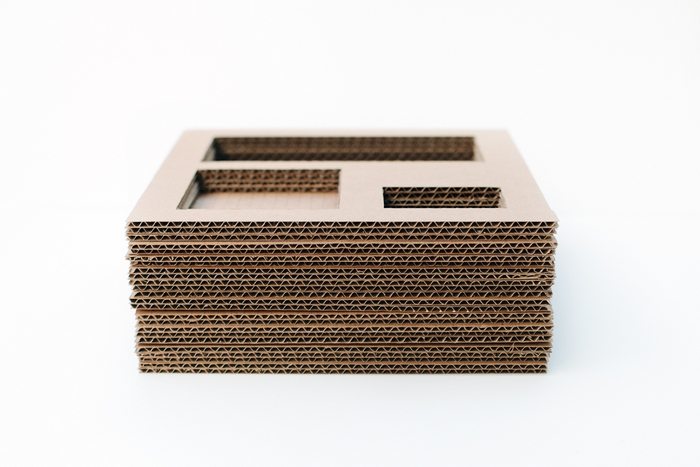 But there are also lots of beautiful things you can create with plain old cardboard. With these ideas, you won't look at cardboard the same way again. And we can't wait to gather enough of it to try all these DIY projects!
Click on any image to start lightbox display. Use your Esc key to close the lightbox.

Desktop Organizer from Design for Mankind
Sequin Letter Garland from A Beautiful Mess
Belted Totes from Brit+Co
Cardboard Handbound Notebook from robayre
Cardboard Hipster Frames from Photojojo
Moss Covered Letter
Tube Shelf by Tim Peet
Cardboard Lanterns from Handmade Charlotte 
Incredible Furniture Pieces from domingos tótora
Geometric Sculpture Frabjous by George W. Hart