These days, anyone can confidently attempt and master an array of creative crafts. All you really need to do is browse the web to find fresh inspiration!
How cute are these little potted cactus rocks? And not just cute but 100% maintenance-free…
Do you remember entrepreneurship day back in the third grade? Each third-grader had to create items to sell to students and faculty on market day. One classmate of mine sold pet rocks. I remember thinking the idea was so neat!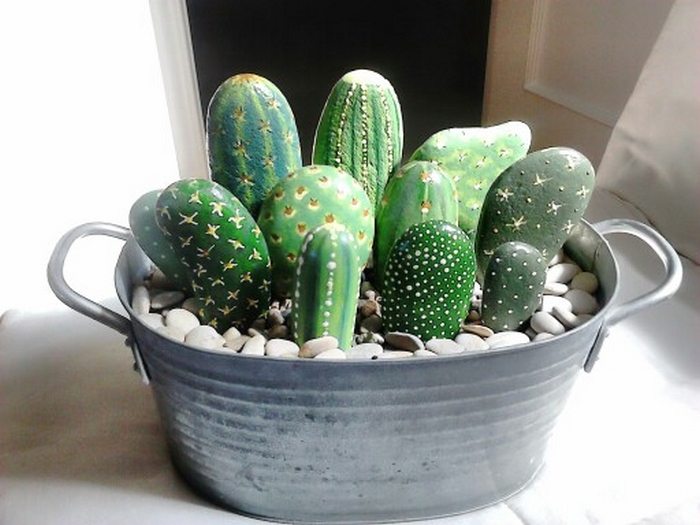 This project is just a little different. These are hand-painted cactus rocks. They're a fun and very attractive addition to your indoor plant decor!
Think of all the great combinations you can achieve. You can add accent to your indoor plant arrangements, devising arrangements that brim with texture and visual appeal.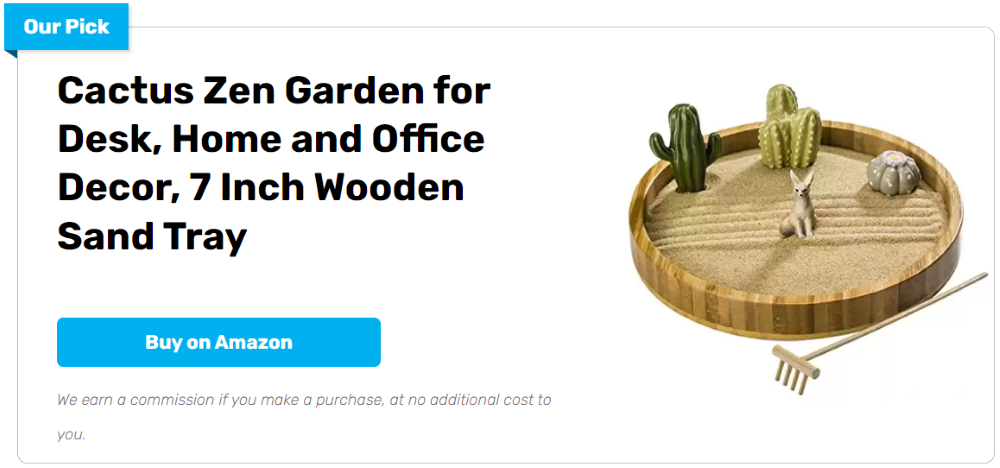 These cactus rocks are also absolutely perfect for those of us who don't have the proverbial 'green thumb', or have a habit of forgetting to water our indoor plants. These 'plants' don't need water or even sunlight to live. ;)
So if you're looking to add more green decorations at home, these cactus rocks would be great since you can put them even in areas that don't get natural light!
It's an easy, fun, and inexpensive project to do. You can simply source for rocks that are shaped like cacti around your area, and you can use any other container that will serve as the pot. Tubs and bowls are some of the alternatives used by creative people who've done the project. :)
And if you have artsy-crafty kids at home, they will surely enjoy helping you with this project. ;)
You'll need the following tools and materials to make a DIY cactus rock.
River Rocks
Mini Pots
Floral Moss
Craft Paint
Do you want this cute decor idea for your space? Be inspired by the examples we have for you in our gallery below!
Incredible DIY cactus rock designs
Click on any image to start the lightbox display. Use your Esc key to close the lightbox.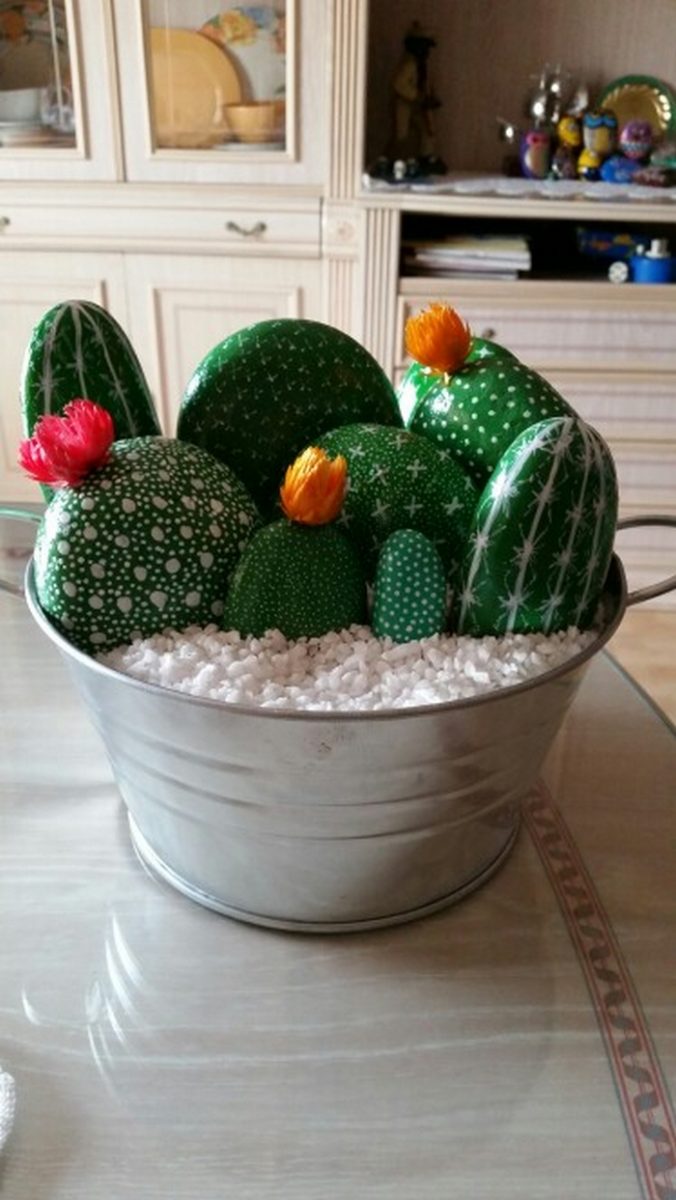 How to make DIY cactus rocks
It's so easy and simple. Just be creative and enjoy crafting! 😉
1. Clean your mini pots and river rocks.
2. Paint the pots with your desired colour.
3. Paint your rocks with green colour. Let it dry.
4. Add some cactus details to the rocks, using white paint and a thin brush. Let it dry.
5. Add some small rocks or sand and floral moss to the pot before adding the cactus-designed rocks.
6. Arrange the cactus-designed rocks on the pot and display them in your living room. 😎
Thanks to Storeeofmylife for this project. You can watch this video to get the full step-by-step instructions…
If you liked this project, you might also like to view DIY Paper Cactus…