It's the season for growing man-eating monster plants!
OK – so these plants may not be real but they are definitely the perfect plants to put in your pots for the Halloween! The more wild and menacing they look, the more fun it is for everyone who loves Halloween.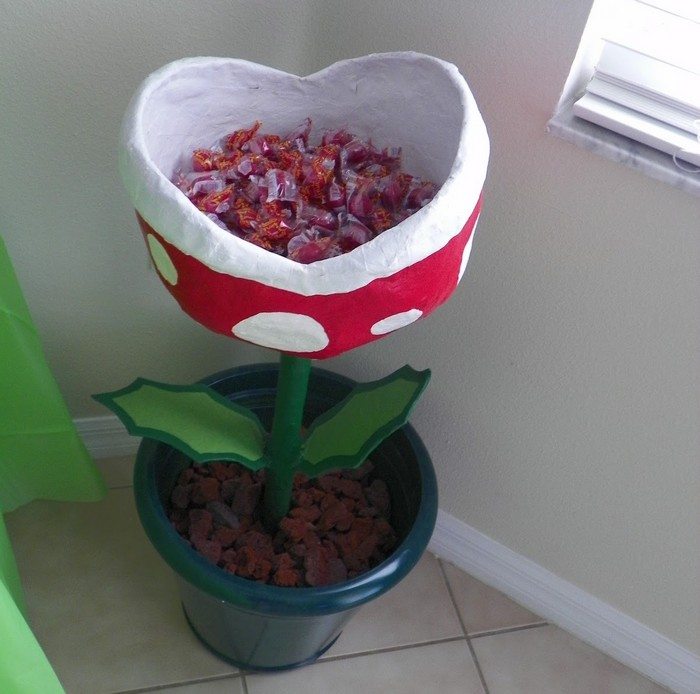 It's very easy to make and only takes about two hours to finish.
We also like that it is inexpensive since you recycle or repurpose the materials for it. You can use a chipped or cracked flower pot, and it would in fact look better that way! You can also use old toys to decorate it.
The stem used for this project is a simple tree branch that you can easily find in your yard or a park nearby. The thicker the branch, the better, because it will give the monster plant a really poisonous look.
Let your imagination run wild and design your very own man-eating monster plants! You can make several at various heights to make your Halloween garden decor look better!
Need inspiration? Check our gallery of monster plants below!
Is this going to be your next Halloween project?
Materials:
Tree Branch
Flower Pot
Spray Foam Insulation
Artificial Pumpkin
Green Spray Paint or Brush-on Paint
Faux Leaves
Decorative Items (Moss, Skeletons, Spiders, Bones, etc.)
Tools:
Hot Glue Gun
Pumpkin Carver
Click on any image to start lightbox display. Use your Esc key to close the lightbox.

Thanks to Eden Makers Blog for this great project. You can get step-by-step instructions here…