Last Updated on
Looking for an adorable decor you can add to a boring spot in your home? How about this colourful paint swatch chandelier!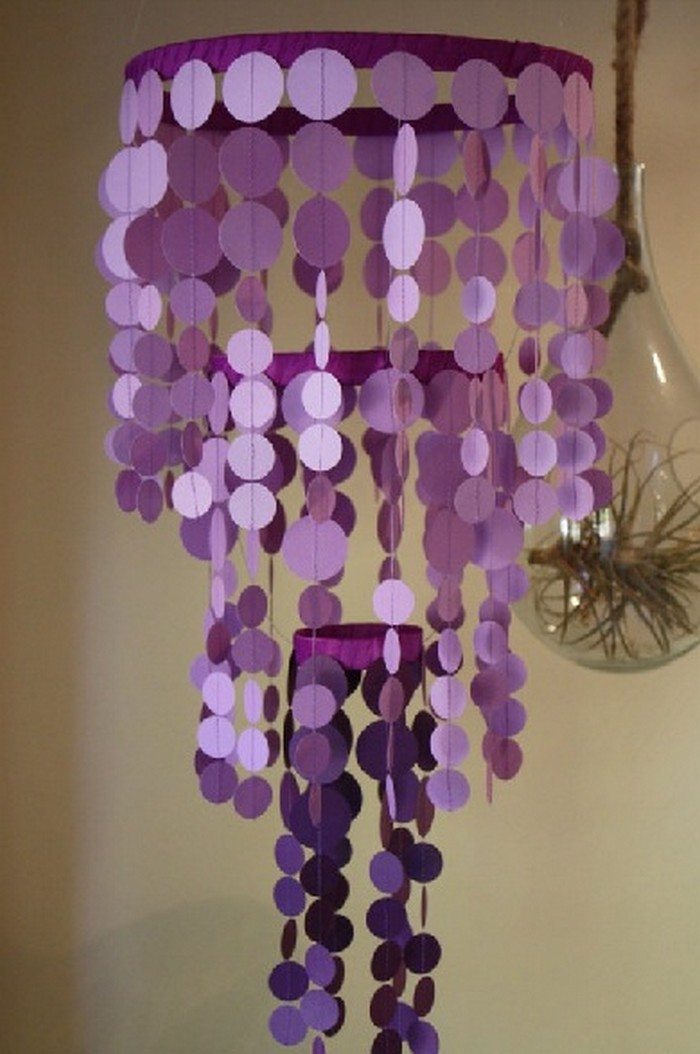 Many of you DIY-ers out there probably have some paint swatches hidden in your storage. And if you don't have use for them anymore, this creative project is a great way to give them a new purpose!
It's a great decor for the kids bedroom, for the kitchen, for an arts and crafts studio – anywhere in your home that needs a bit of color or cheer. Some parents even make a paint swatch chandelier to use as a crib mobile!
It's very easy to make as well as a fun project you can do together with the kids.
Is this going to be your next craft project?
Materials:
Paint Swatches
Chandelier Base (such as lamp shade frame)
Tape
Thread
Ribbon
Tools:
Click on any image to start lightbox display. Use your Esc key to close the lightbox. ?
Thanks to Hey Gorgeous for this great project. You can get step-by-step instructions here…