Time for some creepy, terrifying ghost stories and crazy, funny Halloween costumes again! But the excitement during the Halloween season doesn't stop with those. Here are some great ideas that will definitely make this year's Halloween fun and memorable for you (and your victims!) :)
One of the things we enjoy doing every Halloween is to decorate our homes to scare friends and neighbours. We dress up our gardens, patio, front door, and various rooms indoors with decorations that really creep people out. The more the goose bumps, the better! Yes — we're a bit mean that way.
But hey! Everyone that we have successfully frightened with our home decorations over the past years are now laughing at their experience visiting our house. Some even liked our decor ideas that they did the same with their homes!
So if you want to have some real Halloween fun with your friends and guests this year, try one of these extreme decor ideas we've collected for you for your house. We've already done some, while others, we still have to try. :)
Child ghosts are one of the scariest things you can ever encounter, don't you think? This idea is simply made with broom sticks and painting foil. You can also try this similar idea: How to Make a Packing Tape Ghost.
Do one of your neighbours have a fear of spiders? Well, your giant spider with skull won't go unnoticed that's for sure!
Here's another giant spider idea for visitors. Don't let them enter without getting shivers!
Do you find one giant spider too lame? How about this idea? :)
Or this idea for the indoors!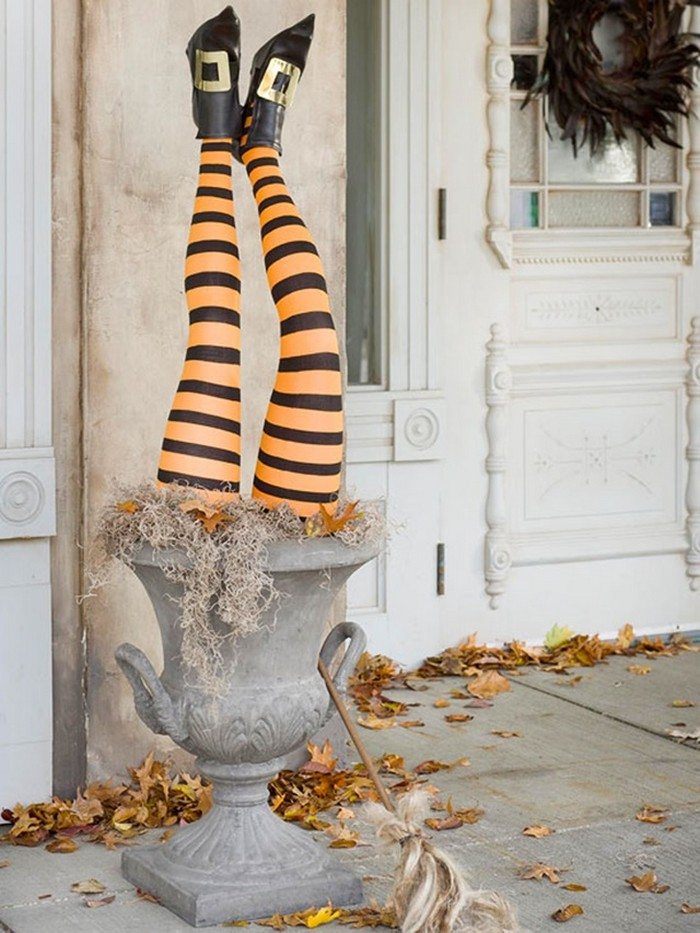 Now in our opinion, this upside down witch works best in backyards, anywhere at the sides, to surprise guests who simply want to enjoy your beautiful garden.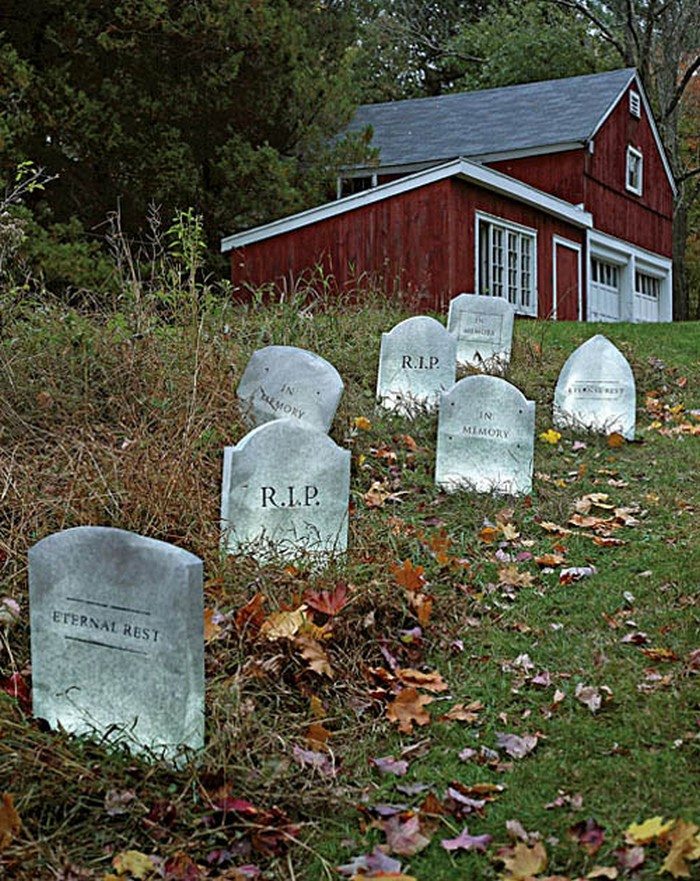 Turn your home into a graveyard, maybe?
Continued Page 2…