Those old memorable high school and college shirts may not fit you anymore but it doesn't mean you have to throw, give away, or turn them into a rug for them to be useful again. Instead, you can give them a more meaningful new purpose by turning them into a T-shirt quilt!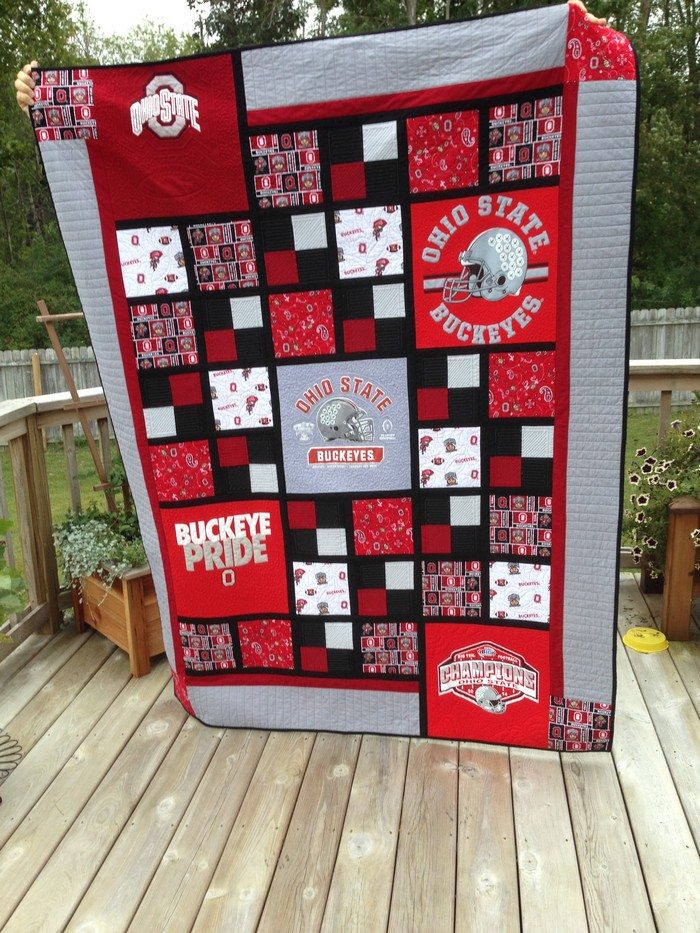 Also called a memory quilt, this sewing project is definitely a great way of turning good old memories into something tangible. You can use all those special shirts that you have – from your baseball jersey back in grade school, to your student organization shirts in university. It's the perfect reason not to say goodbye to shirts with sentimental value!
It also makes a perfect DIY gift for birthdays, graduations, weddings, or anniversaries. So the next time your family decides to clear up their closets, you can secretly keep their old favorite shirts and give them to them as gifts in the future!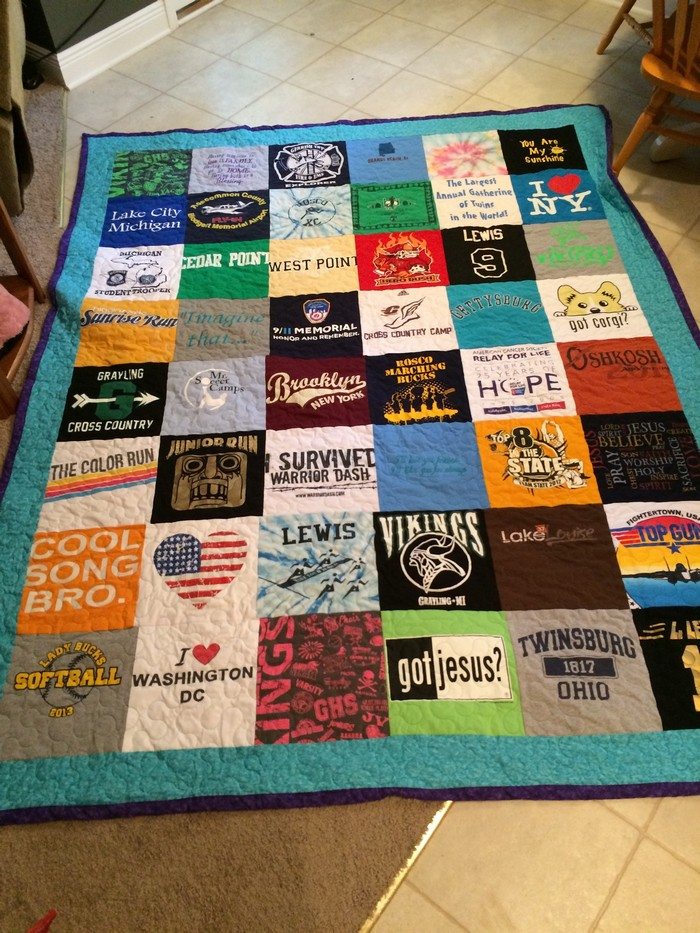 Outstanding DIY T-shirt quilt designs
Click on any image to start the lightbox display. Use your Esc key to close the lightbox. ?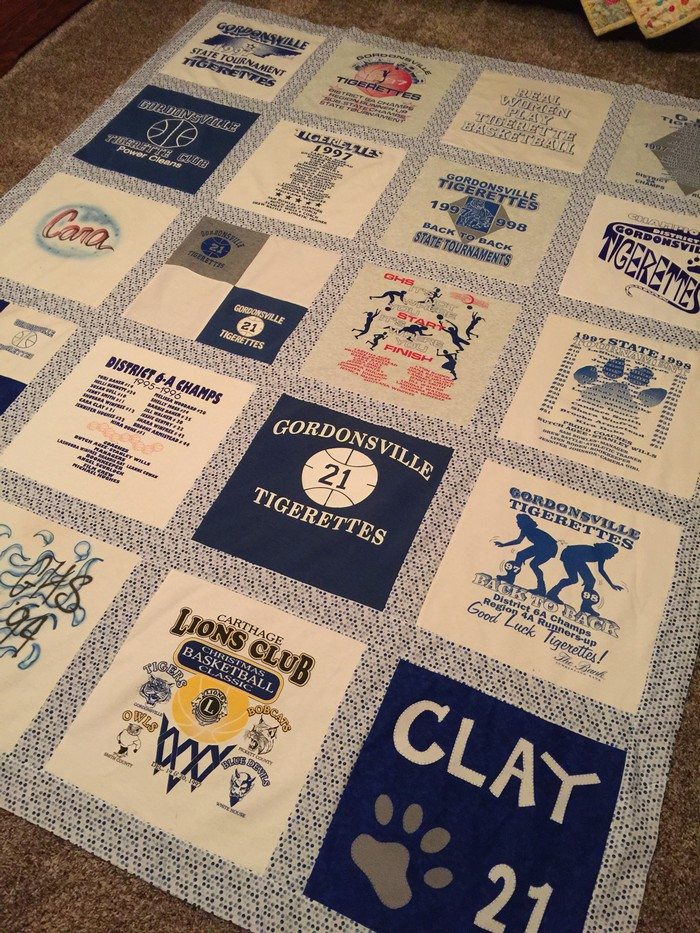 Do you have a bunch of old shirts that you just can't bear to part with? If so, why not turn them into a T-shirt quilt? T-shirt quilts make great gifts for friends and family, and they're also a great way to keep those old shirts around without letting them take up too much space in your closet.
Here's what you need to make a t-shirt quilt:
around 30 Shirts
2 1/2 yards Fleece
8 yards Extra Wide Single Fold Bias Tape
10 yards Thin Apparel Interface Material
Threads and Pins
Scissors (sharp for cutting shirts)
How to turn your old favorite shirts into a T-shirt quilt
1. Measure the size of the t-shirt quilt you need
Gather up your old shirts. You'll need about 12-15 shirts, depending on the size of the quilt you want to make. Make sure the shirts are enough to complete the size of the t-shirt quilt you need.
2. Clean and cut the shirts into squares.
Wash, dry and iron the t-shirts to remove the dirt and wrinkles.
You can make the squares whatever size you want, but we recommend cutting them into roughly 10-inch. In the end, you should have a panel that is somewhat rectangular.
3. Design the layout
Before you begin sewing, plan out your layout before you start designing your T-shirt quilt.
Lay out your T-shirt panels on a flat surface. You can shuffle the panels until you find a design that looks good to you. You may also want to cut pieces of matching fabric to fill in gaps in the T-shirt arrangement, allowing an allowance of 1/2 inch for seams.
4. Prepare the T-shirt panels by trimming them
Your T-shirt panels should now be trimmed according to your design. You will need to leave enough fabric around the edges to allow for a 1/2-inch seam allowance plus about an inch more for cutting after the fusible interfacing is applied. By doing so, the final cuts will be made along tightly fused edges. It is easy to make these cuts with rotary cutting tools.
5. Connect the T-shirts to the interfacing
Make sure the interfacing is fused to the back of the T-shirt panels according to the manufacturer's instructions. Trim the panels to your desired size after the interfacing has been securely bonded (plus a 1/2-inch seam allowance).
6. Prepare the quilt for sewing
It's fairly straightforward to sew the quilt, though it's easier to do on a sewing machine than by hand. The panels should be pinned together in the design you desire. Next, sew the panels together using a 1/2-inch seam allowance, along with any sashing (strips of fabric between the panels) or other patchwork. Ensure that the seam allowances are open by pressing them. If needed for design objectives, connect the rows by matching the intersections of the seams.
7. Finalize your quilt
Make sure your batting and backing fabric are cut to the same size as your quilt top. Pin the top and backing together, then layer the batting between them. Your choice of stitch design should be used to stitch together the layers. Lastly, sew 1/4-inch seam allowances around the perimeter of the quilt to cover the raw edges.
And that's it! You've now completed your t-shirt quilt. Enjoy your new quilt and all the memories that come with it!
Thanks to Pattern Poole TV for this great project. You can get step-by-step instructions here…
If you liked this project, you might also like to view T-Shirt Canvas Art: 5 Easy Steps!