Science had been my favorite subject when I was a student. I looked forward to the days where we'd do experiments inside the laboratory. Admittedly, I have broken a lot of beakers and test tubes back then. But I didn't know that the test tubes had other uses. Fast forward to today, I see that they're being used for decorative purposes.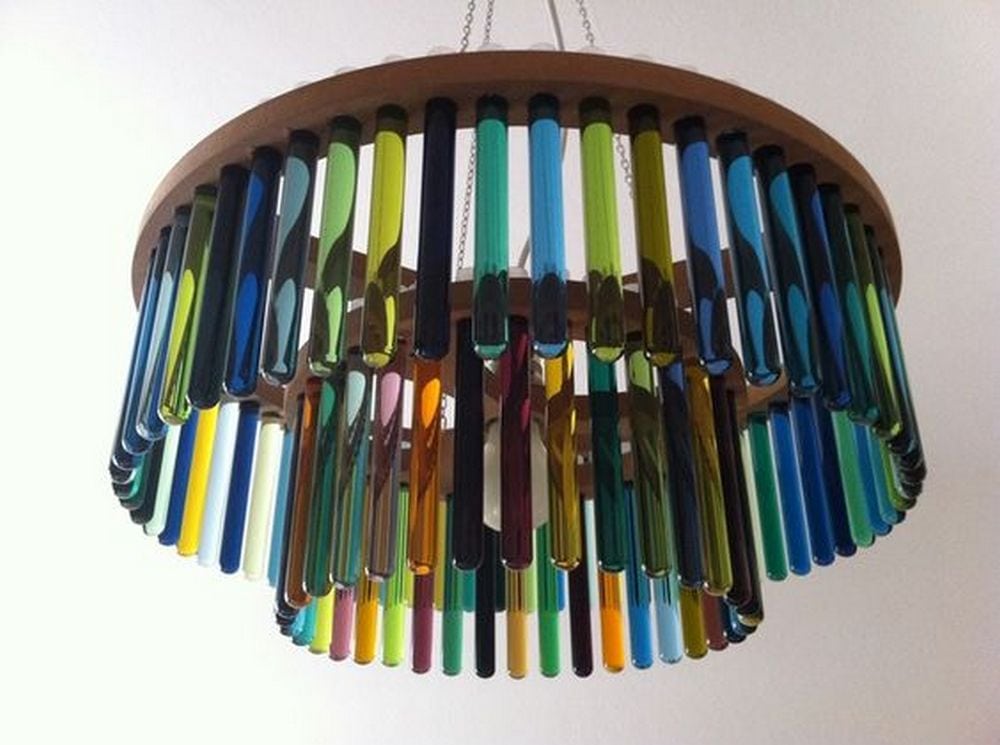 Seeing test tubes used on chandeliers reminded me of the good old days. I saw this really cool DIY project and I thought of giving it a try. My daughter and I worked on it one rainy day and finished the same day. She now has a beautiful test tube chandelier inside her room.
This chandelier will make perfect accents in a plain room. It's also a potential talking point for guests who are coming over!
Materials:
Test tubes with caps
Colored liquid (colors of your choice)
Fishing line
Glue
Clear plastic
Wood screws
Tools:
Drill with drill bit
Glue gun
Scissor
Click on any image to start lightbox display. Use your Esc key to close the lightbox.
You can get step-by-step instructions here…