As the title indicates, this fall decoration idea makes use of a tomato cage. So if you have an old, unused tomato cage in your yard, why not transform it into a wonderful fall tree?
It's quick and very easy to put together. You can place it beside the fireplace, on your porch, or any spot that needs sprucing up. It will surely look great in any part of your home.:)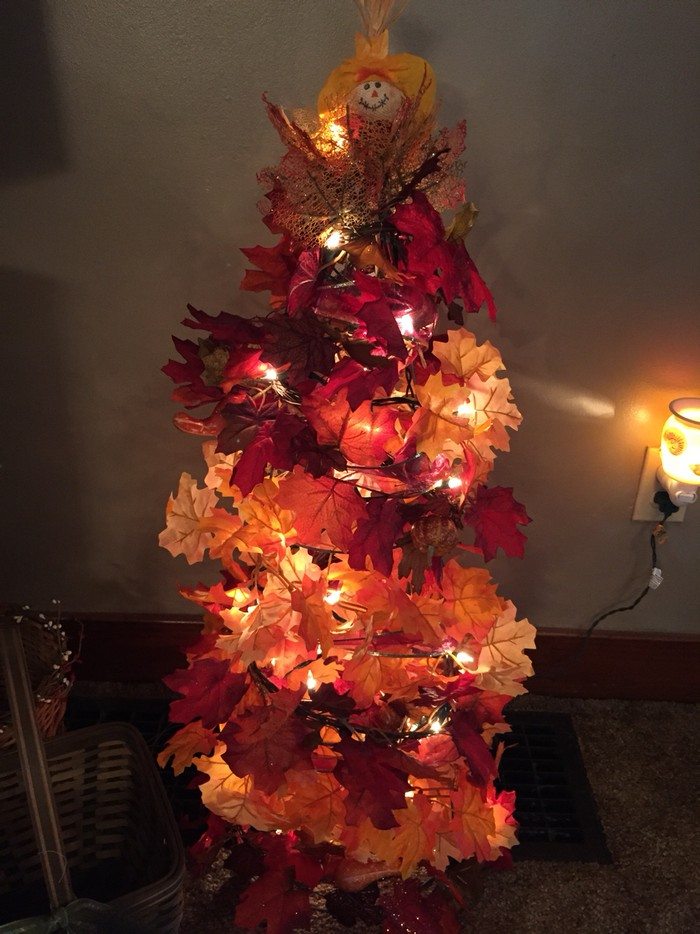 As the Halloween season nears, you can add more decorations to it such as pumpkins and a witch's broom so that it doesn't get lonely :) It's also lightweight and easy to move around the place.
You don't even have to put it away after fall, as it can also be used for the winter! Just add some Christmas tree accessories to give that white Christmas feel and voila! You have yourself a unique winter decor!
Now here's a home decor perfect for the fall season – and Christmas too!
Is there an old tomato cage in your yard waiting for a new purpose?
Materials for making tomato cage fall tree:
Tomato Cage
Fake Fall Leaves Garland
Pot/Planter
Clear Christmas Lights
Click on any image to start lightbox display. Use your Esc key to close the lightbox.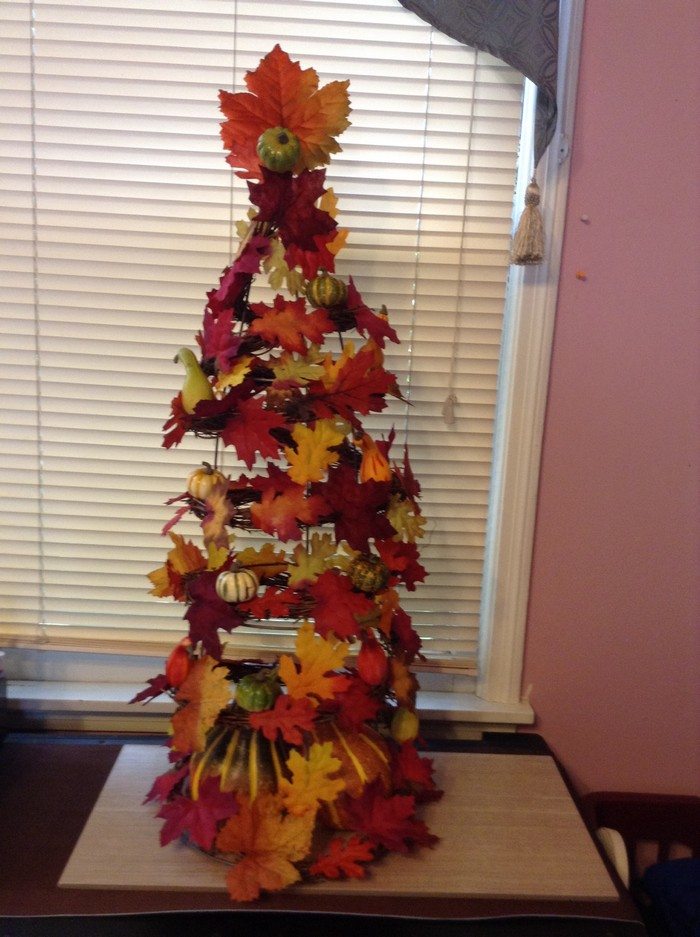 Thanks to Thrifty Artsy Girl for this great project. You can get step-by-step instructions here…