Fall is a beautiful time of year. It's sad when summer comes to an end, but it doesn't mean fall isn't as lovely. Just as your cheeks turn a little rosy from the cooler temperature, the leaves shift from green to an astounding display of brilliant hues.
Many people love seeing the leaves change colors in the fall. The green trees gradually turn into magnificent gold, scarlet, and orange trees, making us feel cozier and driving us to put together season-inspired clothing for ourselves and sophisticated fall decor ideas for our homes. It is the time for delightful home redesigns, filling it with warm colors, velvety textures, and natural materials. It is the start of crafty DIYing in an effort to adorn the home in a tasteful and festive manner for fall.
Pumpkins, gourds, fall foliage, and pinecones are some frequent ornaments to consider. You can combine all of these items across your mantle or stagger them artistically down your front stairs. Miniature pumpkins can be used to construct a fall wreath. It is also enjoyable to have a garland of big pinecones with fresh magnolia or foliage.
There are fall decor ideas that are both simple and inexpensive. If you plan on redecorating your home, don't worry about blowing your budget on fall decor.
1. Add a Fall Wreath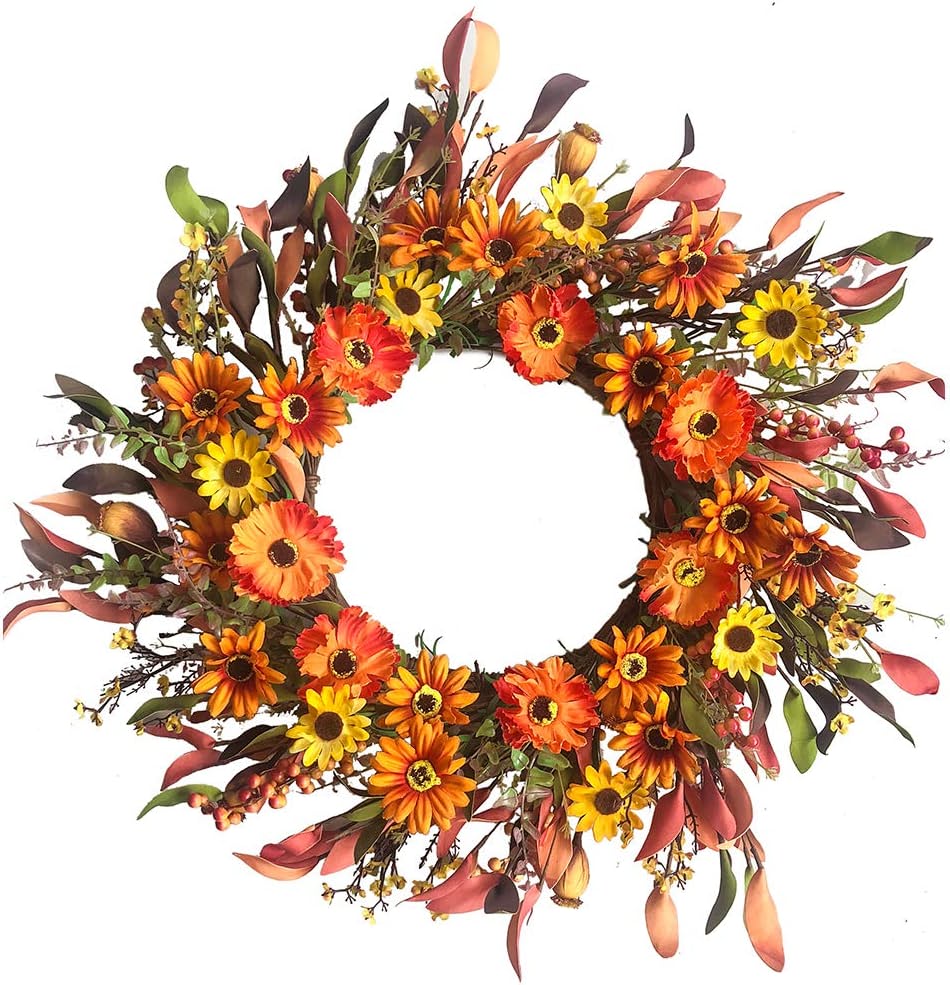 Fall wreaths are easy-to-make fall decors and each showcases the beauty of fall in a unique way. It's no surprise that it's at the top of the list for the best fall décor ideas. There is a fall wreath with flowers abound, including orange daisies, and fall leaves. The entire appearance is compatible with the autumn color scheme, making it ideal for the season. Miniature white pumpkins are used in a slightly more elegant fall wreath. 
There's a simple, harvest-themed fall door wreath made entirely of corn husks! It's dressed up with a citron silk ribbon. Another alternative is to make a fall door wreath out of a rainbow of dried flowers and herbs. If you don't like the look of a circle on your fall door, you may replace it with a miniature door knocker ornament or a larger floral insignia that will whisper, not shout, that fall has arrived at your door.
2. Make a Fall Tableau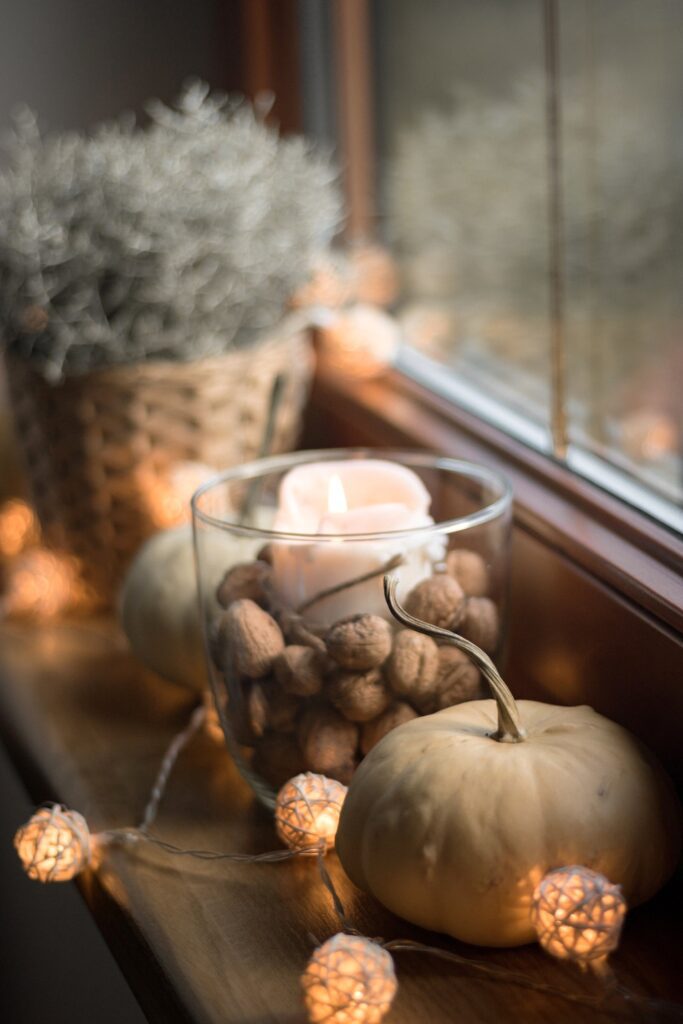 Design a seasonally inspired table to make your home feel fall-ready. A simple tablescape in your foyer is an excellent place to begin. For a touch of garden flair, we particularly like the use of glass cloche containers and terra cotta pots.
The fall decorations you look forward to putting up year after year. The festive glass cloches are ideal for displaying fall flora combined with pumpkins or soft glowing LED tea lights or any string of lights in your living room or dining room. A stunning fall centerpiece arrangement to add to your home to celebrate the changing season.
3. Scatter Pumpkin Votives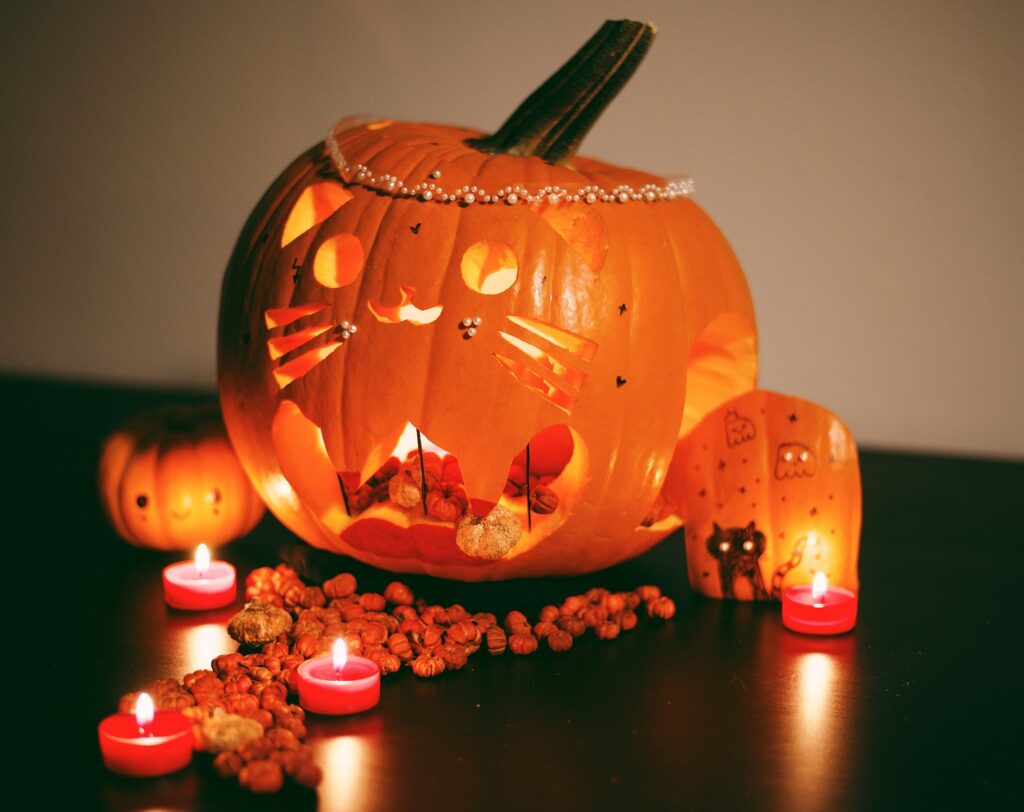 To add extra fall vibes to your home, add pumpkin votives to your to-do list. Pro tip: skip the container and scatter the votives wherever you want a splash of fall color.
Making pumpkin votives is simple and inexpensive. The finished product is extremely gorgeous and makes a one-of-a-kind way to decorate your dining table and home for the fall season.
Here's how to make pumpkin votives:
1. Draw a 1.5″ circle in the top center of the pumpkin (if using a pencil, press down firmly).
2. Cut along the traced circle with a sharp knife.
3. Remove the pumpkin shell cutout pieces (hollowing out the pumpkin isn't necessary because the hole will be filled with a votive candle).
4. Place the votive in the 1.5″ hole.
5. If you use glam pumpkins, the paint will crack during the carving process. Before installing the tea lights, consider brushing up the edges with more paint.
4. Prep the Fall Centerpiece
This centerpiece looks like a new, modern cornucopia thanks to a clever combination of green tones, white, and pops of fall color. Make it your own by incorporating succulents, fresh vegetables, or any other decor that seems right. Anything is possible!
5. Make a Tabletop Topiary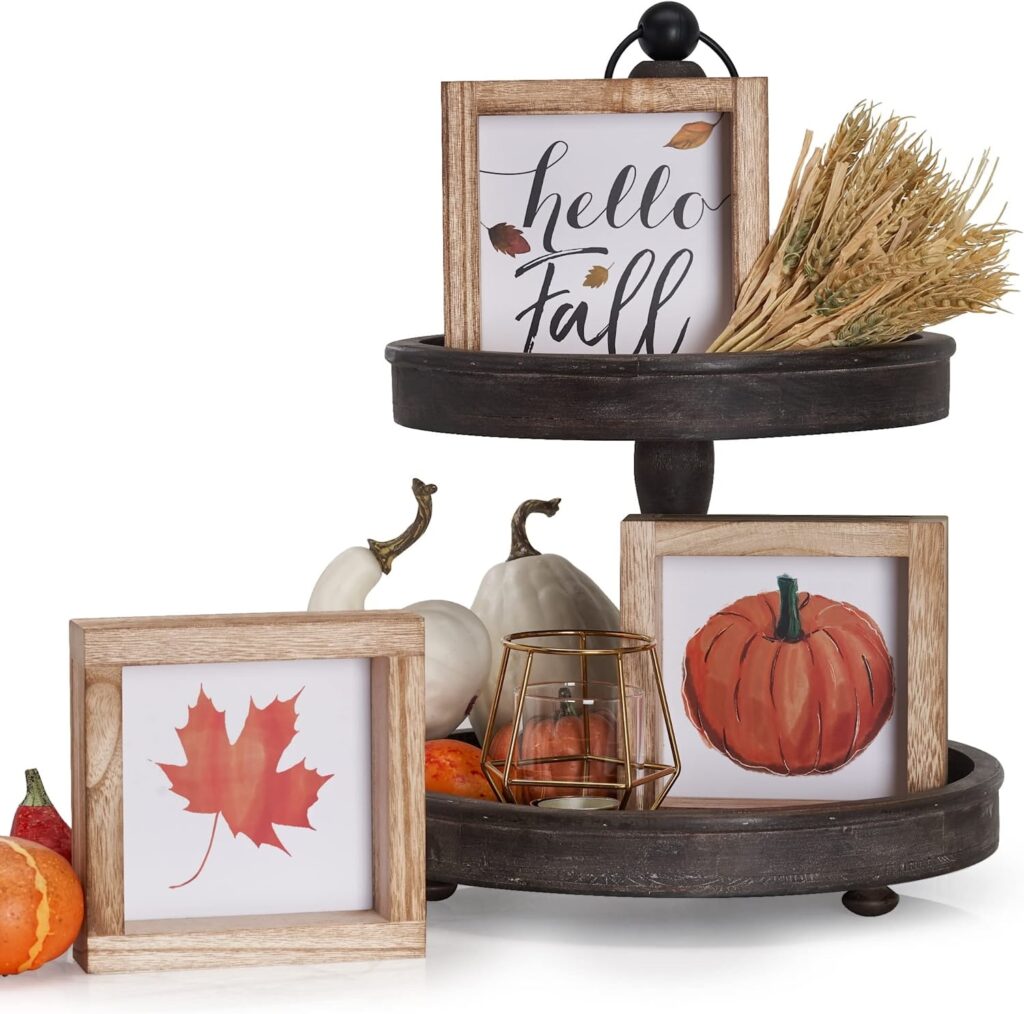 Adding a tabletop topiary is also one of the best fall decor ideas we can think of. Gather the ingredients for this fragrant display from your kitchen cabinets. Put aromatic herbs, pumpkins, artichokes, and white pumpkins on a tiered fall decor tray. A beautiful kitchen display.
Even if you're not a skilled craftsperson, you can create a lovely tabletop topiary. It is one of the easiest decorating ideas to implement.
Apples are in season, inexpensive, and visually appealing. Fill the interior of a long basket with green apples, moss, rocks, and even green berries to create a "collection" basket. On the outside, a single-line border of green carnations and spider mums can be added.
6. Paint Pumpkins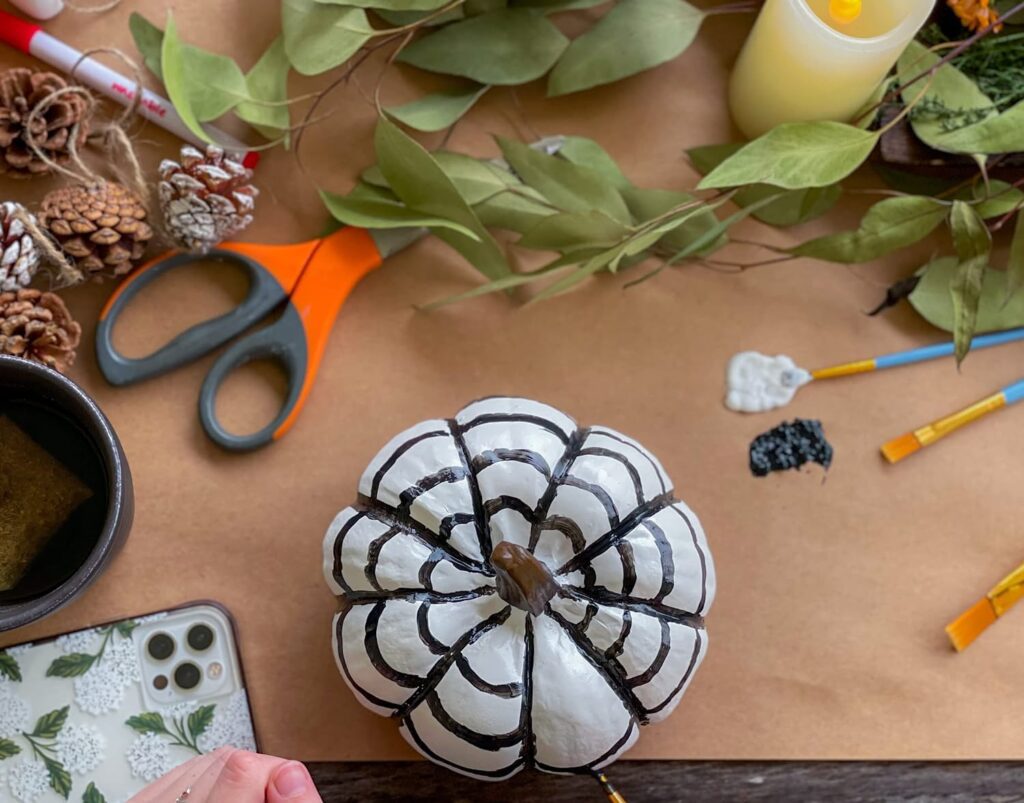 Decorating pumpkins is simple with only a few items from the hardware or craft shop. Using gold and black paint, you can create elegant seasonal decor. Put them on the porch or throughout the house. 
During the fall season, pumpkins can be gorgeous ornaments that can be painted or decorated, or they can be kept plain. There are a variety of sizes available to fit your aesthetic requirements.
Making a large display around the fireplace or on a console table is one of the best ways to make a big statement with pumpkins in the fall. If you are to rely on genuine pumpkins every year, it will be prohibitively expensive, not to mention the requirement for a large wheelbarrow to transport them all in. Realistic-looking faux pumpkins can serve you well and are more cost-effective and easier to utilize than the genuine thing. It's one of the most enjoyable of our best fall decor ideas.
7. Embed Branches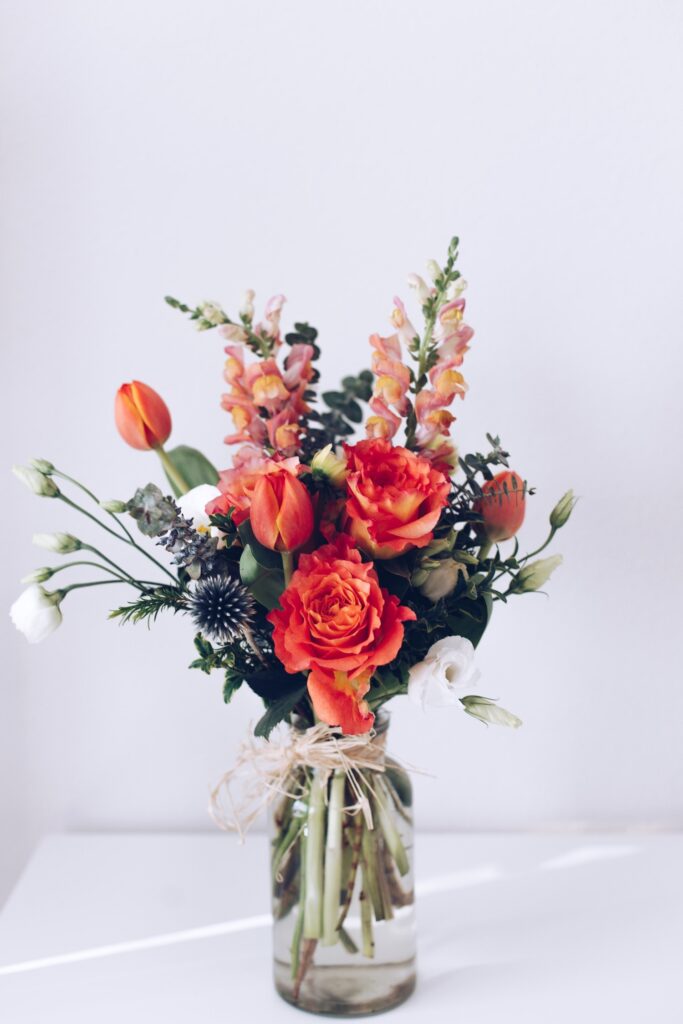 Arrange branches, dried grasses, and moss in a vase as you do in a classic flower arrangement. Then, choose a solitary pumpkin with an unusual shape or a twisted stem to highlight. Place it on a smaller table or stool to help it stand out from the crowd.
There are lifelike faux branches that you can use. There are fruit branches made of the synthetic vine and foam red berries that will never wither and fall. When the fall festivities are over, you can utilize these as decorations for other occasions.
8. Craft Floral Pumpkins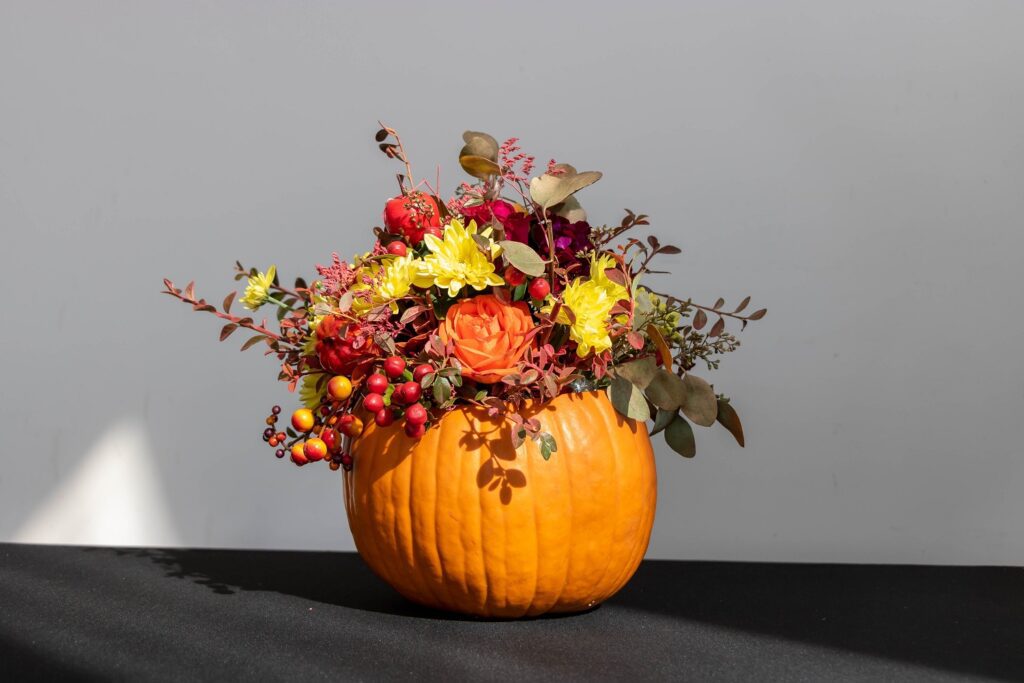 Floral pumpkins are easy to make. Pick up a carving or soft-skinned pumpkin, an awl (pointed device), and some trimmed mums to make these festive decorations. Make a hole in the pumpkin with an awl and insert a mum stem. Rep until the entire pumpkin is covered. Refrigerate this decoration until the party to help it last longer.
Fresh mums are ideal, but if they are inaccessible, use lifelike faux mums. The artificial flowers and plants bring the lush splendor of nature into your life, creating a pleasant environment without any of the maintenance or clutter.
9. Play With Colors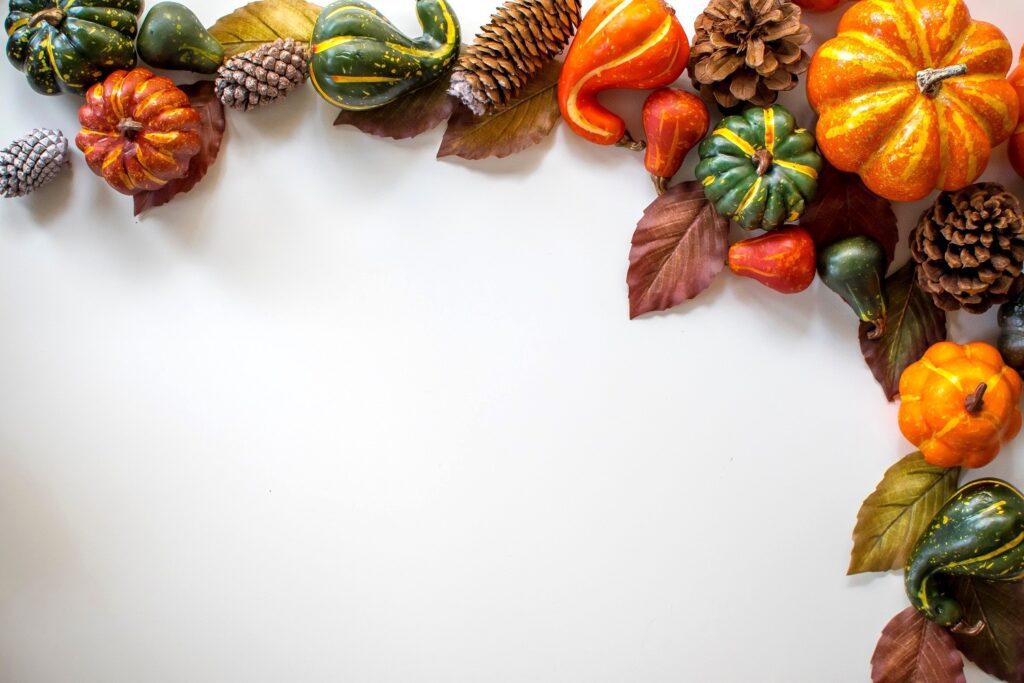 The emphasis is on punches of orange and green against a neutral backdrop of white linens and dinnerware. Use colored glassware, little pumpkins, linen tablecloths, raffia-wrapped water glasses, and, of course, seasonal foliage.
A fall-inspired tablecloth and glassware are ideal for the occasion. They spice up your harvest dinner. The versatile tablecloth exudes stylish, contemporary seasonal sophistication, whether for a casual get-together with friends or a formal harvest dinner. This is one of the simplest fall decor ideas on our list, but it is really valuable.
10. Line Your Front Porch Steps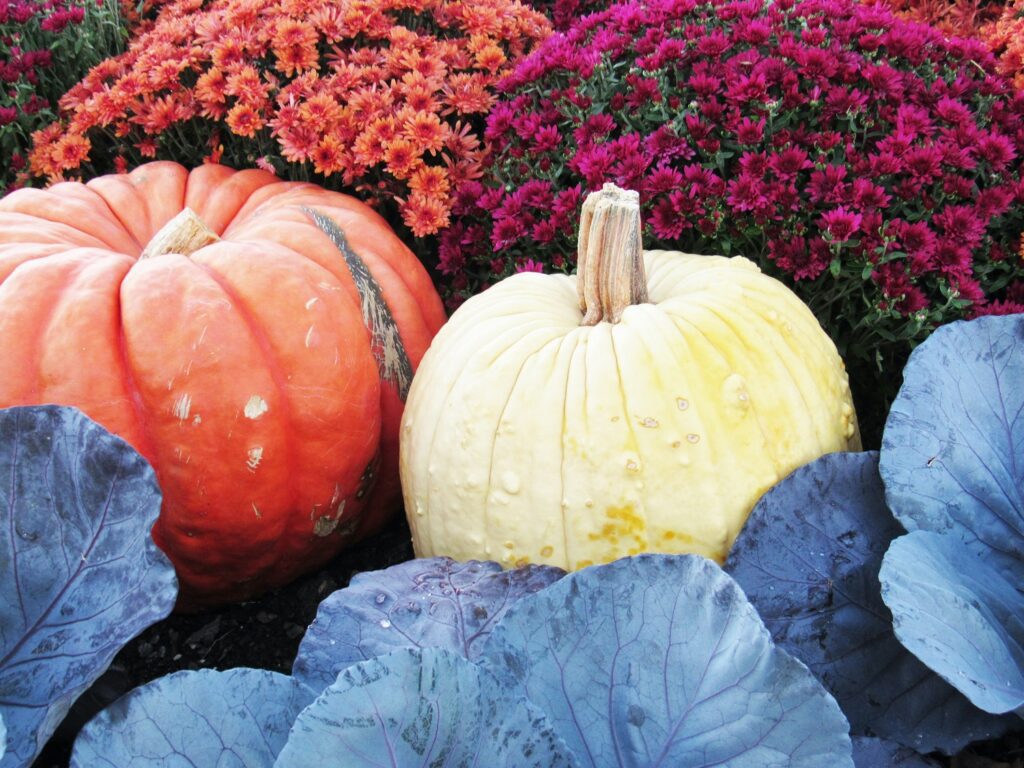 Mums are famous in the fall for a reason. If the buds start to open, you'll get flowers whether your display is in the sun or the shade. Water when dry and remove spent blooms to extend the show. Combine with Mexican sage and boxwoods to create this gorgeous arrangement. This is yet another indispensable entry on our list of the best fall decor ideas.
To make a strong impression at the front door, combine pumpkin arrangements with your lovely clusters of mums in big wooden flowerpots. Display a variety of pumpkins. There is no right or wrong way to deliver this presentation. This unintentional seasonal arrangement provides a casual, informal vibe.
Beautiful Fall Decors for Every Area
We have fall decor ideas for every area in your home. There are great DIYs for the kitchen, living room, and dining room, as well as outdoor fall decor ideas such as an inspiration for a comfortable front porch and gorgeous outdoor tablescapes, fit for a lovely, lively night. They are all easy to do, especially if you have the inspiration to do so. So, are you feeling inspired to give your home decor a unique spin or a fun shake-up? We're excited for you!