Think your outdoor area could use some decorative lights? Perhaps these DIY grapevine balls are the perfect project for you!
They're easy to make and will add a touch of elegance to any space. Plus, they're a great way to recycle old grapevines!
It's a great money-saving project for those who have access to grapevines. It's also very easy to do!
These grapevine balls are perfect as outdoor holiday decorations, but you can also use them when you want to create a warm and intimate ambience. They're quite versatile and will do just as well indoors.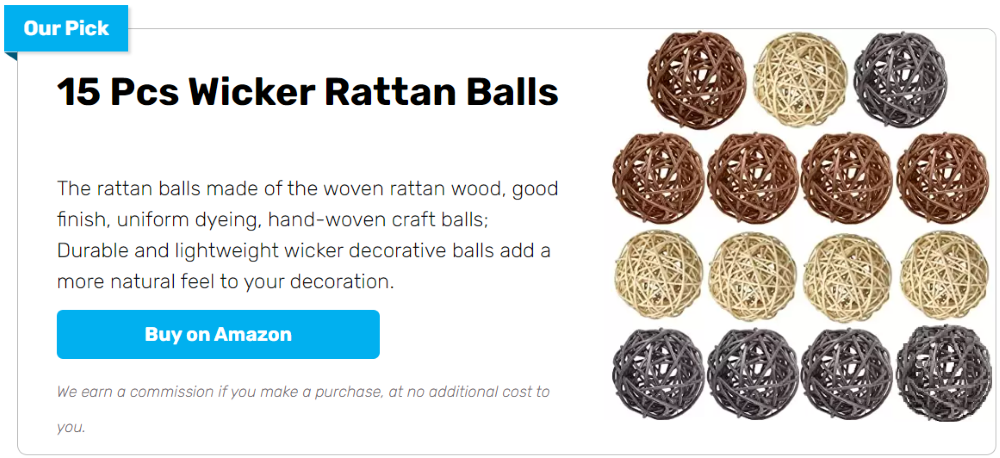 These beautiful decorations can be used to spruce up your home or office, and they make great gifts, too! There are plenty of ways to personalize your grapevine balls, so get creative! You can try different color combinations, add some beads or other embellishments, or even make them into cute animal shapes.
Not sure how to get started? Check out these brilliant DIY grapevine ball designs for some inspiration!
Brilliant DIY grapevine ball designs
Click on any image to start the lightbox display. Use your Esc key to close the lightbox. ?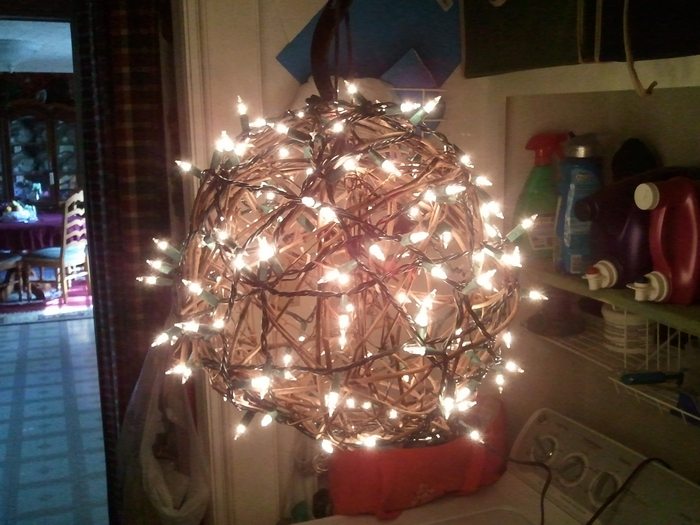 Don't have grapevines near you? No problem! You can use cheap wire as an alternative – and still achieve the same result!
Is this going to be your next project?
With just a few simple supplies, you can create these beautiful lights to add a touch of whimsy to your space. So grab your supplies and get started on your Grapevine Ball Lights today!
To make your own grapevine balls, you will need these supplies:
Grapevine
Floral Wire
Beach Balls (various sizes)
Christmas Lights
Hanging Material (chain, twine, rope, etc)
How to make grapevine balls
Making your own grapevine balls is a fun and easy way to add some festive flair to your home this holiday season. Just simply follow the steps below and you will have your grapevine balls in no time!
1. Simply thread some string lights inside the balls and tie them in place with a bit of garden twine.
2. Thread the lights to the 2 medium balls and then, take the large ball and thread it onto the lights. Make sure to wrap the lights around the balls evenly so that the grapevine ball is evenly lit.
3. To hang a DIY grapevine ball, follow these simple steps. First, screw two white eye hooks into the ceiling. Next, take a piece of burlap ribbon and tie it around the grapevine ball, making sure the ball is secure. Finally, hang the grapevine ball from the eye hooks.
4. While I worked on the placement, I balanced the birch branch on a couple of chairs. The balls had to touch and be relatively stationary to hide the wiring.
5. There are two outdoor extension cords connected to the lights. One loop of burlap ribbon hides the plugs of each cord. Between the screen and railing, the extension cord is hidden down the side of the porch. Finally, the porch project is coming together!
Then, string up the balls however you like – you could even make a chandelier! Not only are grapevine balls a beautiful way to decorate your outdoor space, but they're also very affordable. So what are you waiting for? Give them a try today!
You can get step-by-step instructions from Robin over at All Things Heart and Home!
If you liked this project, you might also like to view the Whimsical Decor for Your Fairy Garden…