DIY Mug Art! The gallery you see below features mugs decorated with Sharpie/porcelain pens. It's pretty exciting to think that you could design mugs with just a pen. Just think of the endless design possibilities – no limitations, especially if you have the talent!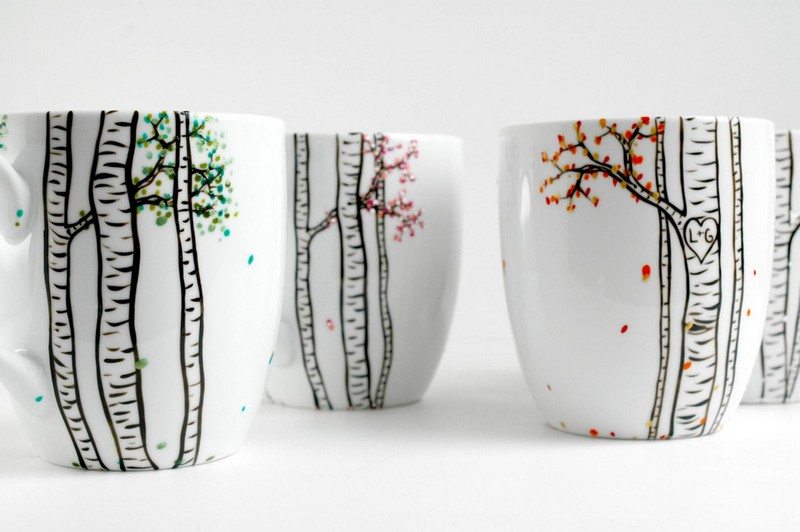 Designing mugs with a pen is a great way to show off your personality and style. Whether you're designing a mug for yourself or for a gift, the sky's the limit when it comes to creativity. So go ahead and get started – your perfect mug is waiting to be designed!
But as some of you might have guessed or already know, decorating mugs with pens is not as easy as we hoped it would be. Several DIYers have shared their experiences and there seems to be no one sure-fire way to successfully do it – meaning making designs that are guaranteed dishwasher safe. One method produced varying results for different people. :(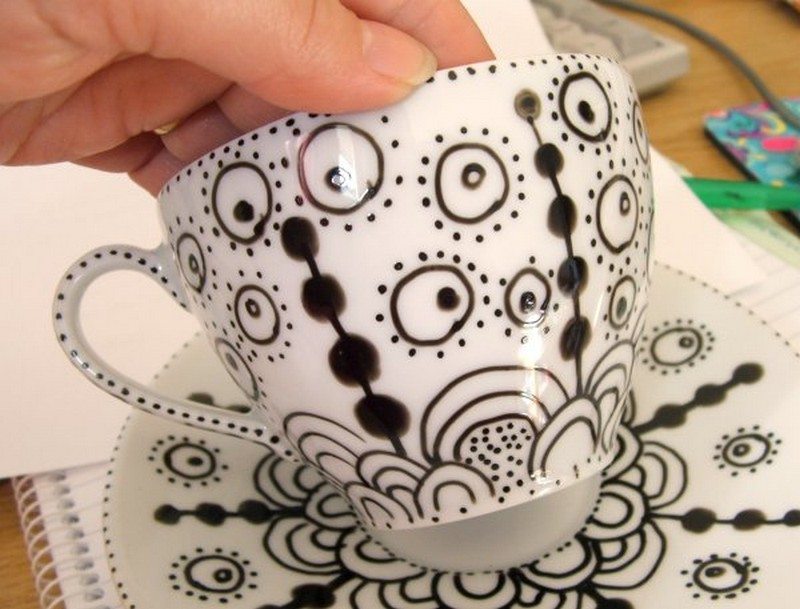 Effective steps on how to create a DIY mug art with great results.
We've read and compared the different techniques for DIY mug art and below are the steps that produced great results for most, if not all, attempts:
Choose a cheap, oven-safe porcelain mug – you don't want the mug with expensive, high-quality glaze.
Clean and wipe the mug with rubbing alcohol to get rid of residue/oil on the surface. Be careful not to touch your drawing surface at this point.
Draw your design using a regular Sharpie or porcelain paint pen, then let the design air-dry for at least 24 hours.
Place the mug in a cool oven. Turn on the oven to around 400 degrees F and bake for 30 minutes. Turn off the oven, but leave the mug in a slightly opened oven until it has cooled. Air-dry for another hour.
You can choose to re-glaze your mug with Krylon spray to protect your design.
It is recommended to just hand wash these mugs, but of course, you can always try it in the dishwasher.
Again, this particular method is only a compilation of steps that produced mostly positive results. Situations may still vary and this is simply a suggestion to minimize the risk of your design disappearing in the wash.  It doesn't guarantee success. But if you're in to try it, we're hoping it will turn out perfectly for you :)
What we can guarantee though, is that these photos below would inspire you to create your own masterpiece!
Inspiring DIY mug art designs
Click on any image to start the lightbox display. Use your Esc key to close the lightbox.

1. Message art on a mug
You could design mugs with intricate patterns, motivational quotes, or even personal messages. The sky is the limit when it comes to pen and mug design!
2. Couple Mugs
I find it pretty exciting that you can design mugs using just a pen. You could make a mug for your lover or friend that is one of a kind and truly personal. You could also use your mug design skills to make mugs for special occasions or as gifts.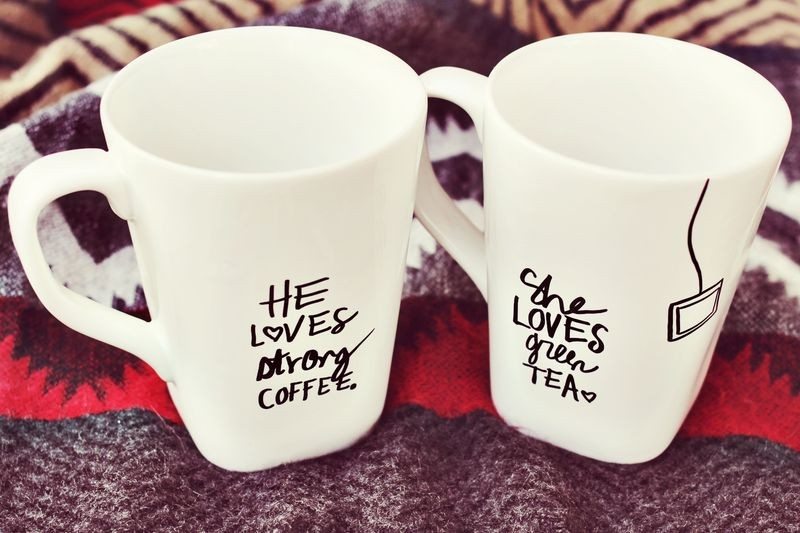 3. Floral & leafy art mug design
There's something really exciting about designing mugs with a pen. A few well-placed strokes could turn a plain white mug into a work of art. And who knows, maybe your mug design will be the next big thing. So go ahead and pick up a pen and get creative.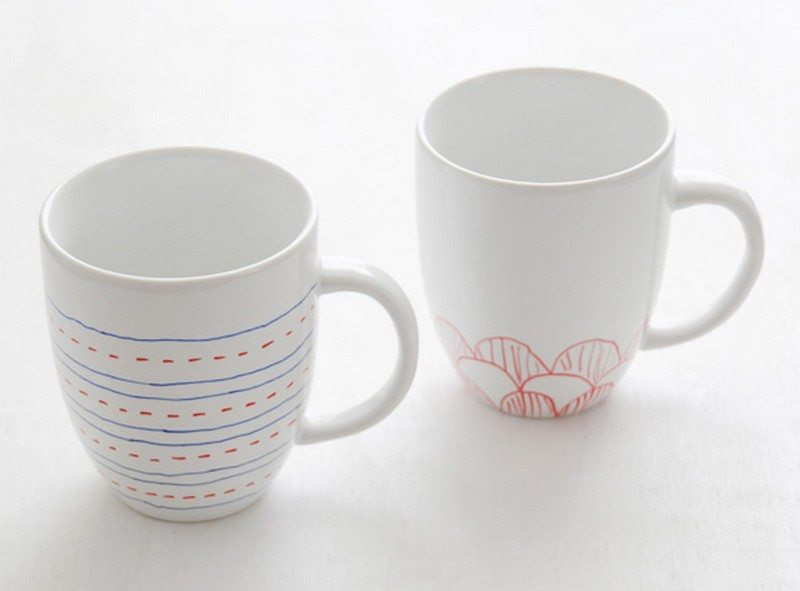 Having second thoughts about using a pen? Here are a few other ways to decorate your mugs!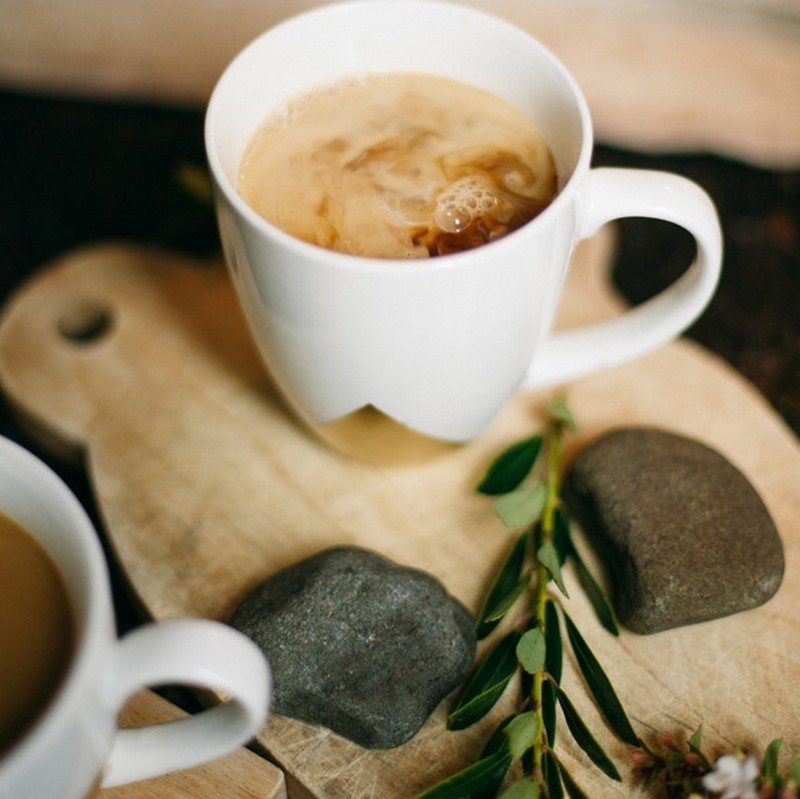 Feeling inspired? Don't forget to share with us your attempt at designing your own mug!
If you liked this project, you might also like to view Design your own tote bags…