Are you always scrambling to find your keys in the morning? You were sure you left the keys right there on the counter. You could swear that you did. But now they are nowhere to be found. Where could they be?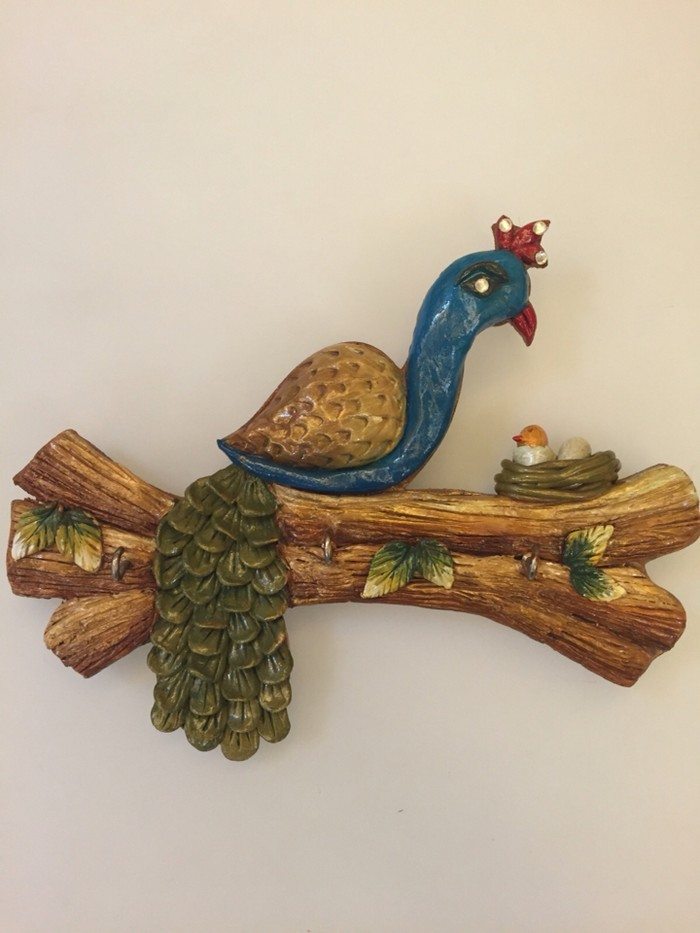 Misplacing object is an everyday occurrence. Trying to find them is a treasure hunt without a map.
The fact that you are already running late for work doesn't help when you're looking for those elusive keys. Or much worse, you only remembered that you don't have them just as you closed the front door behind you – you're locked out of your house. Disaster!
However, the truth is you never really lose anything. There is no such thing as a missing hey. There are only unsystematic searchers and disorganized people.
The key (hmmm… a pun!) to being organized with your keys is to always leave them in the same place. If your home needs a little key organizing, here are some creative DIY key holder ideas. You can mount one on the back of your front door or the wall right beside it. With these innovative key holders, it's impossible to not notice your keys as you leave. :)
Creative Key Holder Ideas
Click on any image to start the lightbox display. Use your Esc key to close the lightbox.

1. Old Photo Frame
Using an old photo frame, make sure it's made of wood, and add some small cup hooks. Now you can hang your keys on it.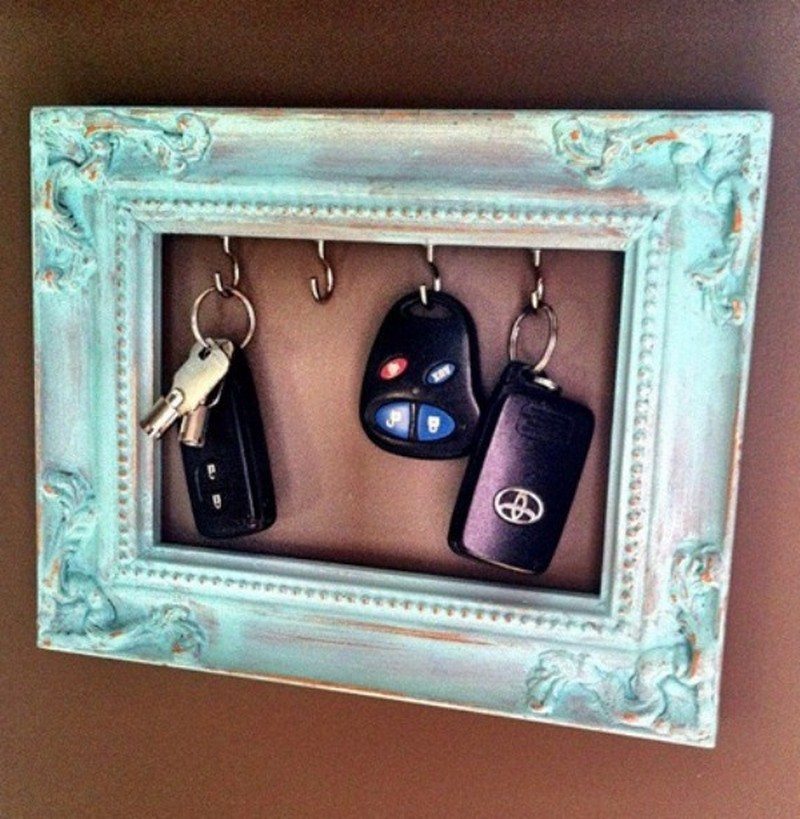 2. Tree Branch
This tree branch is a good idea to make a key holder out of it. Since it's made of wood, it's easy to add some cup hooks. You can have other designs, like adding a bird and nest on the tree branch. There you have it, a wooden key holder hanging in your living room.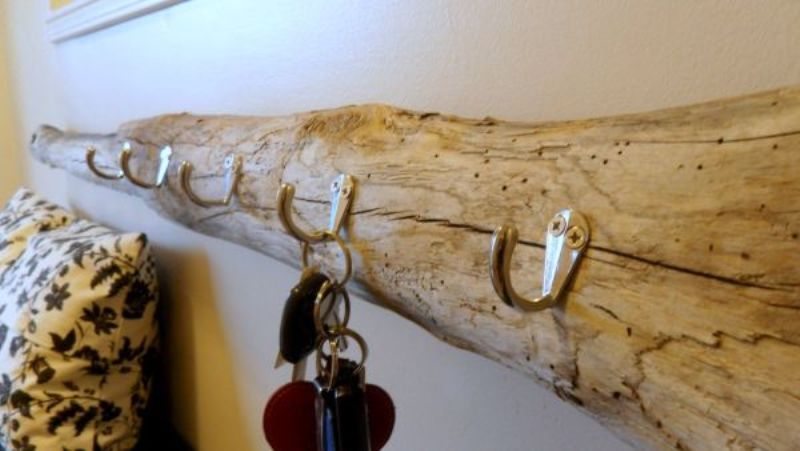 3. Hotel Style
Now, this one piece of art is perfectly made for hotels. You can use some wooden planks, reclaimed wood, construction adhesive, and some varnish or gel stains for this key holder project.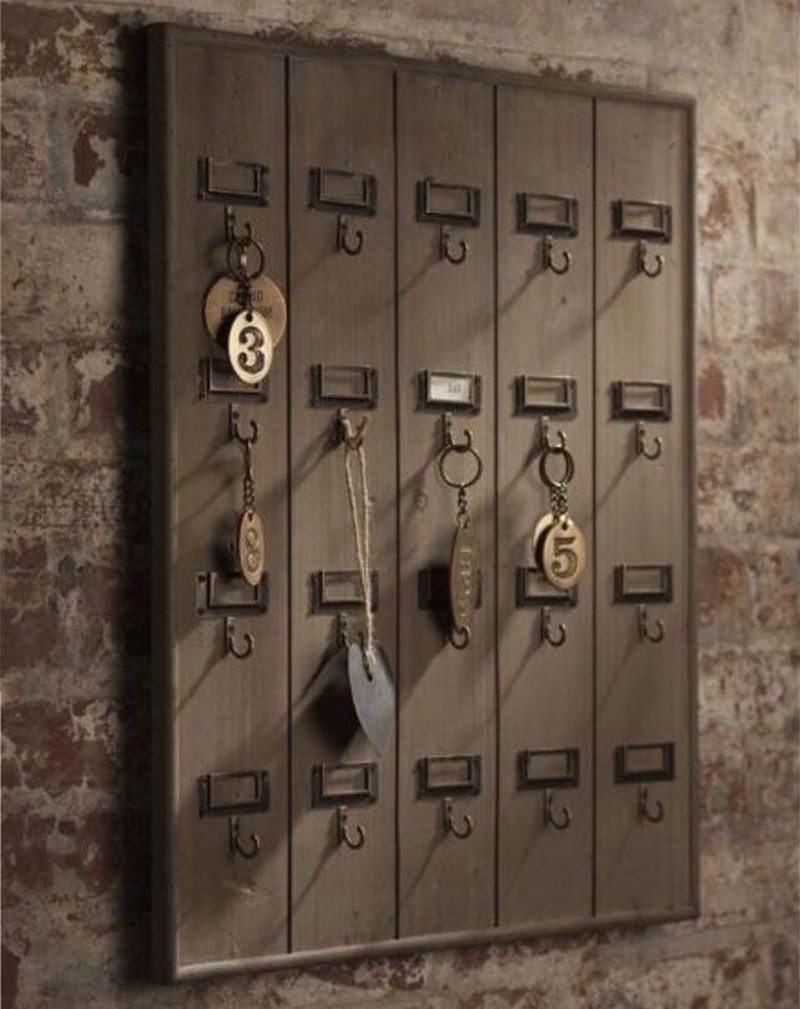 4. License Plate
Do you still have your old license plate in your storage area? Why not hang it in your living room and add some screws, bolts, and nuts. You can also add a frame and hanging string to it.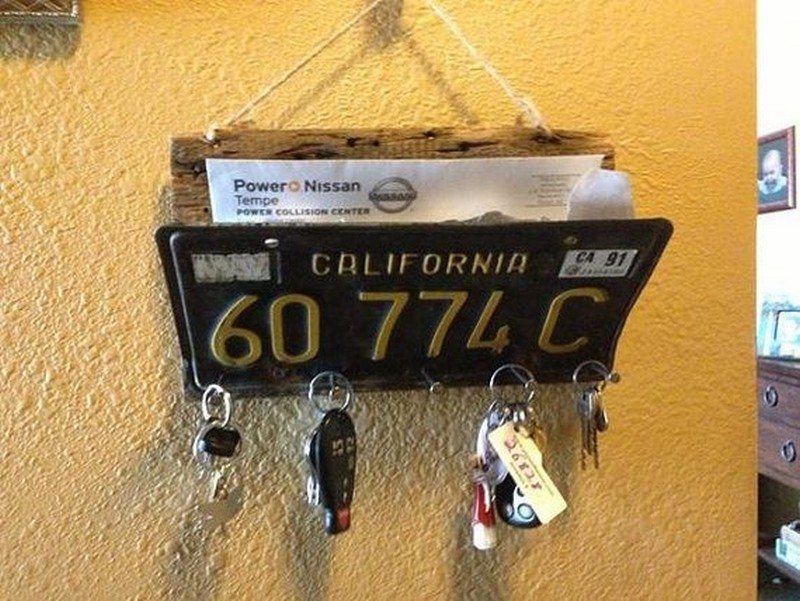 5. Seat Belt
Do you still have your broken seatbelt in your garage? Instead of disposing of them, you can make a key holder out of this. Just simply hang or attach your old seatbelt to a wooden frame you have at home, this can be a bar or a cabinet. You can also add a frame for this.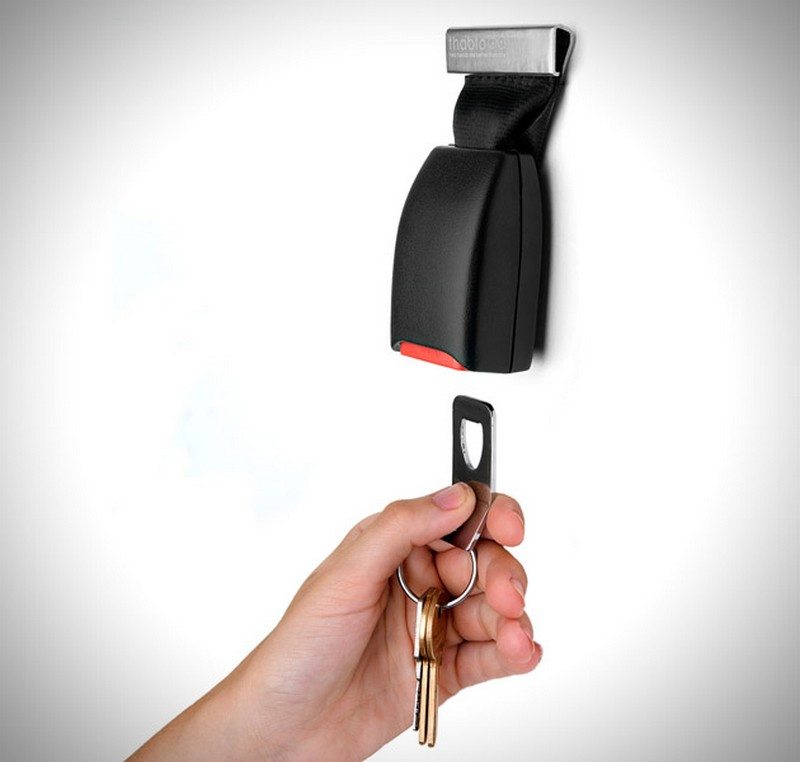 6. Axe
Do you rarely use your axe at home? You can hang this on your living room wall, add a few nails to the wooden handle and hang your keys.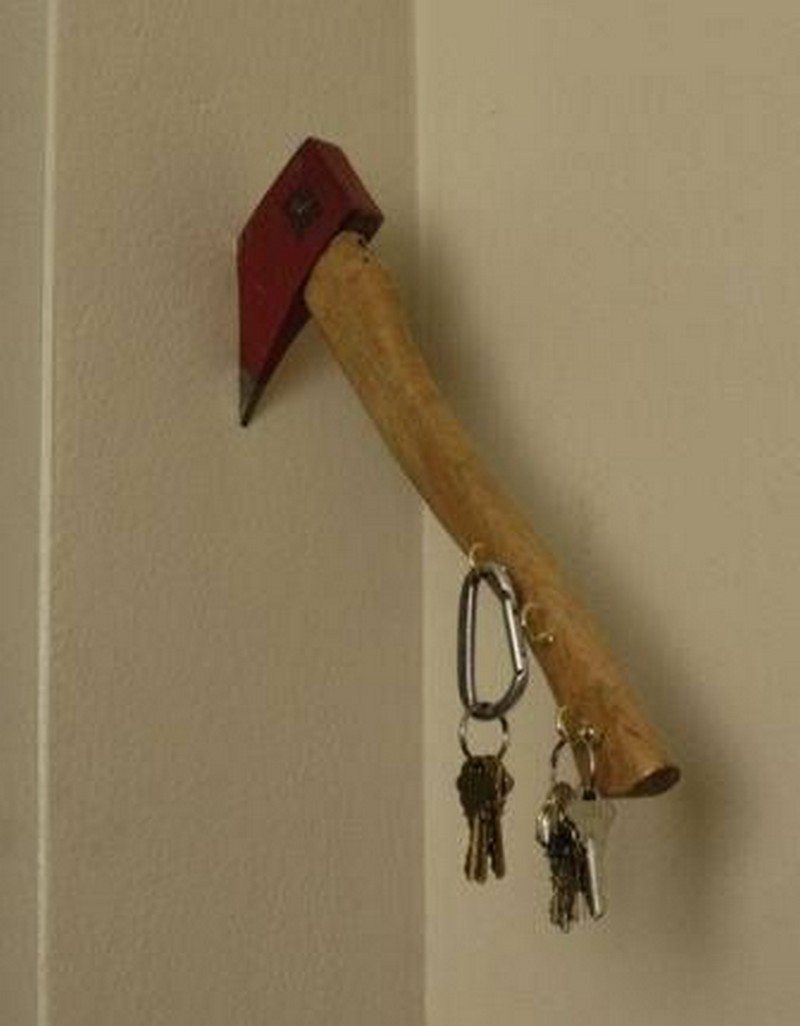 7. Letter Blocks
Do you have wooden letters at home that your kids no longer use? you can add cup hooks to it, then just attach them to a wooden object and hang your keys on the small hooks.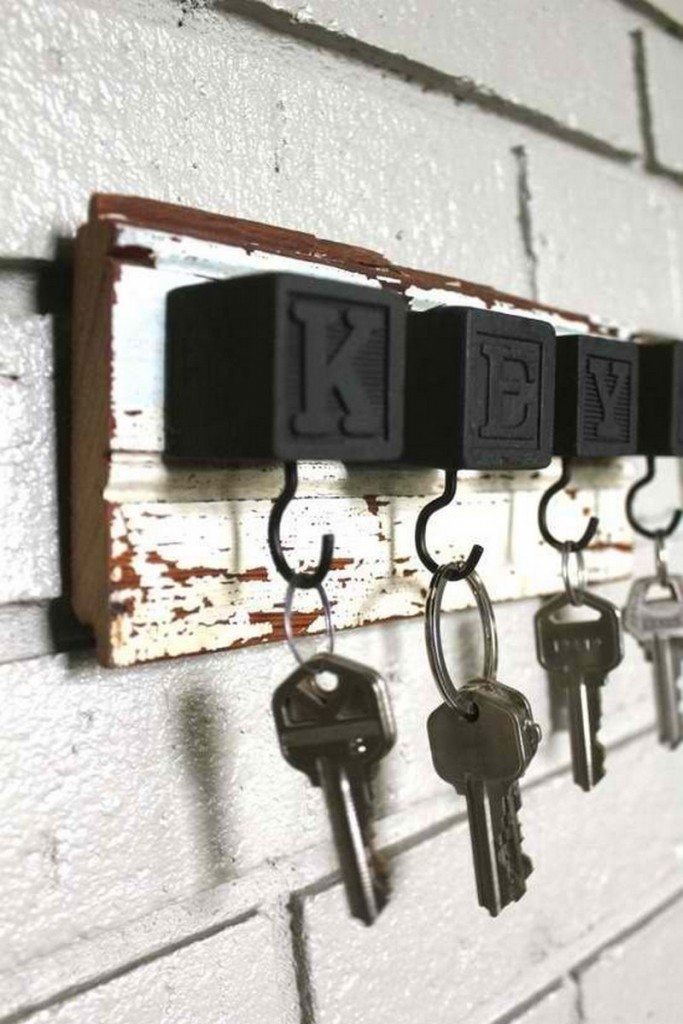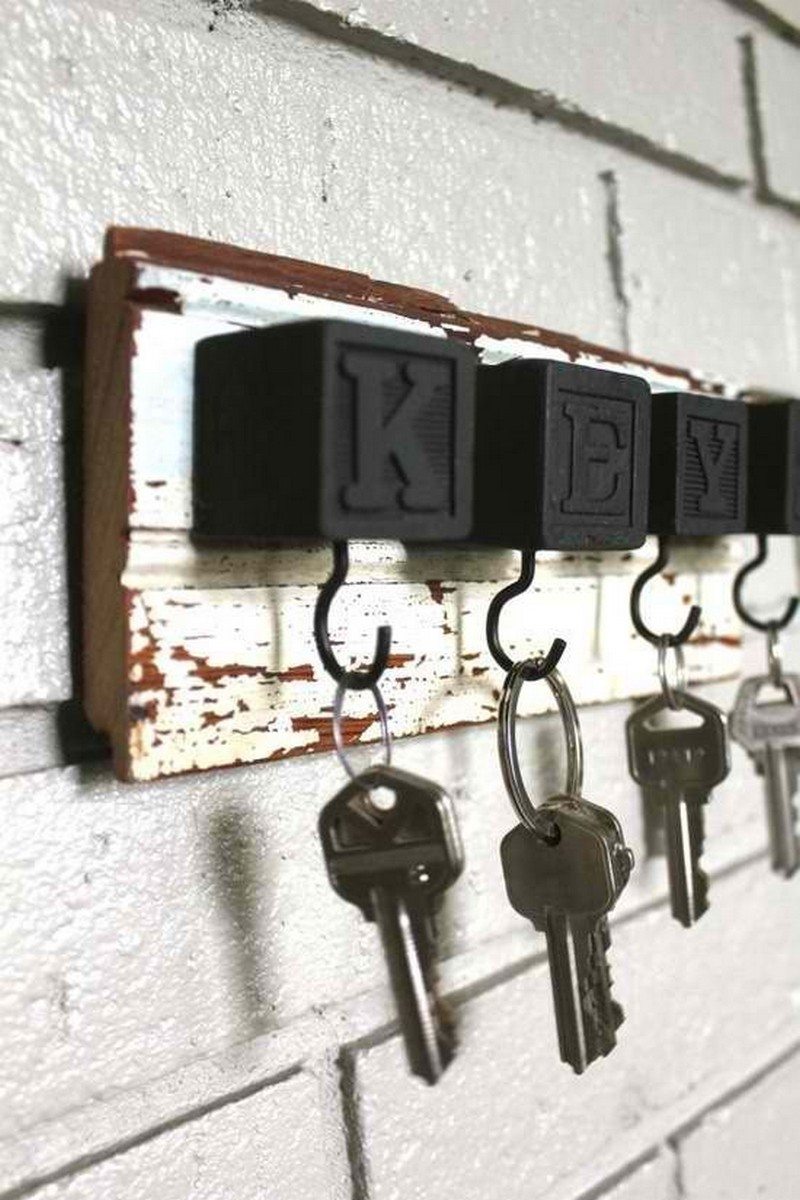 8. Old Keys
Don't know where to dispose of your old keys? You can make your old keys the key holder for your new keys. Just simply bend them, then attach these to a wooden object. There you have it, an old key holder.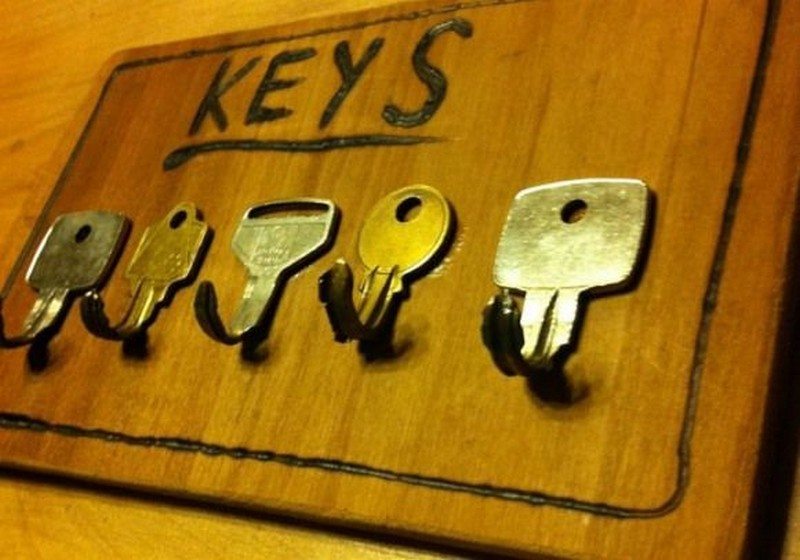 9. Tennis Ball
Kids love these cute tennis balls. But when they grow up, these tennis balls get old too. Instead of throwing them away, just wash them up, draw a face, and make an open mouth by using a cutter blade. In its mouth, you can insert your car keys!
10. Audio Jack / Guitar Amp
Do you have your old broken guitar? Don't throw them, you might miss them. So why not recycle it and make a key holder out of it? Like the picture below. 😉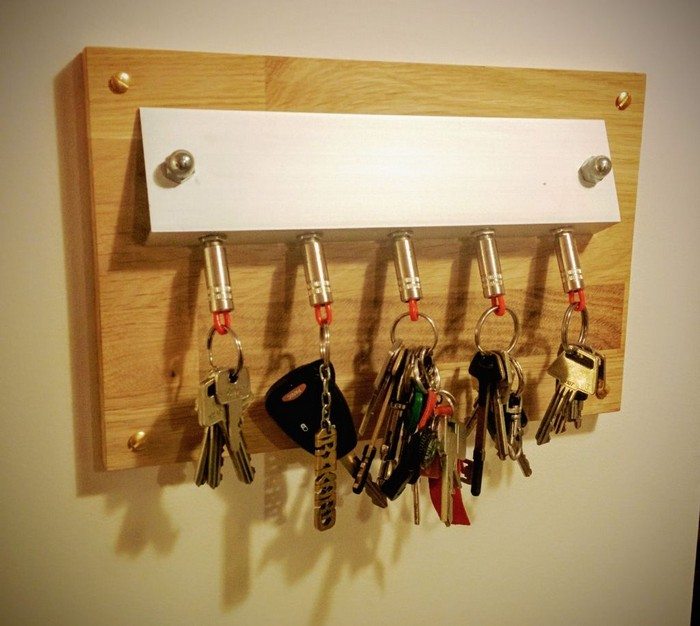 Which one do you like best or have you got one you'd like to share?
If you liked this project, you might also like to view DIY Soda Organizers & DIY Macrame Keychain…