Pennies are the most unused money in our purses. What can you buy with them nowadays, anyway? If you let them accumulate in your bag you'd be wondering later on why your bag is so heavy. Personally, I just leave them in a jar at home.
The U.S. government has been talking about doing away with the copper-plated coin for years. Two big arguments against keeping the coin in production are time and cost.
Incredibly enough, the U.S. Mint spent 1.5 cents to produce each penny in 2016, making the cost of every penny 50 percent higher than its actual value!
But if you're one to toss your pennies in the change plate at your local coffee shop or overlook one on the ground, you should think again. Pennies can actually save you some real money!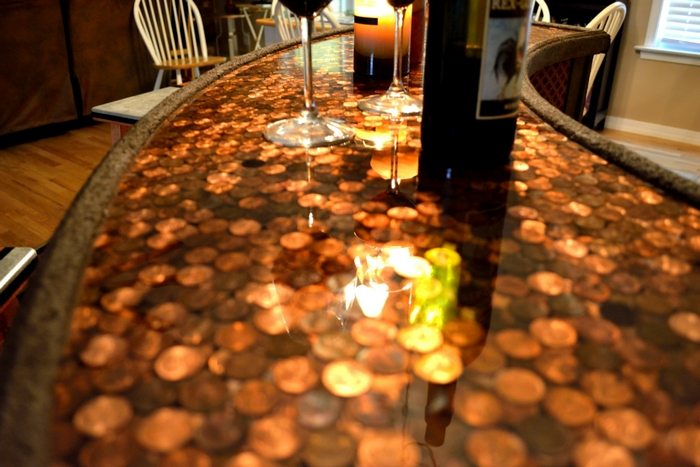 Now I already have one tall jar of pennies and I searched for great ideas I could do with them. Here are 14 beautiful projects on the internet…
Click on any image to start lightbox display. Use your Esc key to close the lightbox.

Penny Earrings
Penny Floors
Penny Tabletop
Lucky Us Penny Keychain
Penny Necklace
Penny Frames
Penny Bowl
Penny Kitchen Backsplash
Penny Ball
Penny Wind Chimes
No. 2 is my favourite. I need to collect more pennies to do it in my house. Which idea did you like the most?