One of the most stressful things about being a mother is having to keep the whole house clean and organized. Mothers with young kids experience this frustration the most because, by the time they clean one part of the house, their children have successfully made another mess in another part of the house.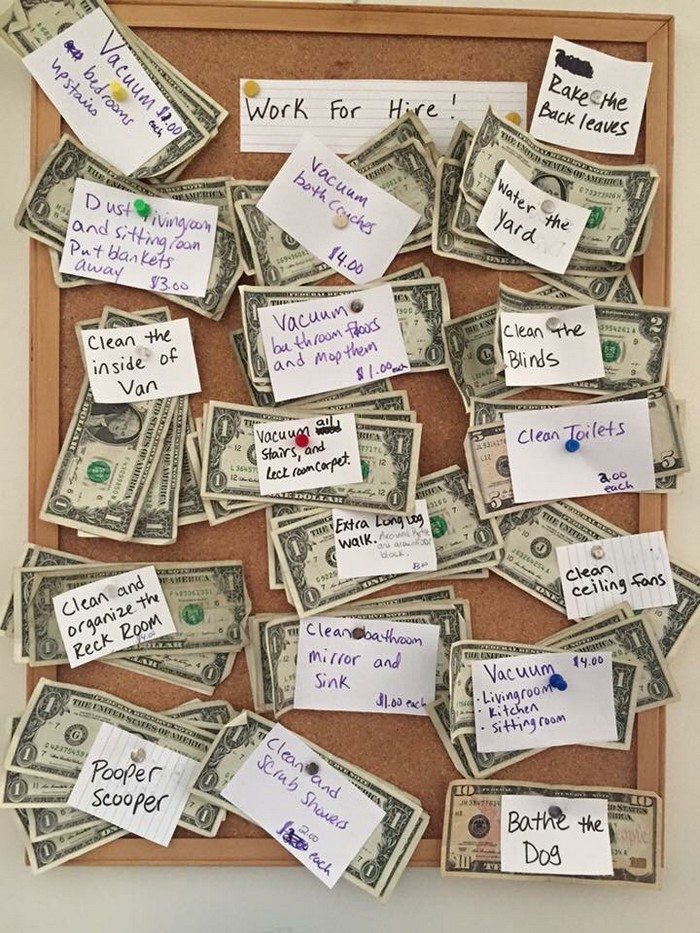 Implementing rules is another difficult issue faced by mothers. Kids will always try to convince you to let them do things. Sometimes they even become good lawyers for themselves! Arguments begin until both of you are stressed out.
But it doesn't need to be that way. The pictures below show creative boards which you can try with your kids. By getting inspiration from these examples, you can get a solution where both you and the kids can agree with each other!
Below are the images of the best chore board ideas that you can make.
Best Chore Board Ideas
Click on any image to start the lightbox display. Use your Esc key to close the lightbox.

1. Dice Game
2. Paid Chores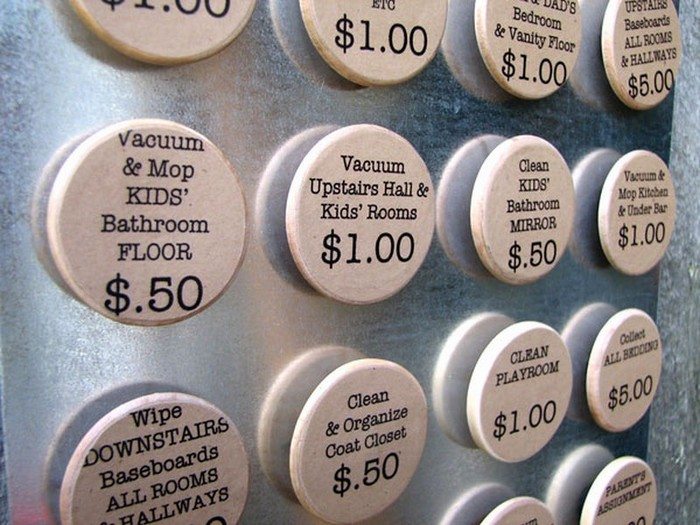 3. Chalkboard / White Board To-Do List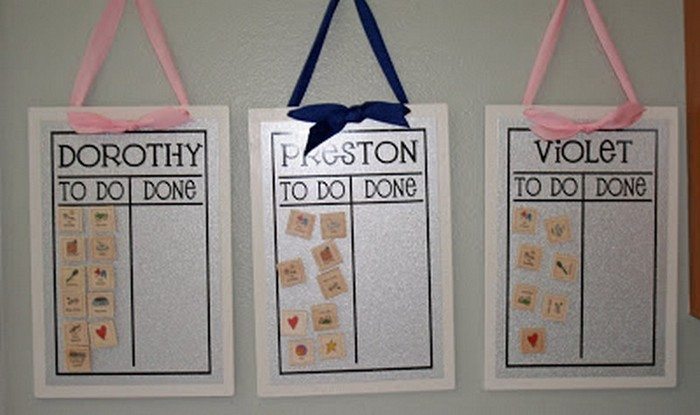 4. Ransom Box
5. Tags and Clips
Aren't they fun ideas? Try one and share with us your experience :)
If you liked this project, you might also like to view DIY Wood Mirror