Technology and science are at their peak in this modern era! Mobile phones, iPods, TVs, and computers are always displaying touch and display screens! This has caused the person to become physically inactive, which is causing some health problems! Every age group seems to be addicted to screens, especially teenagers and kids, causing our generation to spend more time indoors, causing greater physical and mental health problems! Meanwhile, outdoor playing and physical activities improve kids' immune systems and physical health! You can overwhelm them by installing some attractive and super fun-making outdoor play stations like outdoor playhouses, water pools, tree houses, and also sandpits!
Outdoor play is very important for your kids' early years. It's not just about fun. It is the best way in achieving developmental tasks children must learn. They need to learn to go out there, take risks (yes – take risks) and explore. They need to develop motor and social skills.
It's the only way they can learn about the world: How does the water feel? What happens when I put water and sand together? How do leaves taste? Not only do they learn about the world – they learn about themselves too. How high can I jump? Can I fly if I try to jump really high? How does it feel if I hit my head with my toy? Can I climb that ladder?
Last but not the least, outdoor play enhances brain development. Their problem-solving skills, imagination, and creativity are challenged whenever they play. So it's really important that they play outdoors instead of playing inside the house with computers and gadgets.
One of the things we could do to encourage them to go outside is to provide them with a sandpit. Most kids love sand. So here are different sandpit ideas you can do in your home, whether you have space and money or not. :)
Top 10 best sandpit ideas for your home.
If you're looking for some fun and unique ideas for your sandpit, we've got you covered!
Check out our top 10 picks for the best sandpit games and activities that will keep your little ones entertained for hours on end. From classic games like 'dig for treasure' to more creative ideas like 'beach art', there's something for everyone to enjoy. So what are you waiting for? Grab your shovel and get ready to have some fun in the sun!
Click on any image to start the lightbox display. Use your Esc key to close the lightbox. ?
1. Plastic Sandpit
You can buy a plastic sandbox for small children which is both child- and budget-friendly. It will provide your kids with hours of fun in the sun, and you won't have to worry about them making a mess in your yard.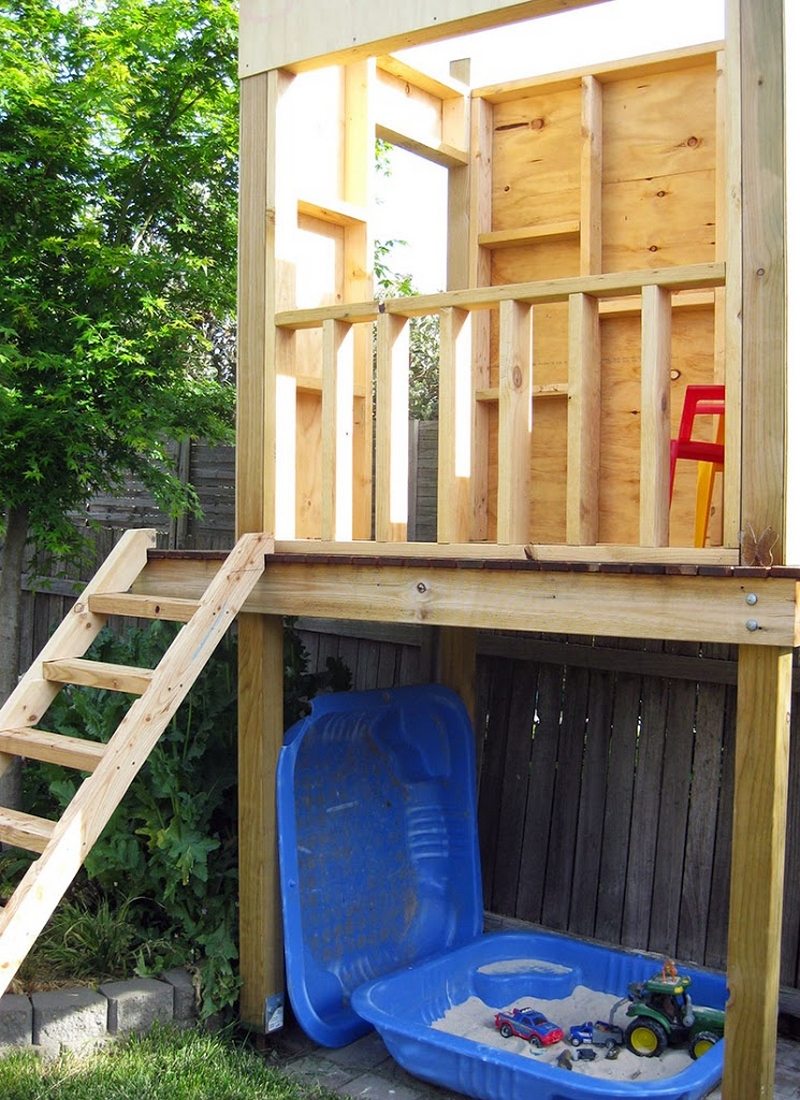 2. Raft Sandpit
You can find a few logs to put together to create a sandbox that somehow looks like a raft. This can be a fun project for you and your kids, and it'll be a great addition to the backyard. Plus, it's a great way to recycle some old logs that you may have lying around.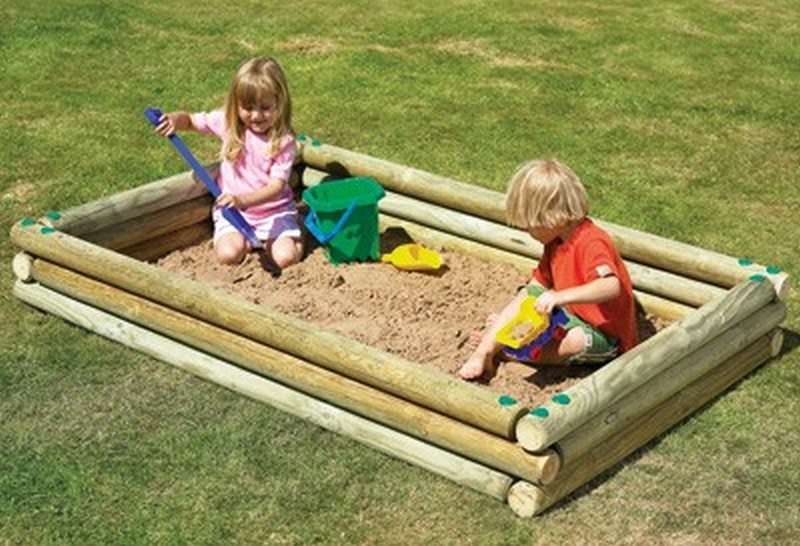 3. Bench Sandpit
This design is really neat! I love how the cover also serves as benches. This would be a great addition to any backyard or patio.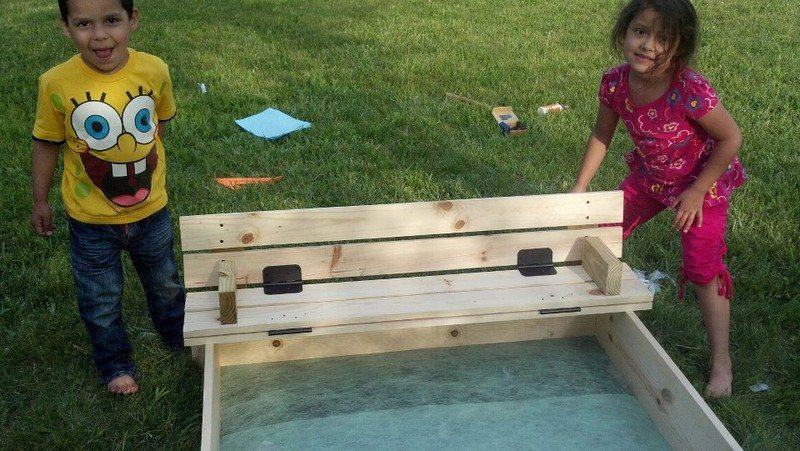 4. Wine Barrel Sandpit
Who would've thought that those old wine barrels could come in handy? If you've got one lying around, your kids will love using it as a sandpit. It's the perfect size for them to play in, and they'll have a blast digging and building in the sand. Plus, you can rest assured that they're safe and sound in their own little space.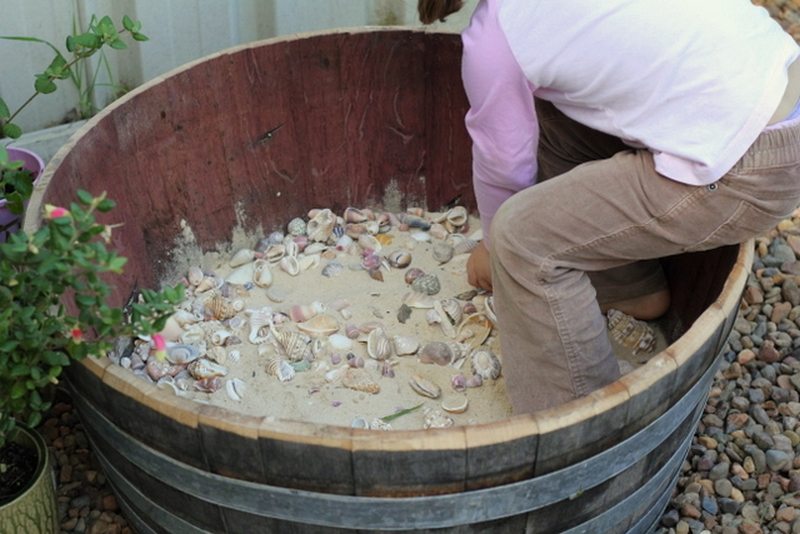 5. Tree Trunks sandbox
Do you still have a lot of tree trunks all over your backyard? You can use these instead. Your kids could step on these to enhance their balancing skills.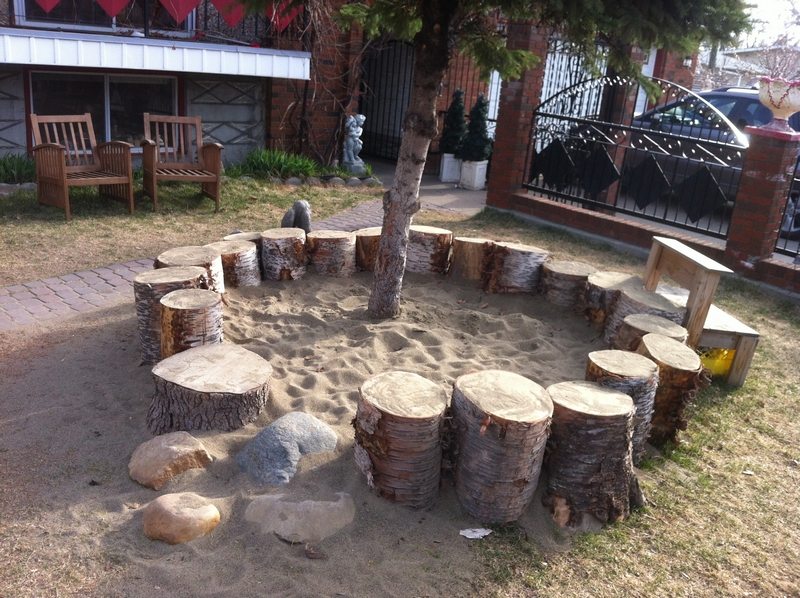 6. Rock Garden Sandpit
If you have a big yard, you can use boulders in your landscaping. This is especially true if you have a rock garden. You can make a rock garden sandbox for your children to play in, or use the boulders to add interest to your flower beds. Whatever you do with them, boulders can add a unique touch to your yard.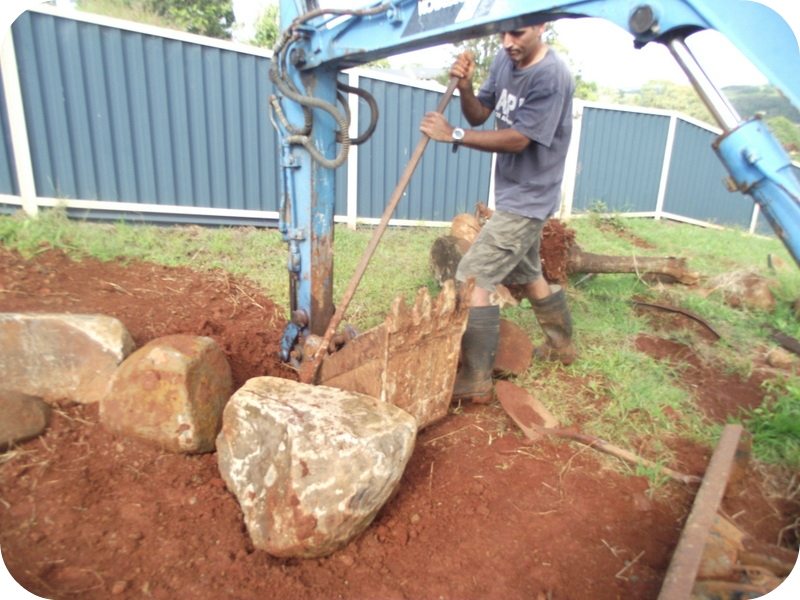 7. Sandpit with PVC Pipes
If you want to make your sandpit more fun and enjoyable, be sure to include some PVC pipes! They'll provide extra play value for kids of all ages and add an element of excitement to any sandpit. Plus, they're easy to install and relatively inexpensive. So, if you're looking for ways to add more fun to your sandpit, be sure to consider PVC pipes!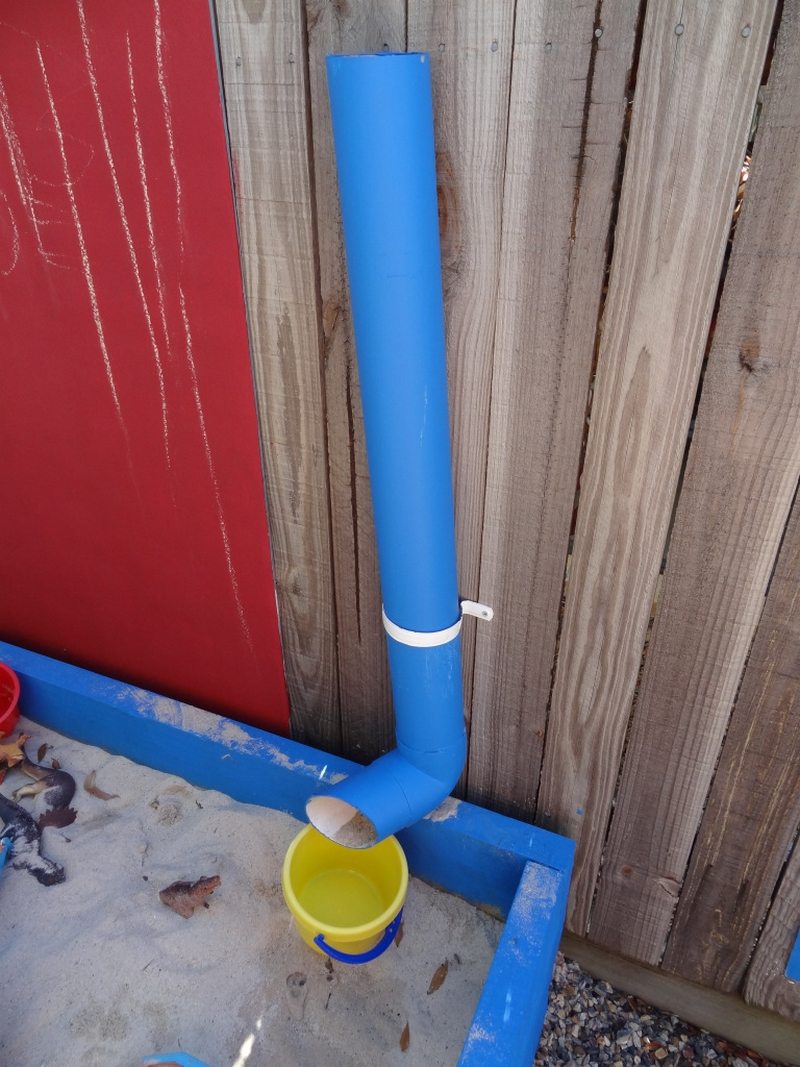 8. Picnic table Sandpit
This DIY furniture is a smart solution if you have a small backyard. If you want to watch them while you make lunch or dinner, you can place them indoors. Your kids can still play with sand inside the house with a sandpit like this. Click here for the full step-by-step.
9. Boat Sandpit
Why not create a one-of-a-kind sandbox for your little pirate? You could use an old wooden boat as the base, which would encourage your child's imagination. Plus, it would be a great conversation starter at the park! If you have friends who have an old boat they're looking to get rid of, see if they'd be willing to sell it to you at a discounted price. 😉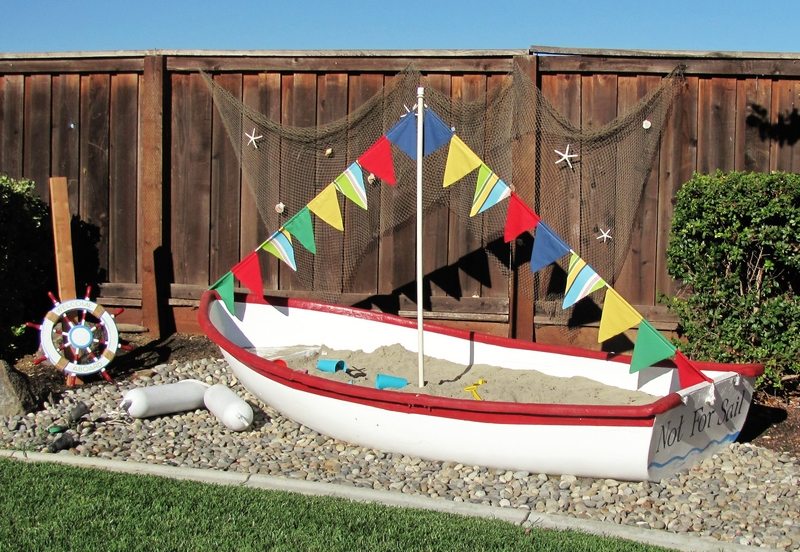 10. Tire Sandbox
The kids will love playing in their very own sandbox, and you'll be upcycling an old tire that would otherwise end up in a landfill. This is a great project for getting the kids involved in, and it'll be sure to keep them entertained for hours on end. Plus, it's a great way to teach them about recycling and upcycling. Here are some guidelines in making your own tire sandbox.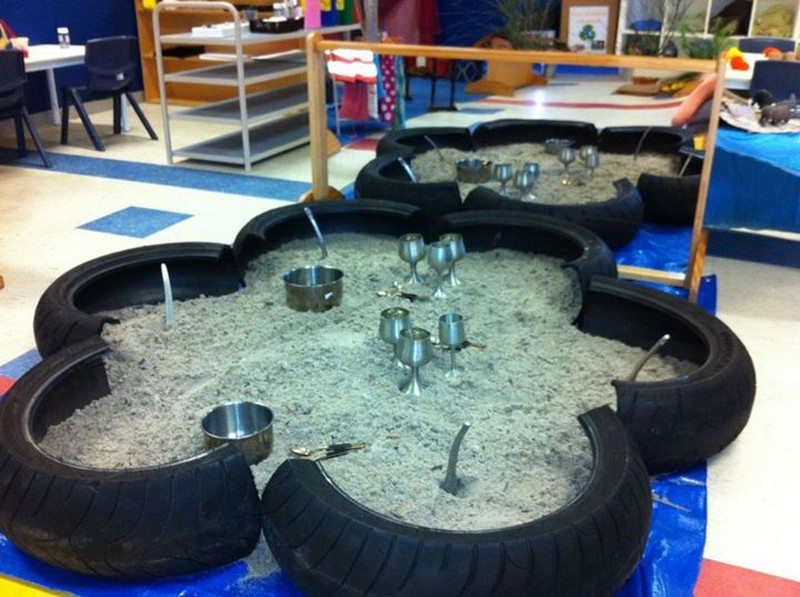 So what are Think about it – this could be a great solution to keep them busy outside while you try to clean the house. Plus, it would be a fun project for them to help with! They could design and decorate it however they want, and you could even add some fun features like a built-in picnic table or a water toy.