Looking for a fun and easy DIY project for the kids this summer? Why not try turning an old tire into a sandbox?
You don't have to dig just to give your kids a sandbox to play at. Use tractor tires!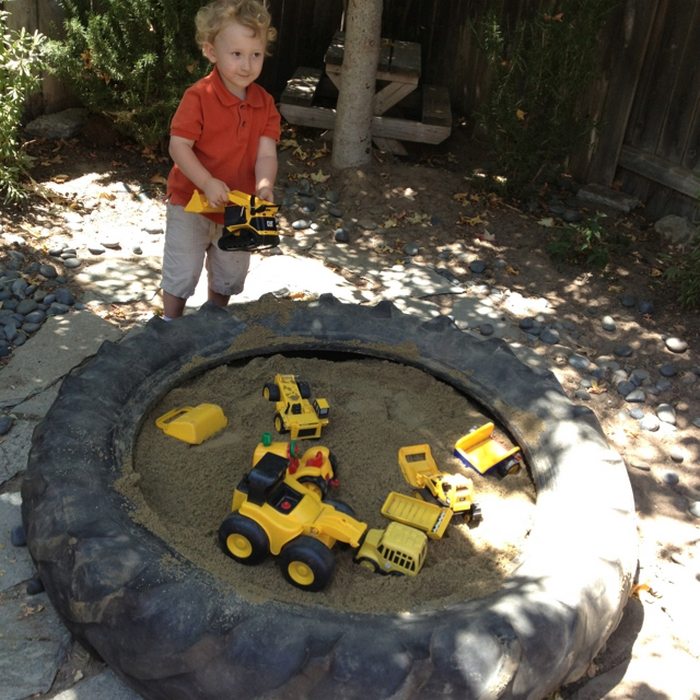 It's a great way to upcycle a tire that would otherwise end up in a landfill, and the kids will love playing in their very own sandbox.
Looking for a fun and unique sandbox for your kids? Check out these wonderful DIY tire sandboxes! They're easy to make and your kids will love playing in them.
Wonderful DIY tire sandbox ideas
Click on any image to start the lightbox display. Use your Esc key to close the lightbox. You can also view the images as a slideshow if you prefer 8-)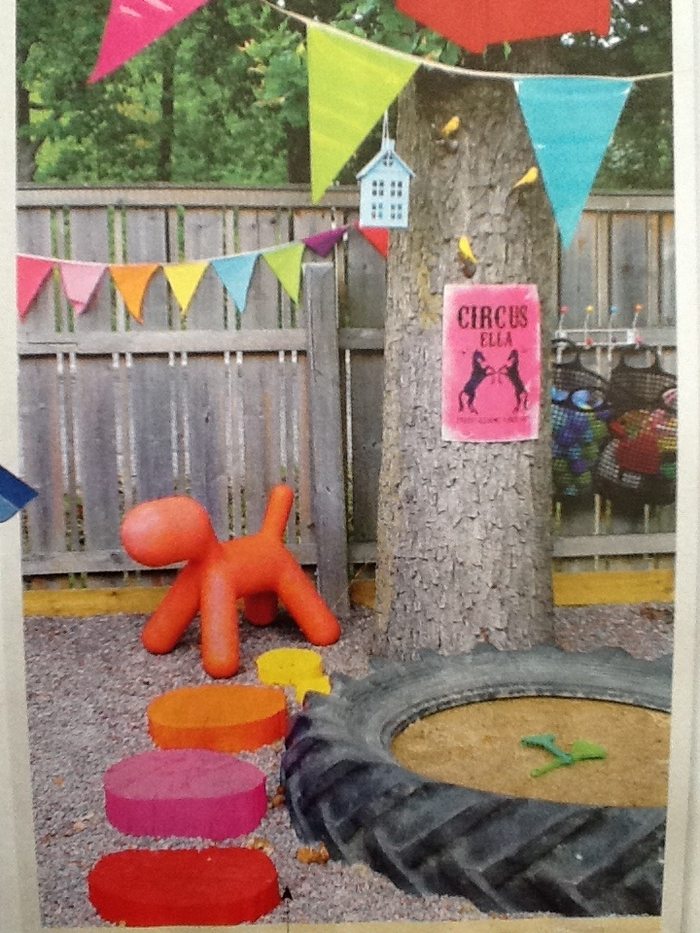 What are the materials needed to make a DIY tire sandbox?
To make a DIY tire sandbox, you'll need the following tools and materials.
Tractor Tire
Pool noodle
Old sheet/cloth or weed guard
Sand
Plywood (for sandbox cover)
Reciprocating saw
Scissors
How to make a DIY tire sandbox?
First, You have to do some looking to find a used tractor tire, sand, and plywood. You can usually find these at a garage sale, or even ask a friend or neighbor if they have an old one they're not using. Once you have your tire, clean it out well and make sure there are no sharp edges.
With little perseverance, you can have these things for free.
1. Determine the size and location
Decide the size of tire you can use. You can make the hole bigger using the reciprocating saw if it's too small for your kid. Just remember to be careful, and keep your child safe while you're working.
When deciding the location of your tire sandbox, we usually recommend placing it outdoors. However, you may want to consider not placing it in an area that gets direct sunlight for extended periods of time. This is because the sandbox can become quite hot, making it uncomfortable for your kids to play in.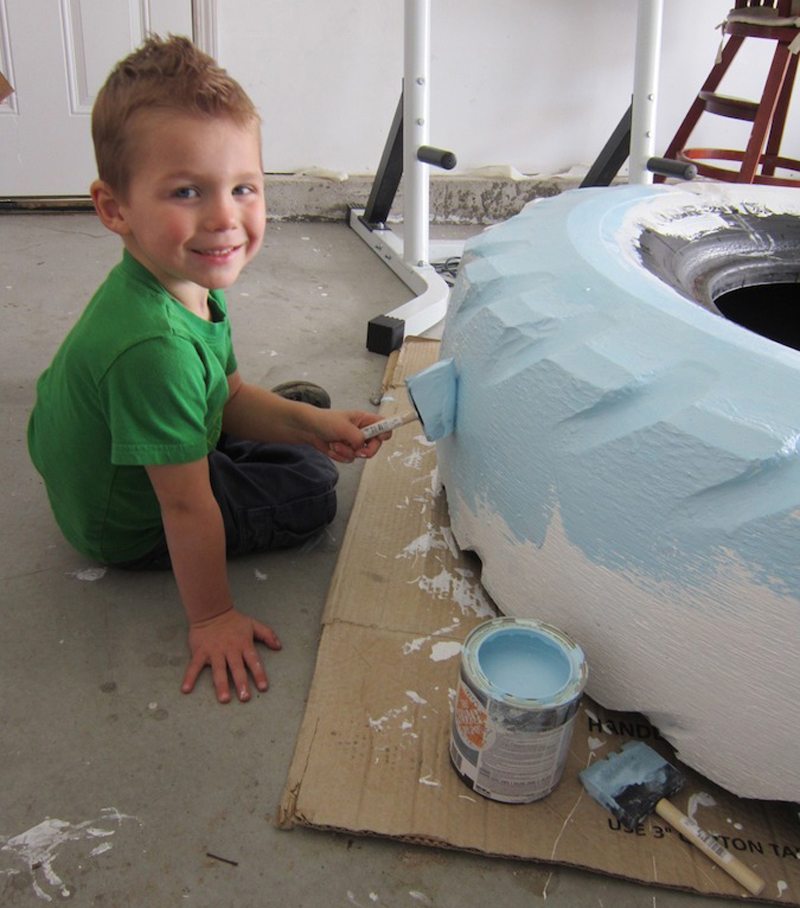 2. Clean and paint the tire
Before you start painting, be sure to clean the tire and let it dry completely.
Use light-colored exterior paints.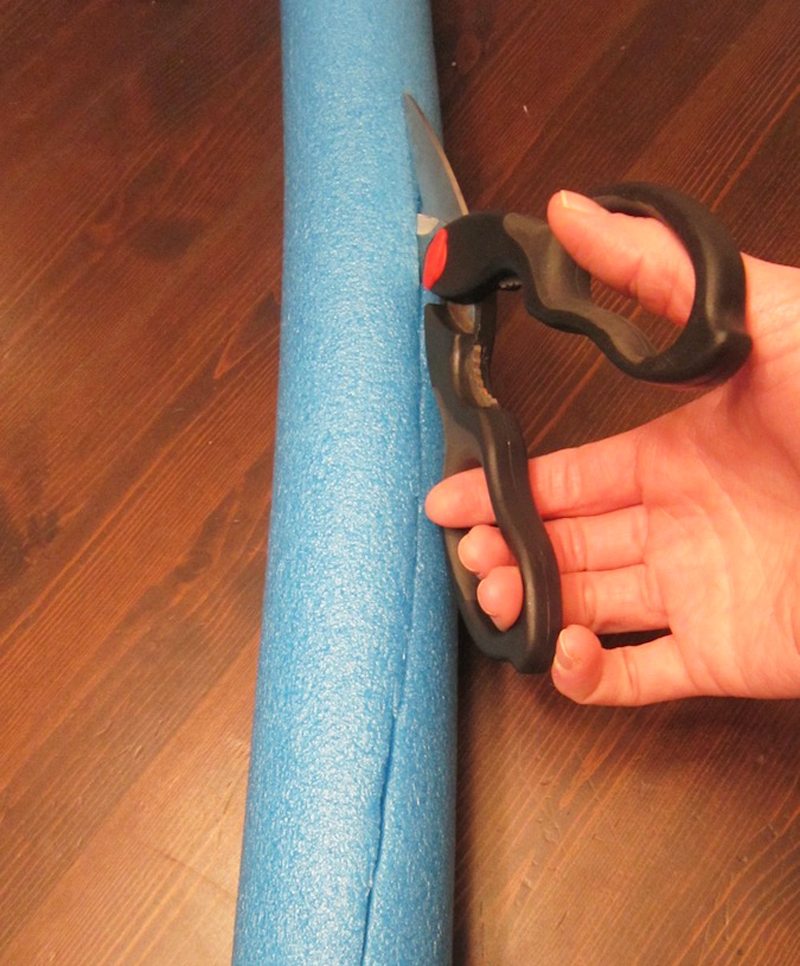 3. Cover the raw edges
When the tire dries up, cut open the pool noodle to cover the raw edges. When the tire dries up, cut open the pool noodle to cover the raw edges. This will help to protect the tire and keep it from getting damaged.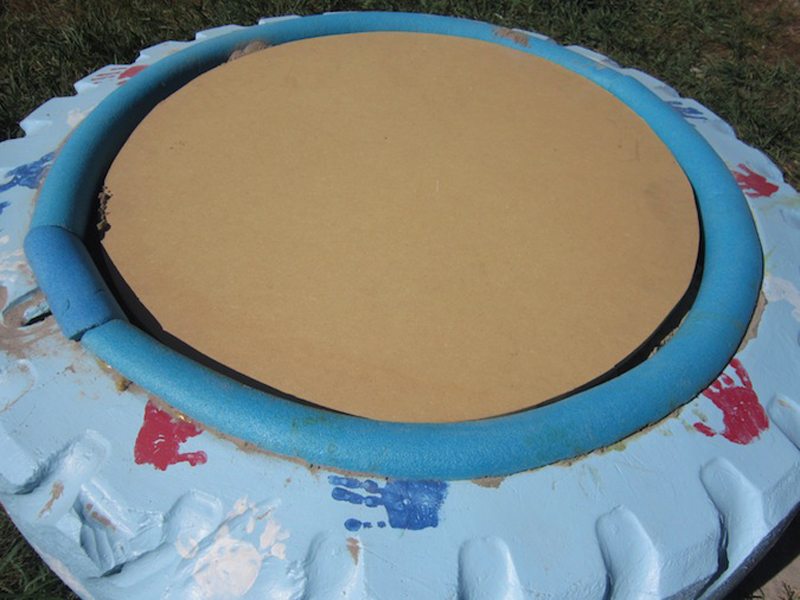 4. Fill up the tire with sand
To fill up the tire with sand, simply pour the sand into the tire until it is full.
5. Measure and cut the plywood
To measure and cut the plywood, use a tape measure to measure the desired size of the plywood. Then, use a saw to cut the plywood to the desired size. This will be used to cover the sandbox when not in use.
Now that you have your DIY Tire Sandbox all setup, it's time to have some fun!
This is a great way to keep the kids entertained while they get to play in the sand. They can build sandcastles, make mud pies, or just play around in the sand. It's an excellent way for them to get some exercise and fresh air. Plus, it's the perfect way to keep them occupied while you're busy with chores and other things in the house.
Just make sure that they stay hydrated and take breaks in between to avoid getting too hot. Have fun! 😎
Thanks to I Heart Nap Time for this wonderful tutorial.