So many of the children's toys that are popular today seem to have less and less benefit for their social, cognitive, and motor skills development. Surrounded by technology, many spend hours sitting on the couch staring at screens with only their fingers and eyeballs moving.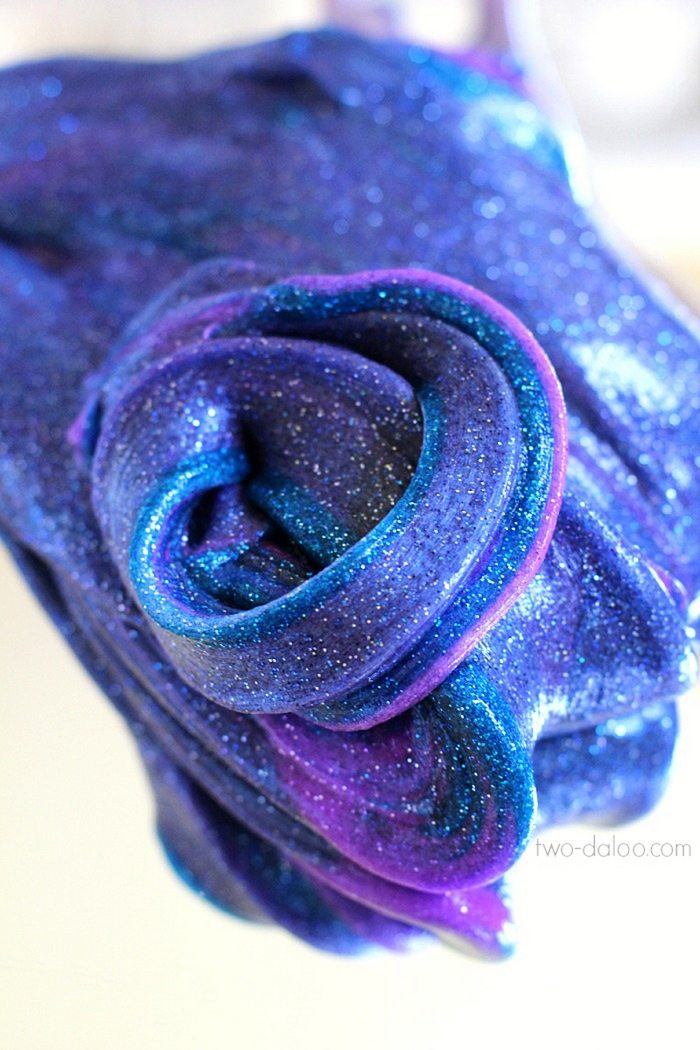 I often see children as young as one and two years old playing with their parents' tablets or smartphones. Not the throwing and eating the tablet kind of play, but really playing the games installed on the device. Sure, it's impressive to see the dexterity at such a young age but is the risk of addiction to video game stimulation the best outcome for a child's well-being?
Technology is a wonderful thing and can certainly open up new opportunities for all of us, but the games played by older generations, although way simpler, demanded more interaction and imagination. One example is play dough – a simple thing to play with but it's a great tool in to assist in a child's overall development.
Of course, you still have to compete with the electronic distractions so plain old molding clay may not 'cut the mustard'. Why not try this DIY night sky play dough instead!
Click on any image to start lightbox display. Use your Esc key to close the lightbox. 8-)
Materials:
measuring cup
saucepan
wax paper
Ingredients:
1 cup of flour
7/8 cup of water
1/8 cup colouring
1/3 cup of salt
2 teaspoons cream of tartar
1 tablespoon of vegetable oil
1 teaspoon of unflavoured gelatin
Black liquid watercolours (like this)
lots of glitters (blue, white, silver, gold) – amount will depend on how starry you want your galaxy play dough to be!
Steps:
1. Fill your 7/8 of your measuring cup with water and top up with your watercolours.
2. Pour the mixture in a medium saucepan and then sprinkle the gelatin powder. Turn up the heat to high and stir mixture until the gelatin is dissolved.
3. Adjust the heat to low and add all the other ingredients except the glitter. Then turn heat to medium stirring constantly for about a minute until you get a dough which is beginning to form a large clump around your spoon.
4. Turn off the heat and transfer the dough onto a waxed paper to cool.
5. When it has cooled down sprinkle and knead the glitter until you get the look of the night sky.
Source: Creativity Within Chaos