Playdoughs are a big hit among kids in our family. In fact, my boys used to receive a lot of playdoughs during their birthdays or Christmas. It's almost a staple. I didn't mind. I like how playdoughs stimulate creativity during playtime.
Why? This is because playdough is so sticky that it has a tendency to stick to everything and anything. No matter how many times you wash it, it will still leave a white residue on your hands and every single surface you touch. And you know how kids are, even with their adult supervision, they will touch everything and put their hands in their mouths.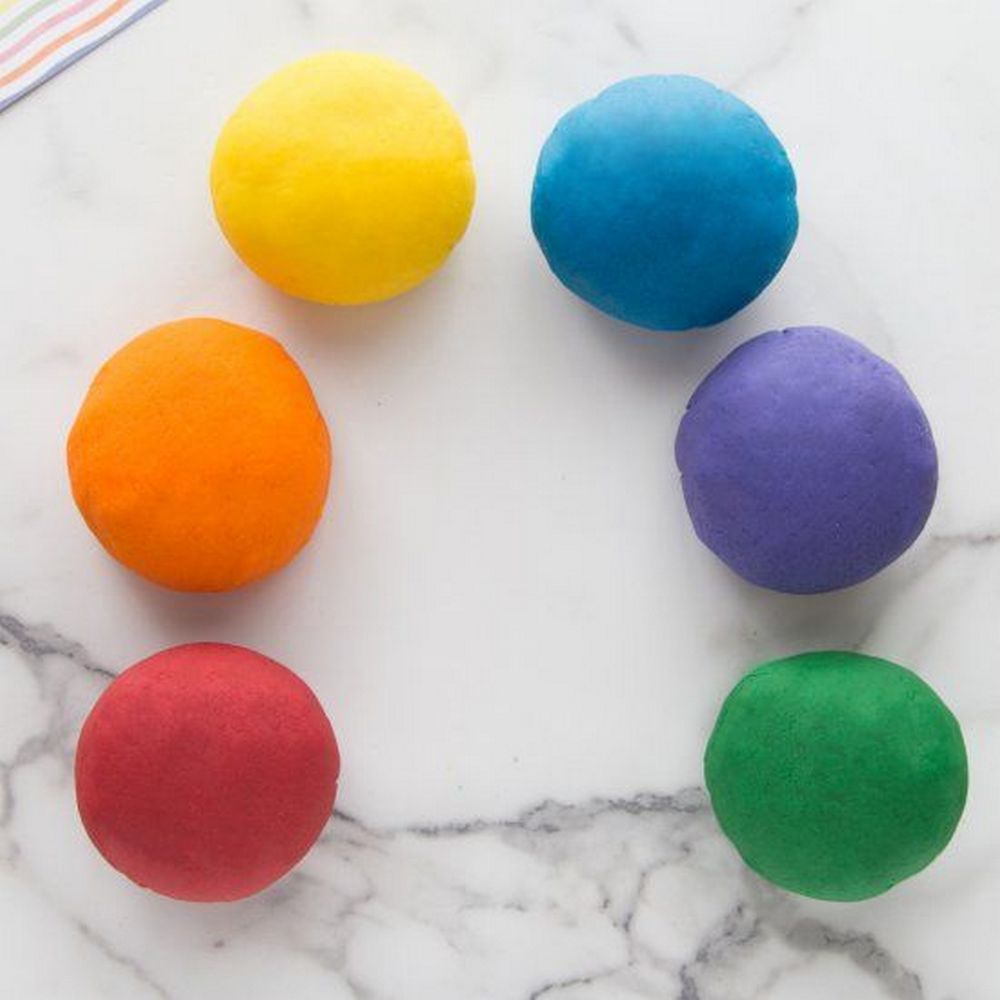 Playdoughs can help a child develop his or her fine motor skills. Playdough gives kids the chance to use their imagination. Playdough is also being used in classrooms as a medium for art, math, reading, science, history, and more.
Here are some of the reasons why playdough should not just be for kids:
It is a fantastic outlet for creative expression
It is perfect for encouraging fine motor skills, developing a sense of imagination, and keeping kids occupied during the summer.
Early this year, my sister came across a DIY playdough recipe and gave it to my eldest. They immediately went to work on the project and they loved the finished product. Since then, it has been DIY playdough over store-bought ones.
It's inexpensive and it tends to last longer when stored properly. They get the same level of enjoyment as store-bought playdoughs but you won't have to pay for something as expensive. It's a win-win situation, I must say.
Materials:
Food coloring
Table Salt
Warm water
Vegetable or canola oil
Flour
Tools:
Playdough for kids' ideas
Click on any image to start the lightbox display. Use your Esc key to close the lightbox.
Do you want to learn how to make playdough for kids? Watch this video.
In summary, Play Dough is fun to make, you get to be creative and there are so many ways to add fun trinkets like glitter, jelly beans, and candies. I think kids would love to make their own playdough with this recipe.