Why buy an apron for the kitchen or even the workshop when you can easily make your own?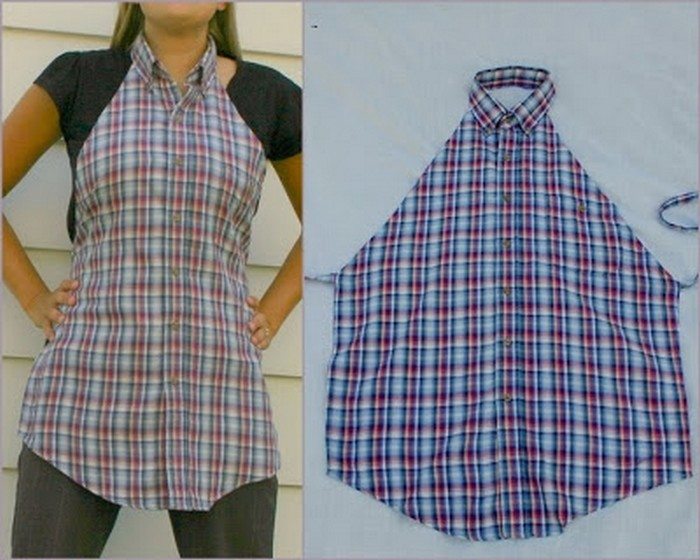 If you have some old pretty men's shirt in the closet and you don't know what to do with them, you can definitely upcycle them into aprons.
Materials:
Old nice shirt
Rotary cutter/scissors
Ruler
Sewing machine/kit
Click on any image to start lightbox display. Use your Esc key to close the lightbox.
Steps: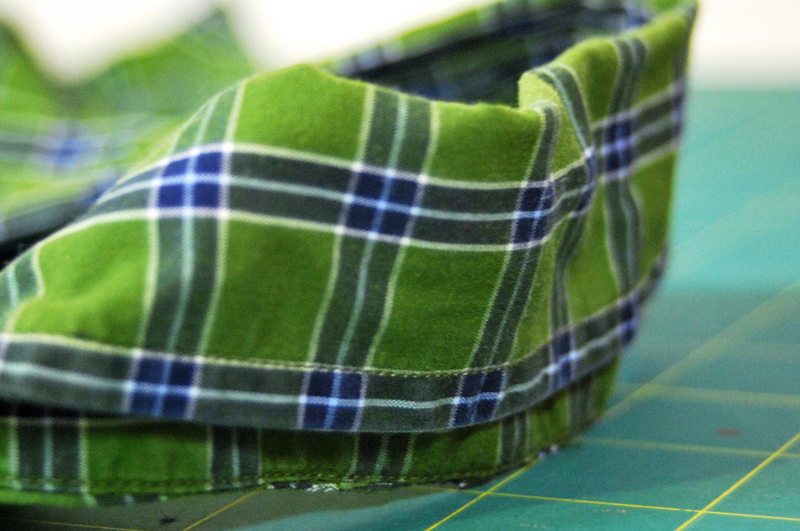 Cut around the collar but leave it intact.  Cut it very close to the seam so that you won't have to hem anything or have any raw edges.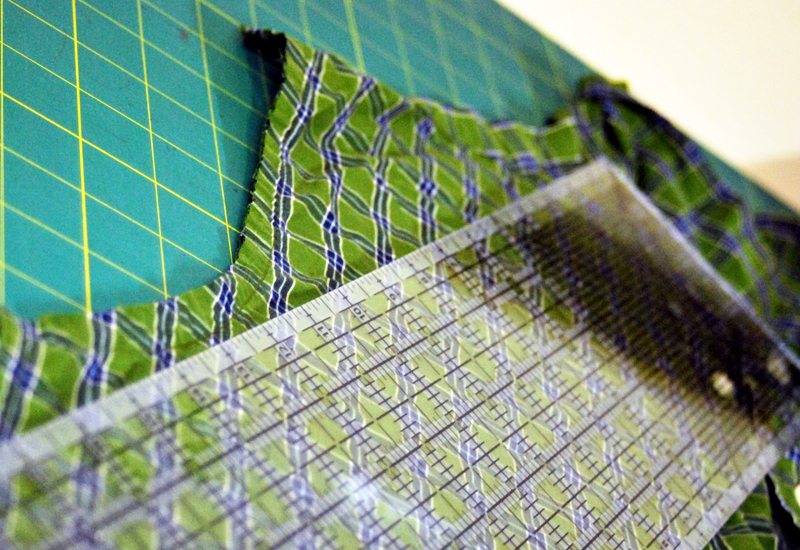 Use rotary cutter and ruler to make a diagonal cut from the armpit to the top of the shoulder. Make sure both sides are even.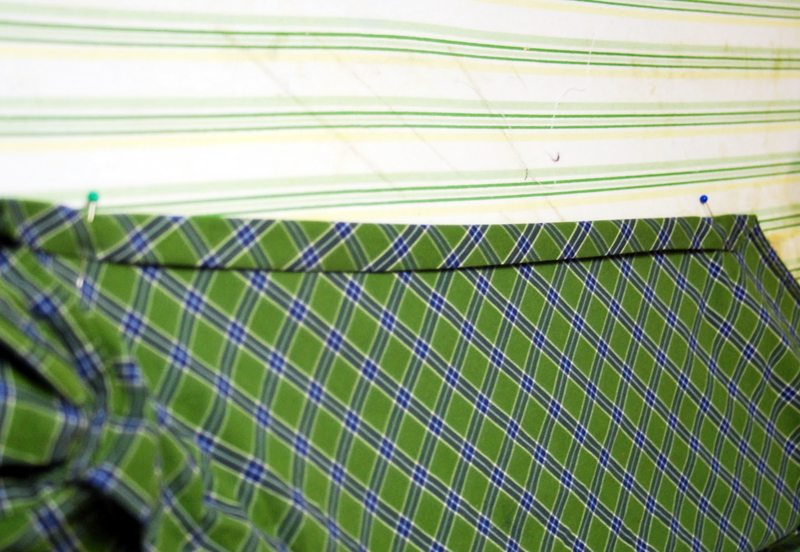 On the edge that you just cut, turn a hem under to conceal raw edges, and sew it down.  Do this on both sides.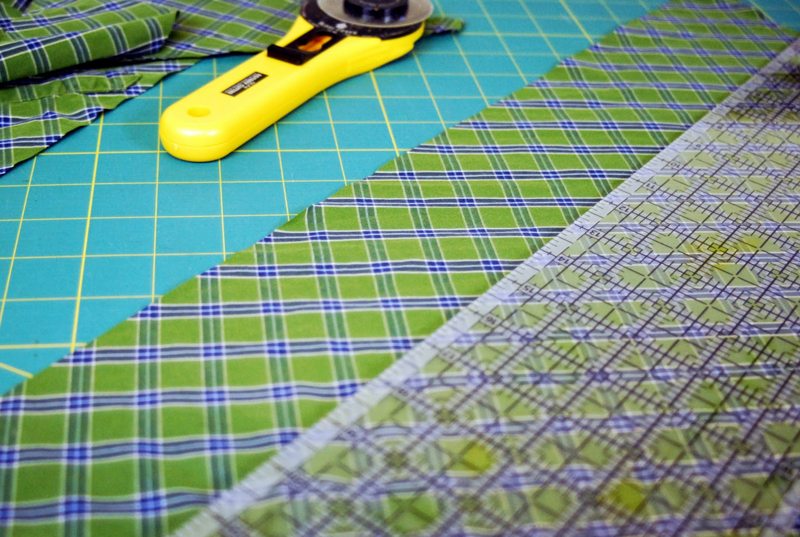 Then use the excess clothing to make the straps.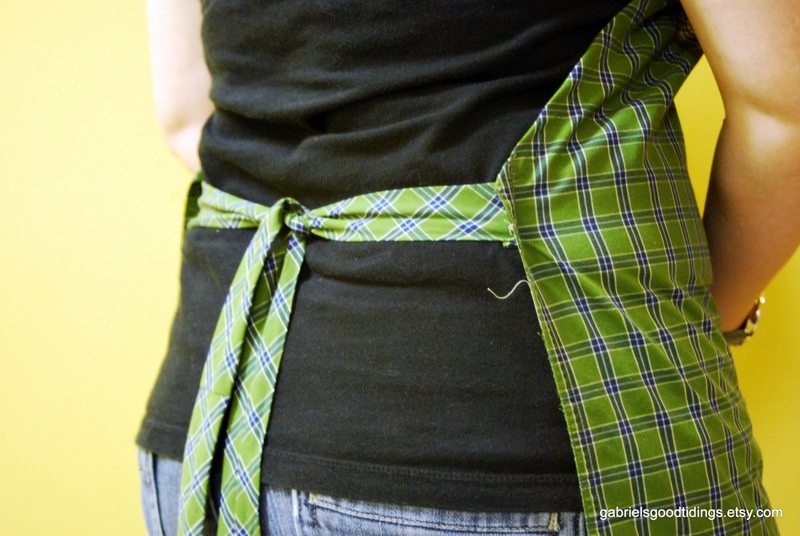 Close all raw edges in and sew your straps on to the bottom of your diagonal cut.  Be sure to back stitch more than once to secure it.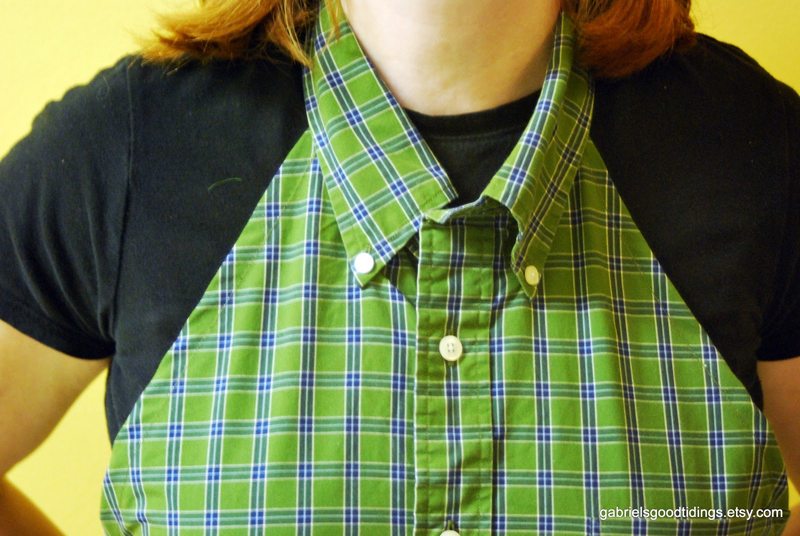 That's it!
Thanks to Gabriel's Good Tidings Blog for this great project!